Hi everybody does anyone know anybody thats reasonably priced who does carb refurbishment and set up in England
Cheers Rod
Don't know anyone mad enough to do these carbs other than us owners! As part of my engine strip and refurb I will be doing a full carb strip and clean and posting how it's done if that is any help. Should be in the next two weeks or so, need to finish engine of first. How bad are the carbs and what is your location? I may be able to help you when I get everything finished.
Garyb
Hi Gary
That sounds awsome I've stripped carbs down they are in a poor state i live in West Yorkshire South Kirkby
Cheers Rod
Hi rod, could you post some pics of carbs so I can see what we are dealing with.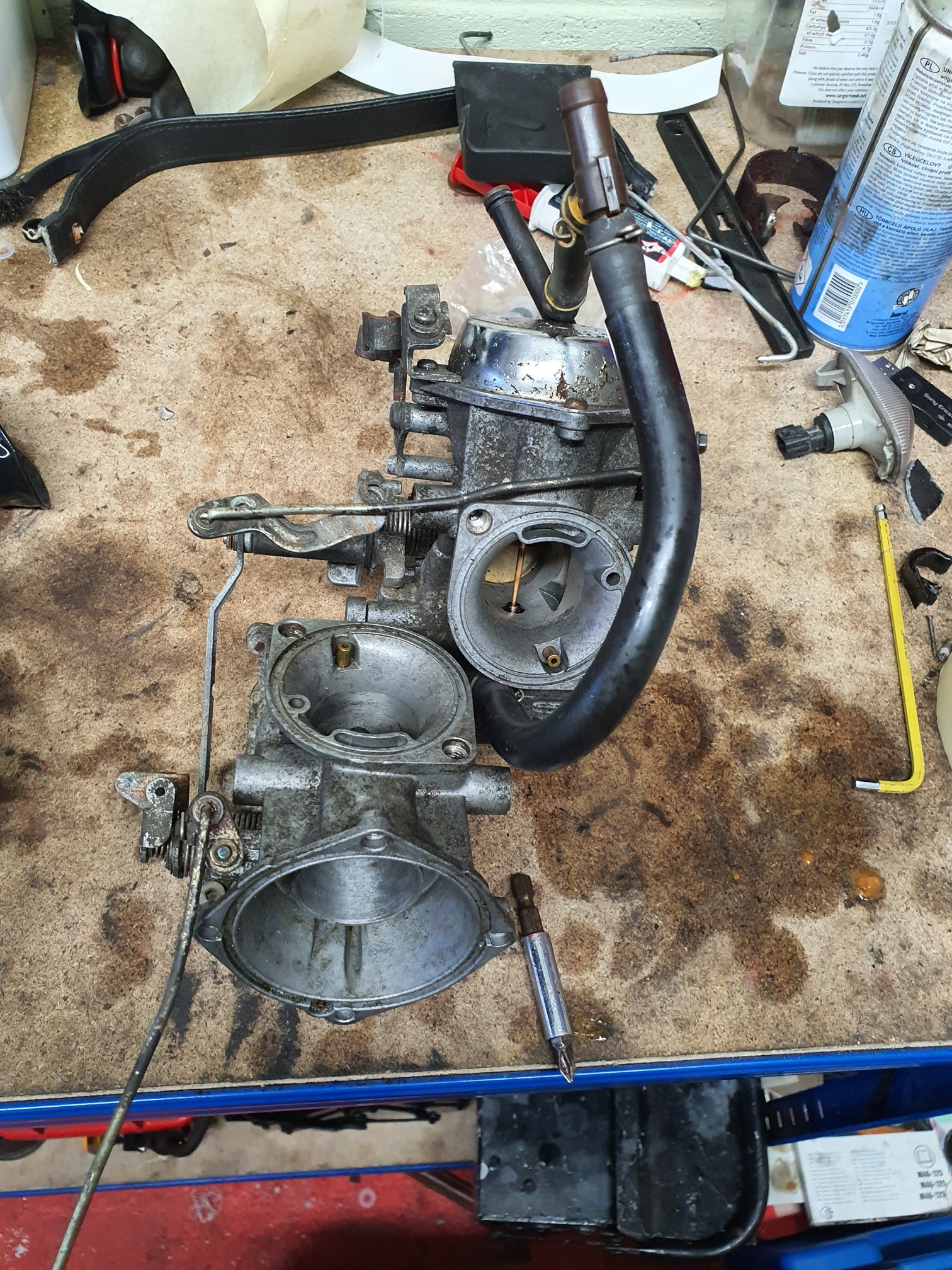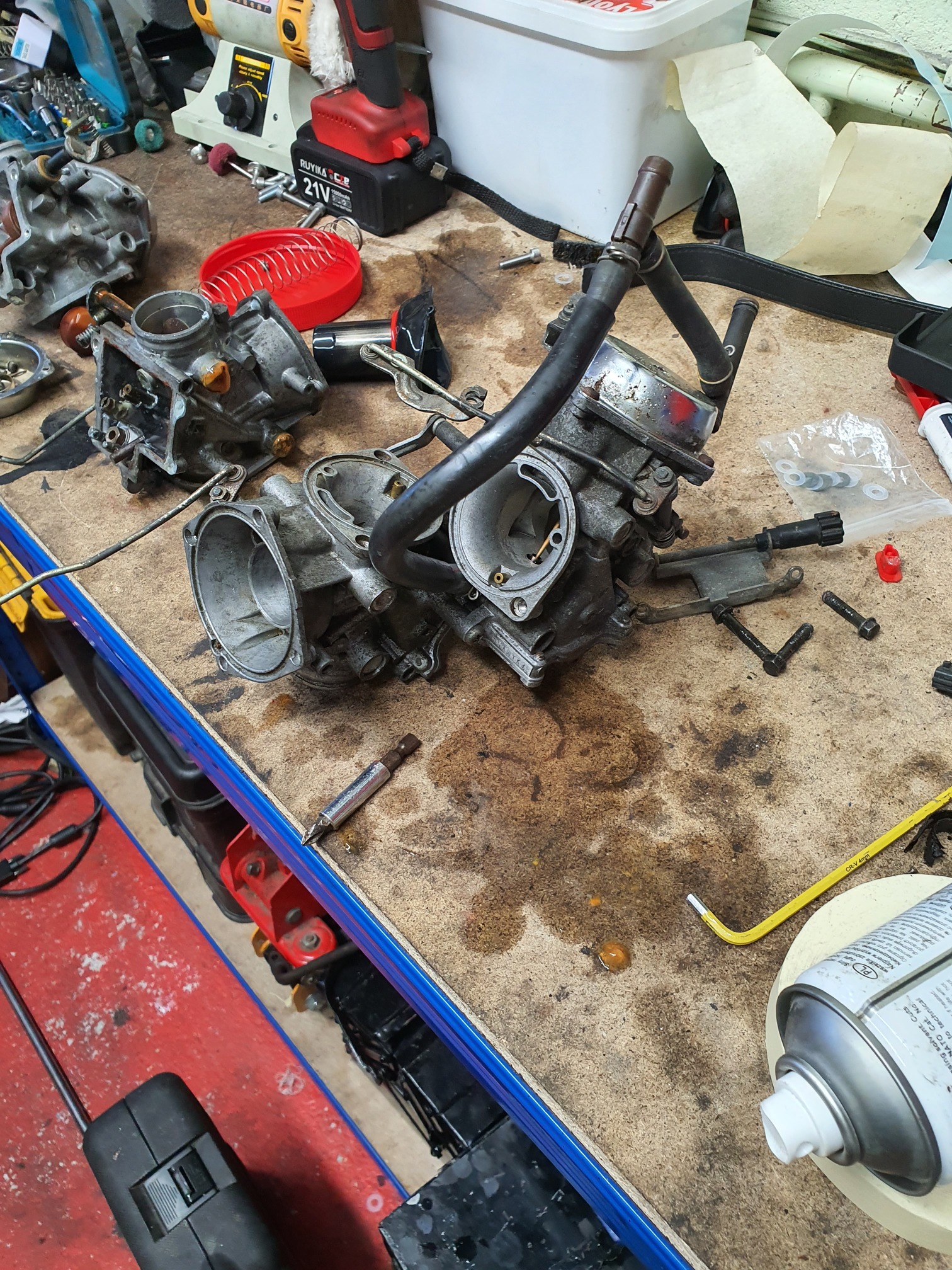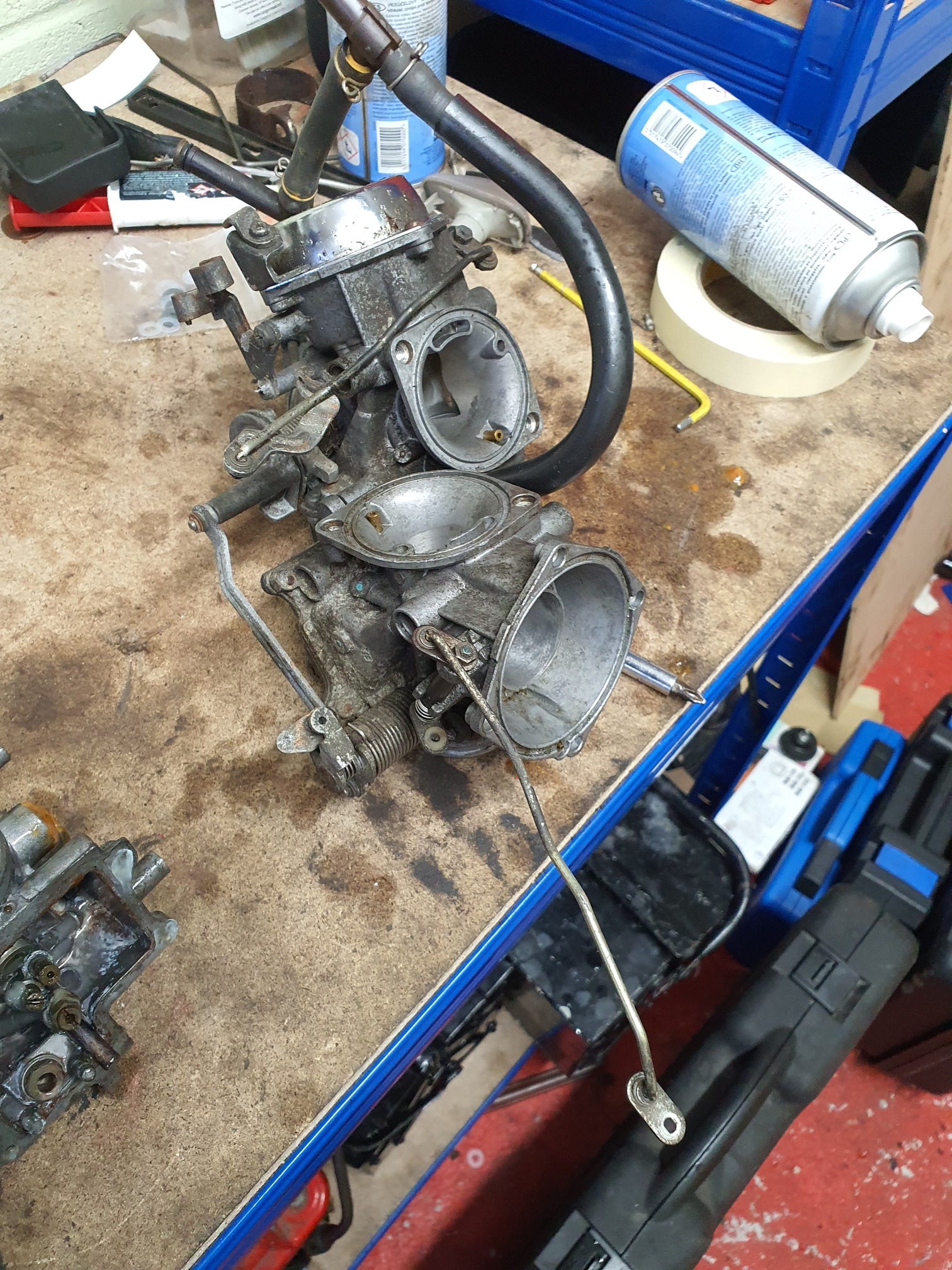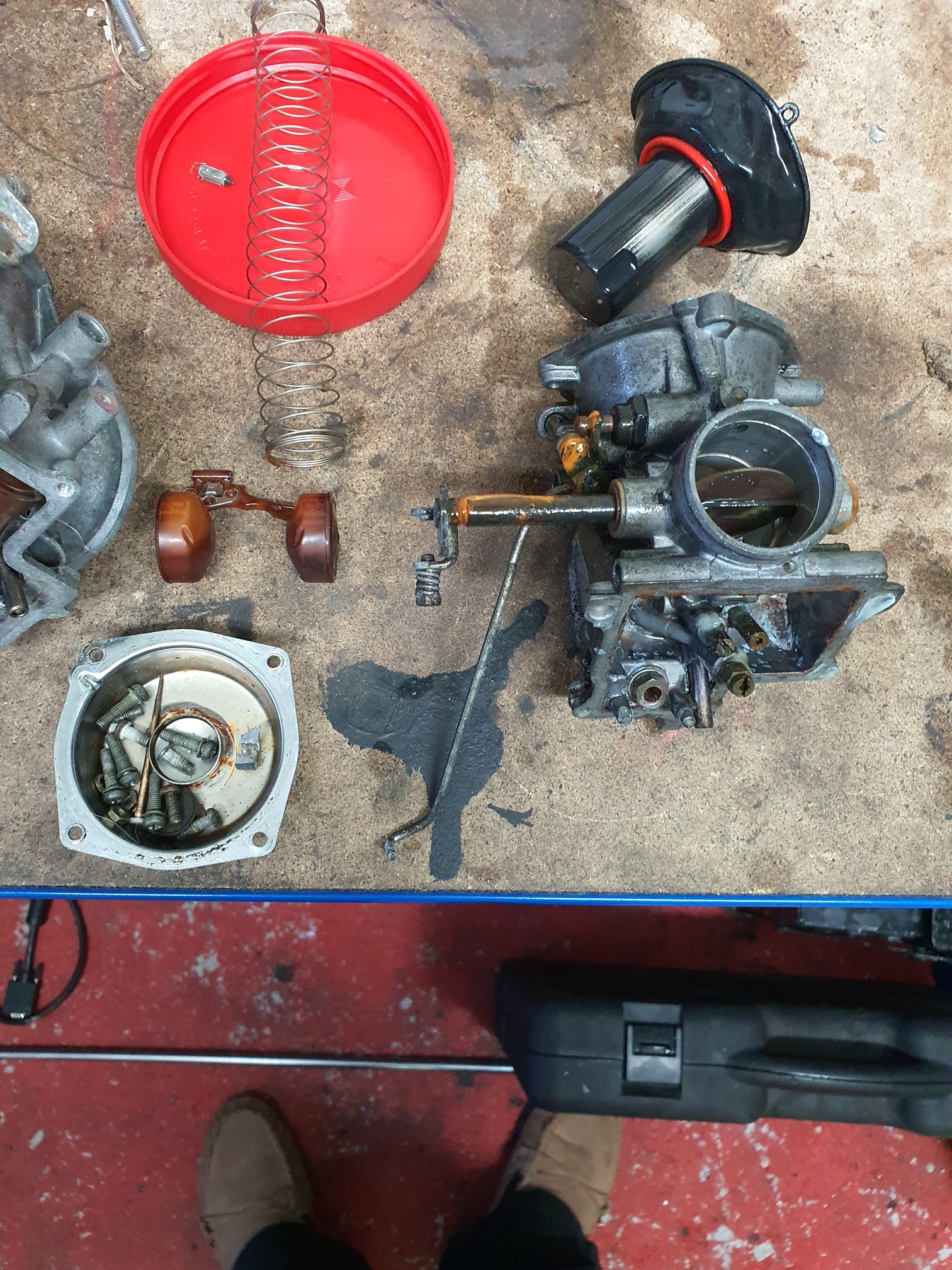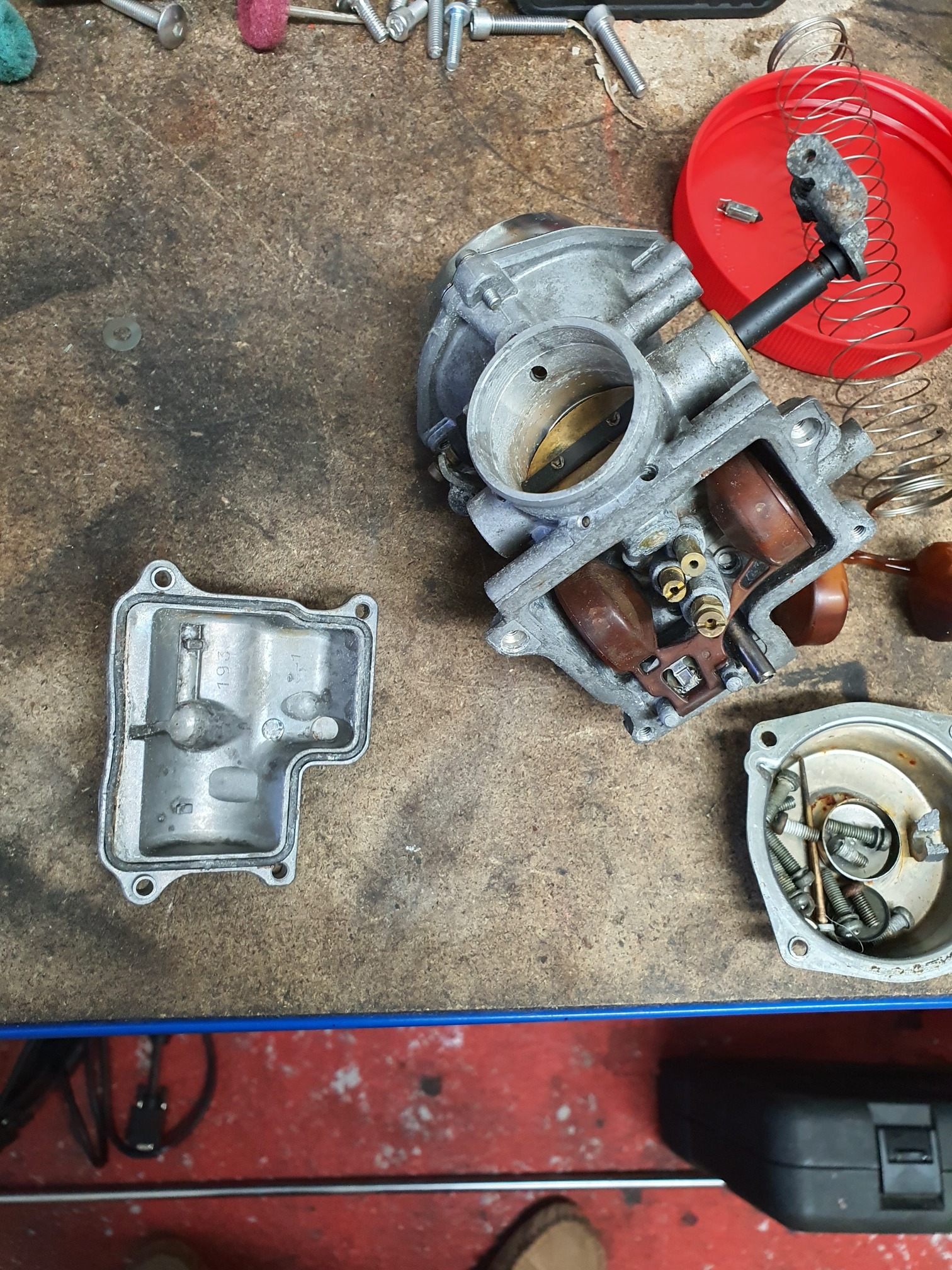 Hi Gary hope this helps
Cheers Rod
Are all the plastic connector pieces that go between the carbs ok and are you going to keep them standard? I've fitted the dyno kit to mine as I have a four into one exhaust and k&n filter so needed to re jet and have adjustable needles. Looking at the condition of yours I would recommend at least replacing the float valves, the rest should clean up ok in a sonic bath for the internals and soda blaster for external if you want them to look like new though you can't see a great deal of them when fitted to bike so external cleaning not as important as internal. If I can work out how to do it I may make a YouTube video of how to do the refurb if you fancy having a go yourself or I will do them for you if you pay postage and any parts needed plus a few beers!
Garyb
Hi Gary
Sorry about delay plastics conectors appear to be ok and I would rather send them to you with the knowledge rather me fumble about with them and make matters worse if that's OK with you and gives you chance to do the video to help others
Cheers Rod
Ok, will PM you the address.
Garyb
What level of cleaning do you require?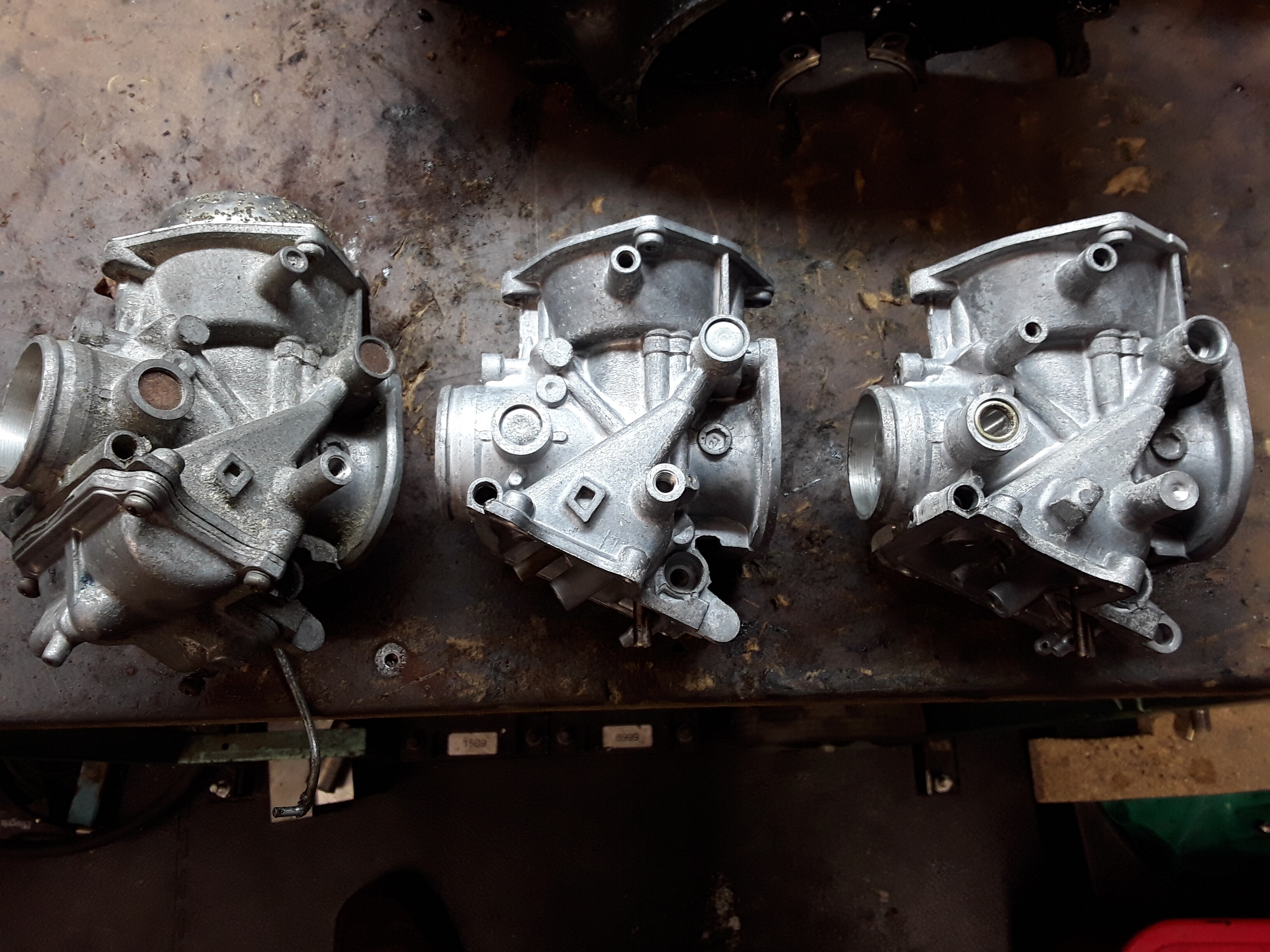 Left carb is before cleaning right is put through ultrasonic bath and centre is soda blasted and then ultrasonic bath. Also do you want to keep all the original float bowl and vacuum chamber screws or change them for stainless Alan bolts. I use the Alan bolts as they're easier to remove in the future but if you want bike to be 100% original I will use the original ones.
Garyb
It's not the best picture but the soda blasted ones are much cleaner.
These are my carbs that I have just finished cleaning and they look much better and everything works smoothly now plus some sludge had managed to get past the filter and was nearly blocking the end carb float valve filter.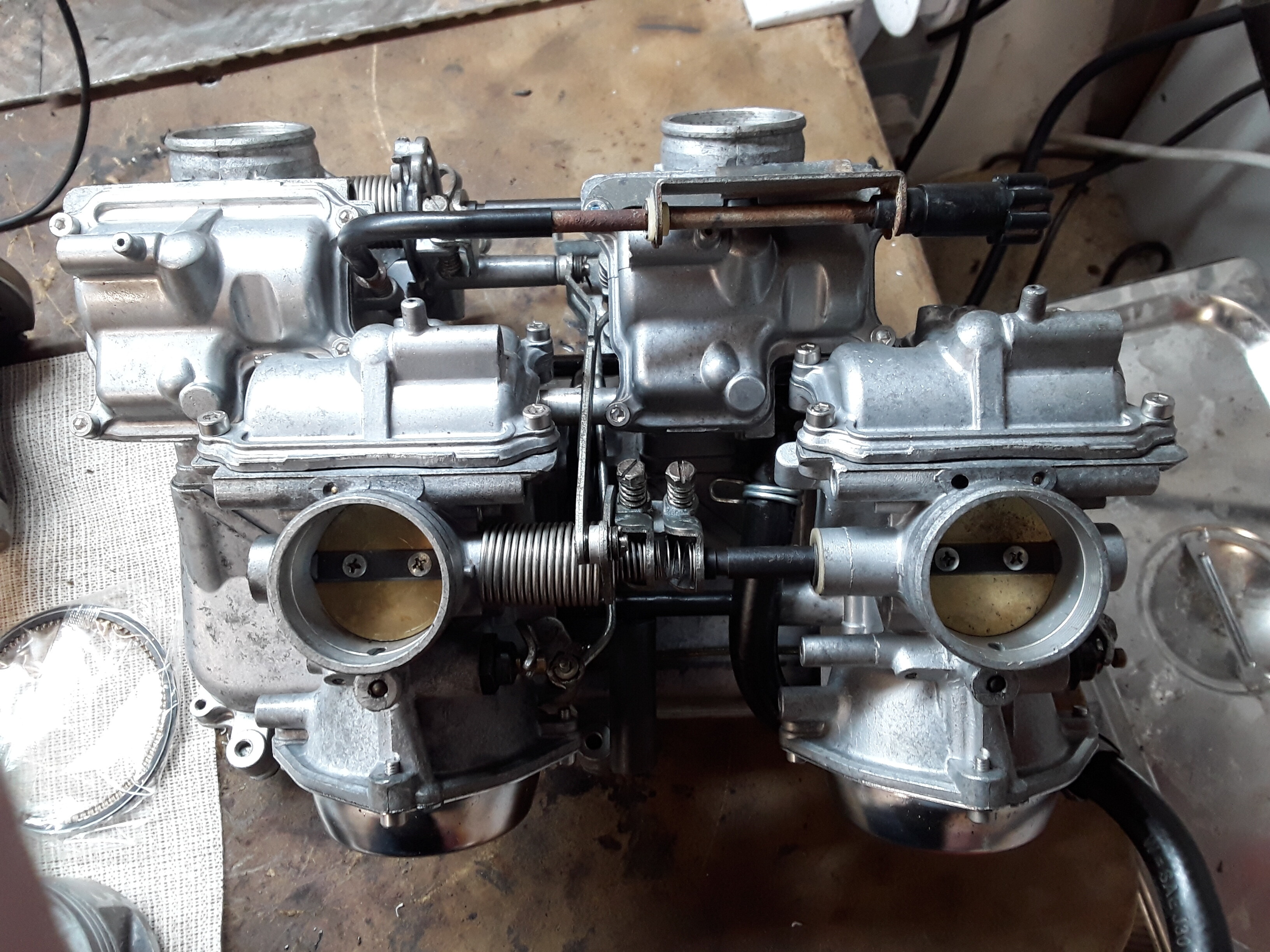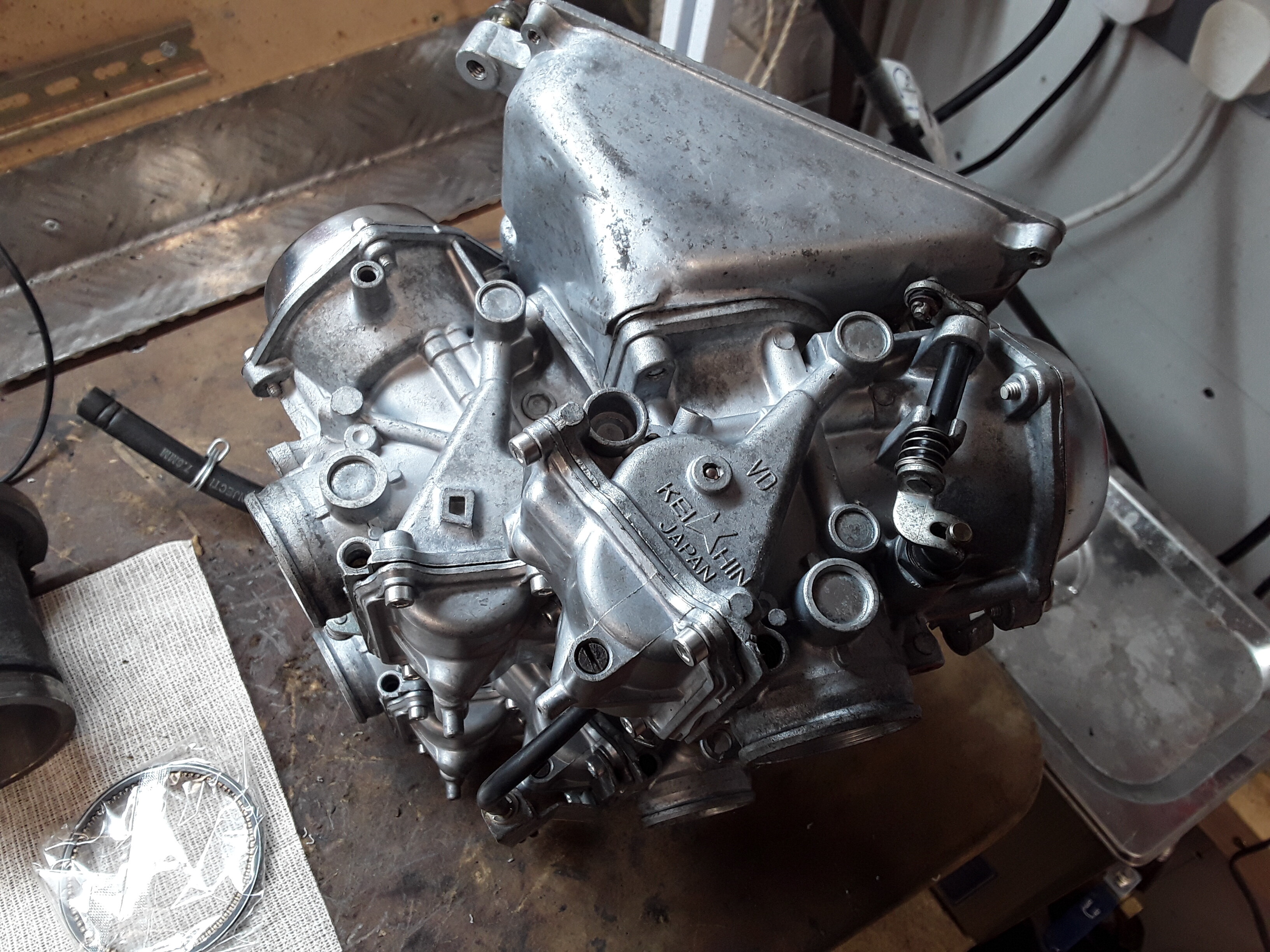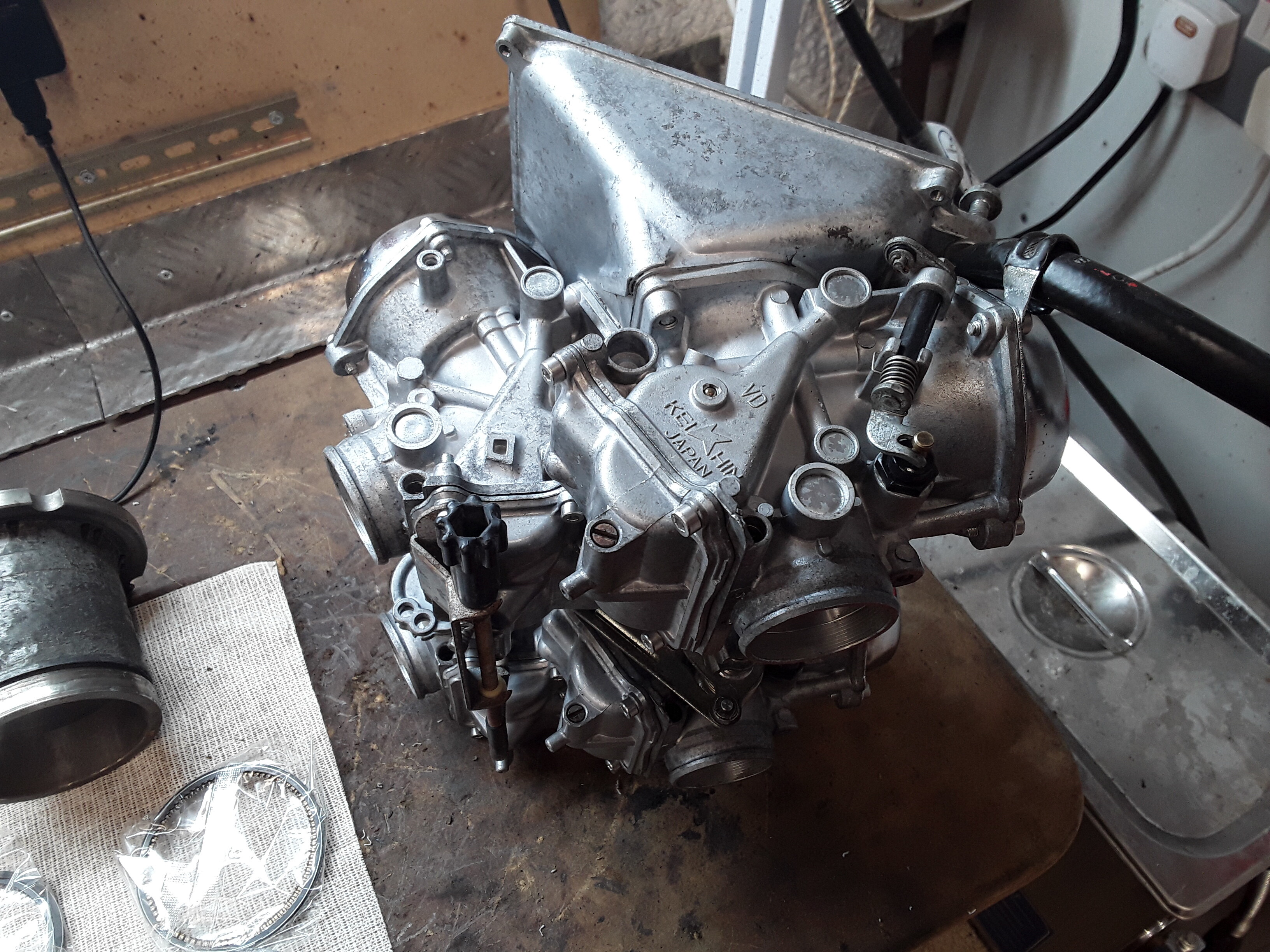 They were only cleaned and not polished as they can't really be seen too well so not worth all the effort of polishing.
Garyb
Hi Guys.
I'm new on here so I hope you can help.
I have a 83 750 with the 85 1000 lump shoehorned in.
I think the carbs are from a 750.
She will not rev over 2.5k ( carbs stripped and cleaned with new jets was like this with original jets)
I also have radiator quires.
Should I have an upper rad with fans and a lower rad in front of the down pipes?
Regards John
What carbs are you using?
There is a serial number on the carb body just above the float bowl
A top rad with fans and a lower rad between the down pipes was the original set up for the 750
May be a long shot as I don't know what spark units you have used but I would be checking the trigger points on the outside of the starter clutch, why?
I installed an 85 starter clutch on an 84 1000 and discovered it was not compatible with the 84 spark units. The trigger points were longer on the outside of the 85 starter clutch and it would not run past 2.5k.
Next set of carbs to be refurbished.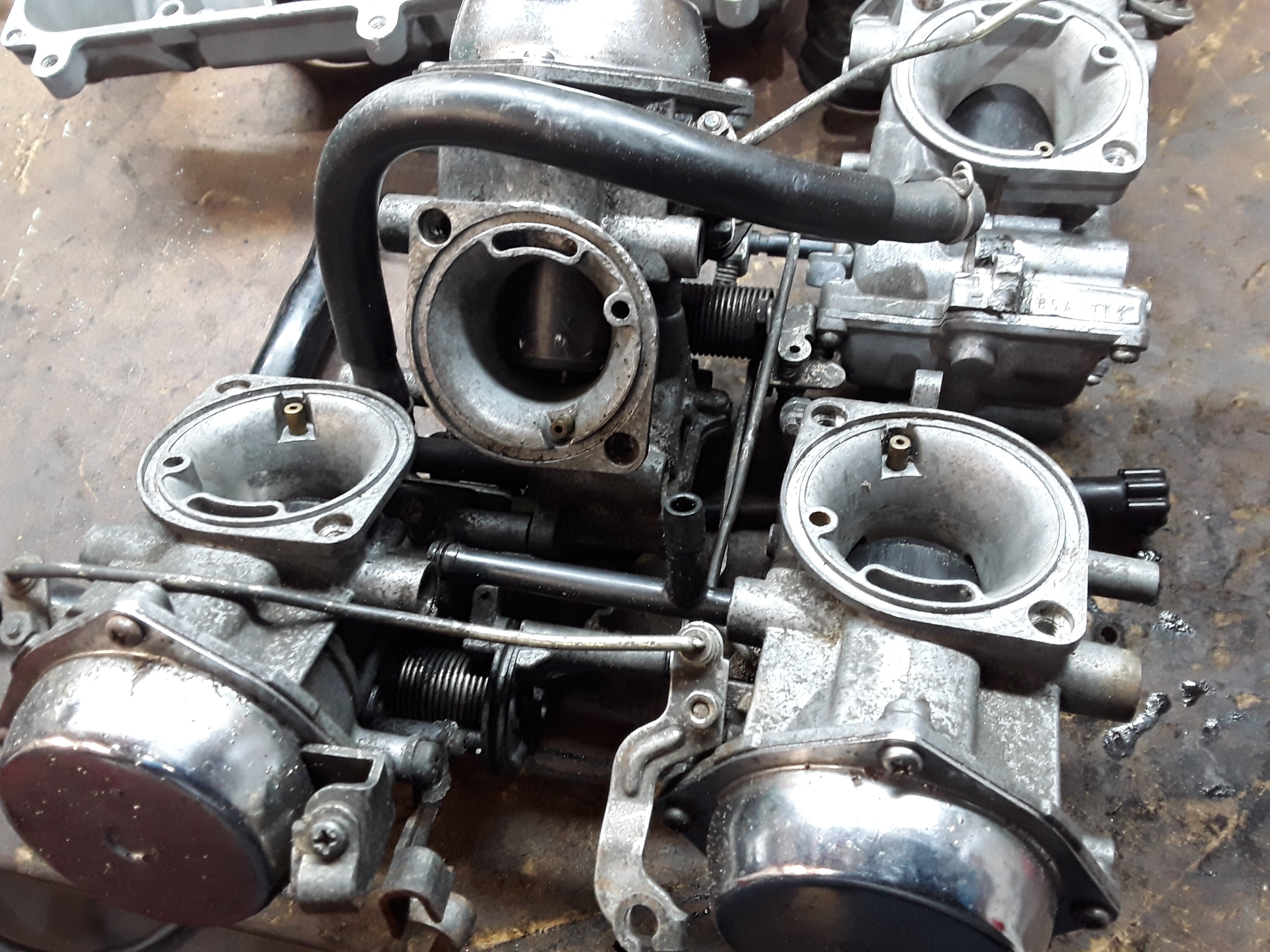 Plenty of work needed on these! One has a broken lug though i don't think it's too important though bif and Pete may know better.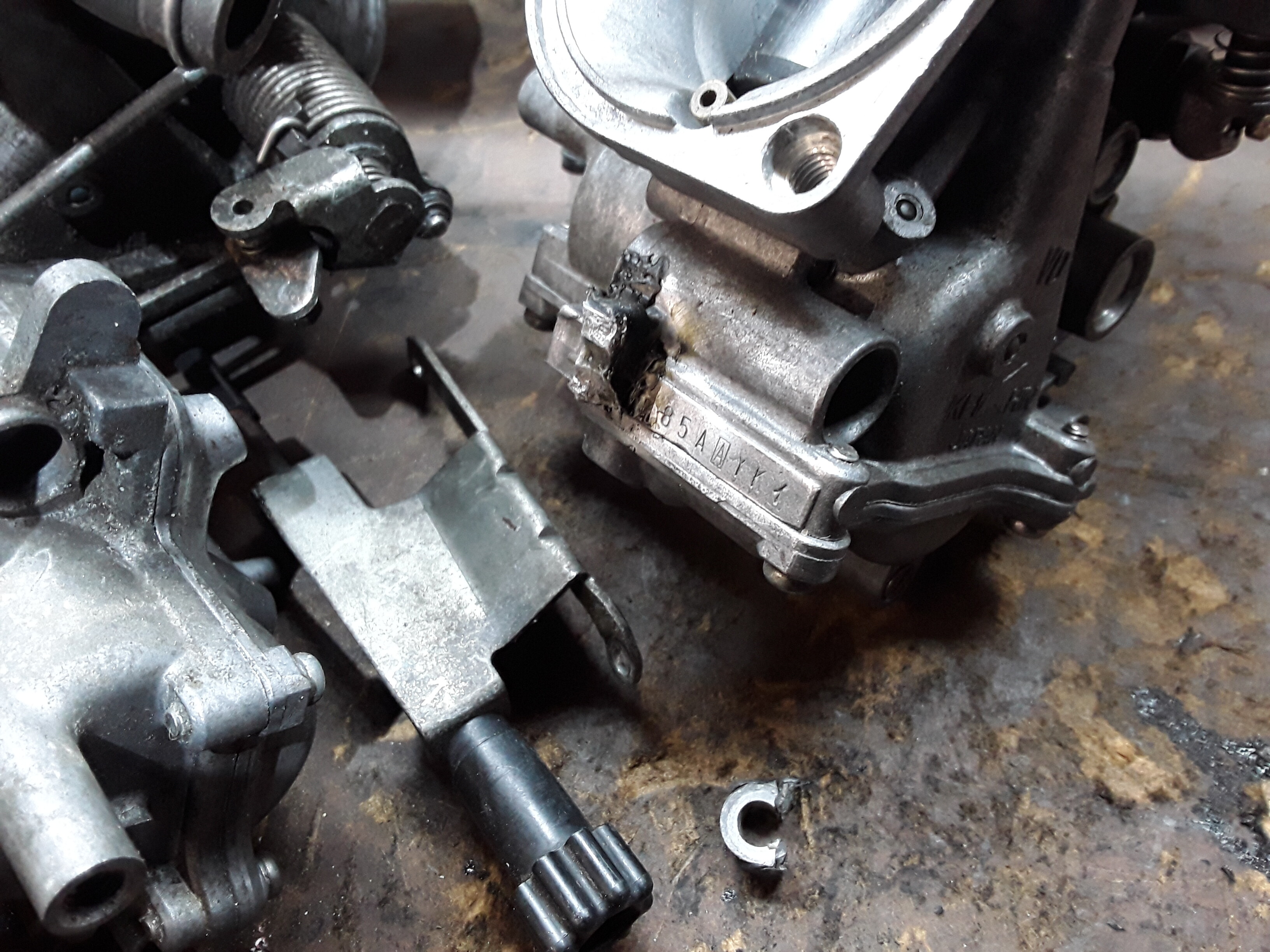 Previous Repair is a bit ugly though. Not sure what has happened to these carbs as the aluminium top plate has been repaired also.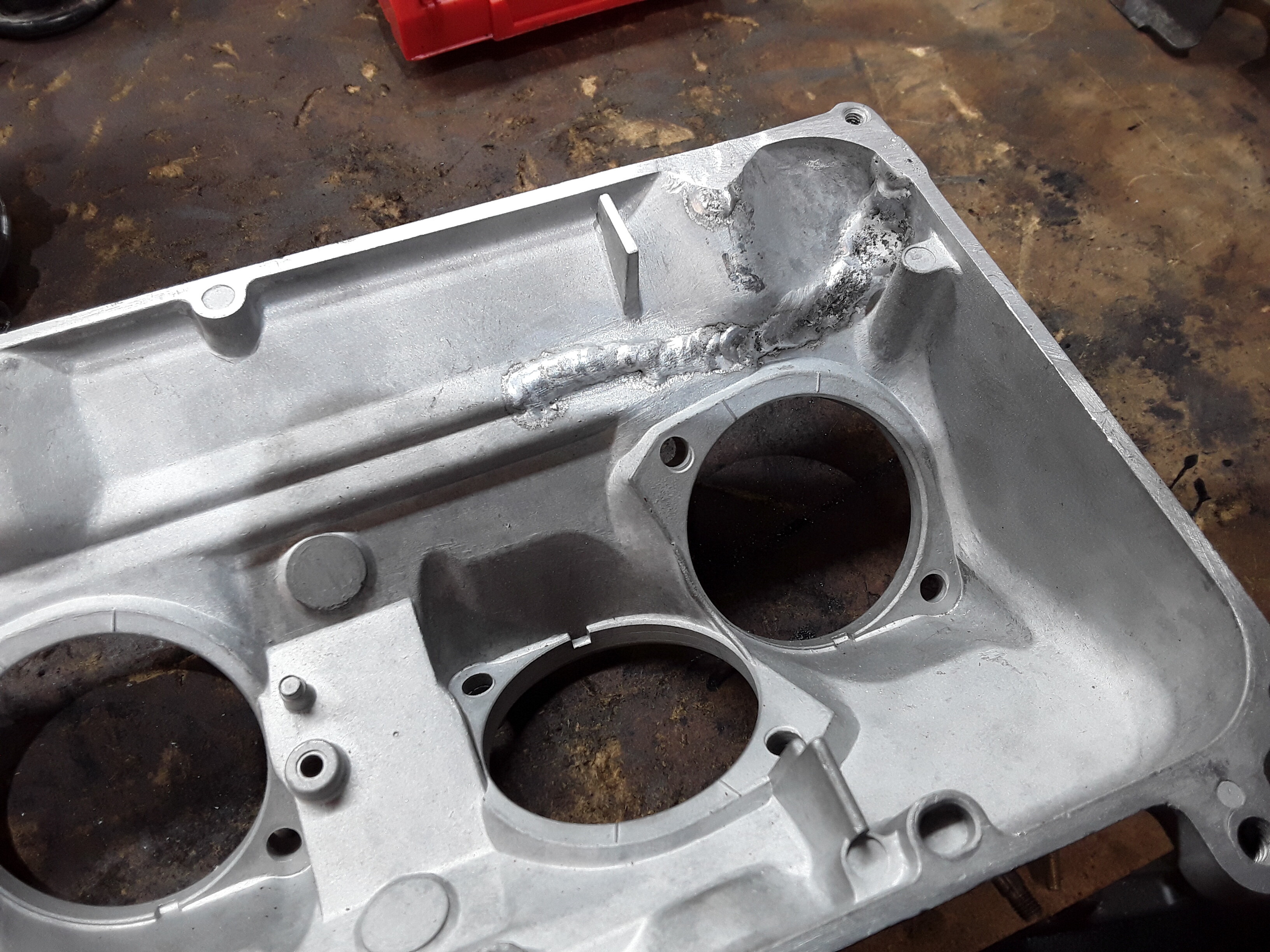 Will put up my progress.
Garyb
This is what happens to carbs if left with petrol in.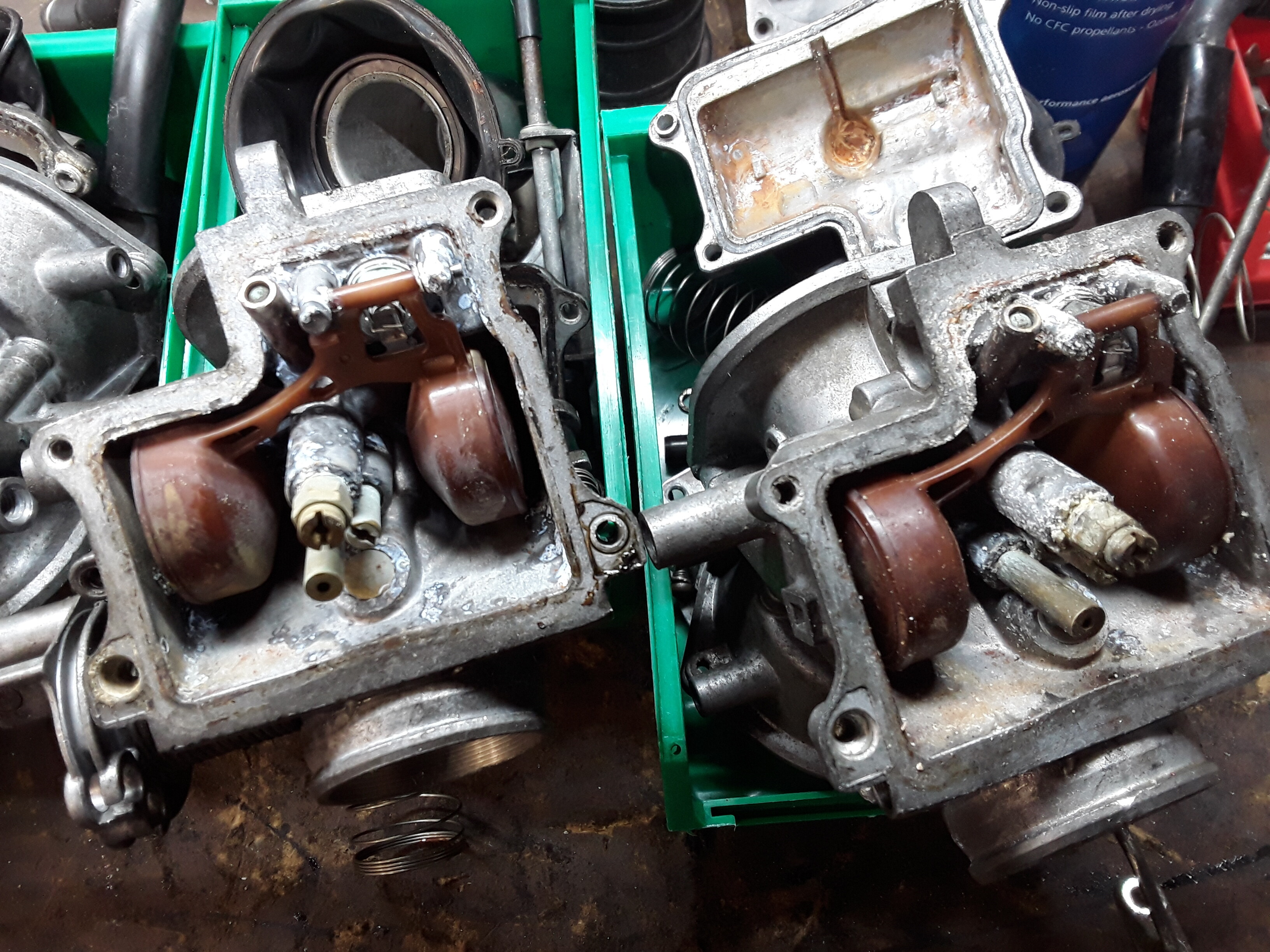 Hopefully thay will clean up ok.
First carb stripped ready to soda blast.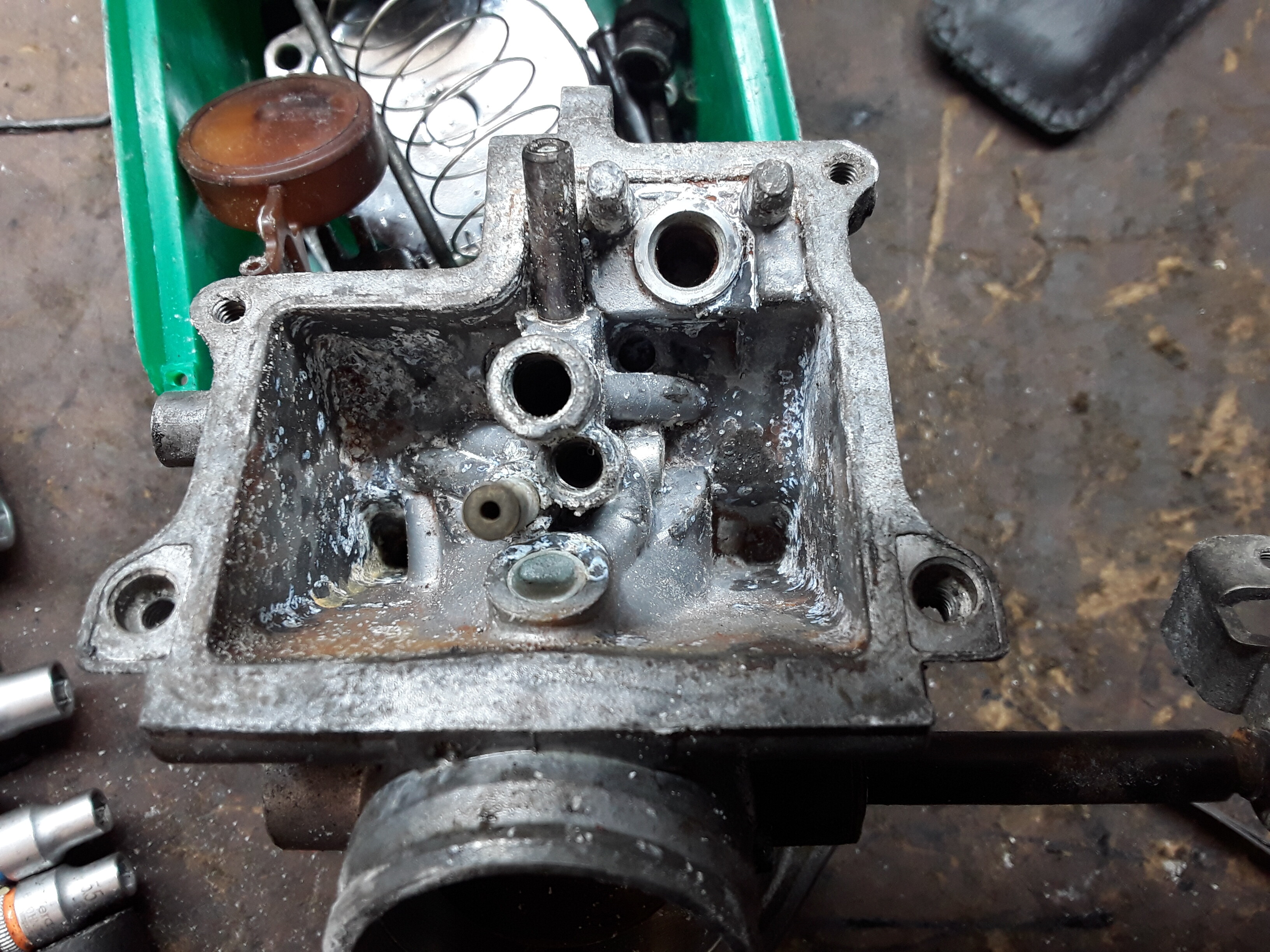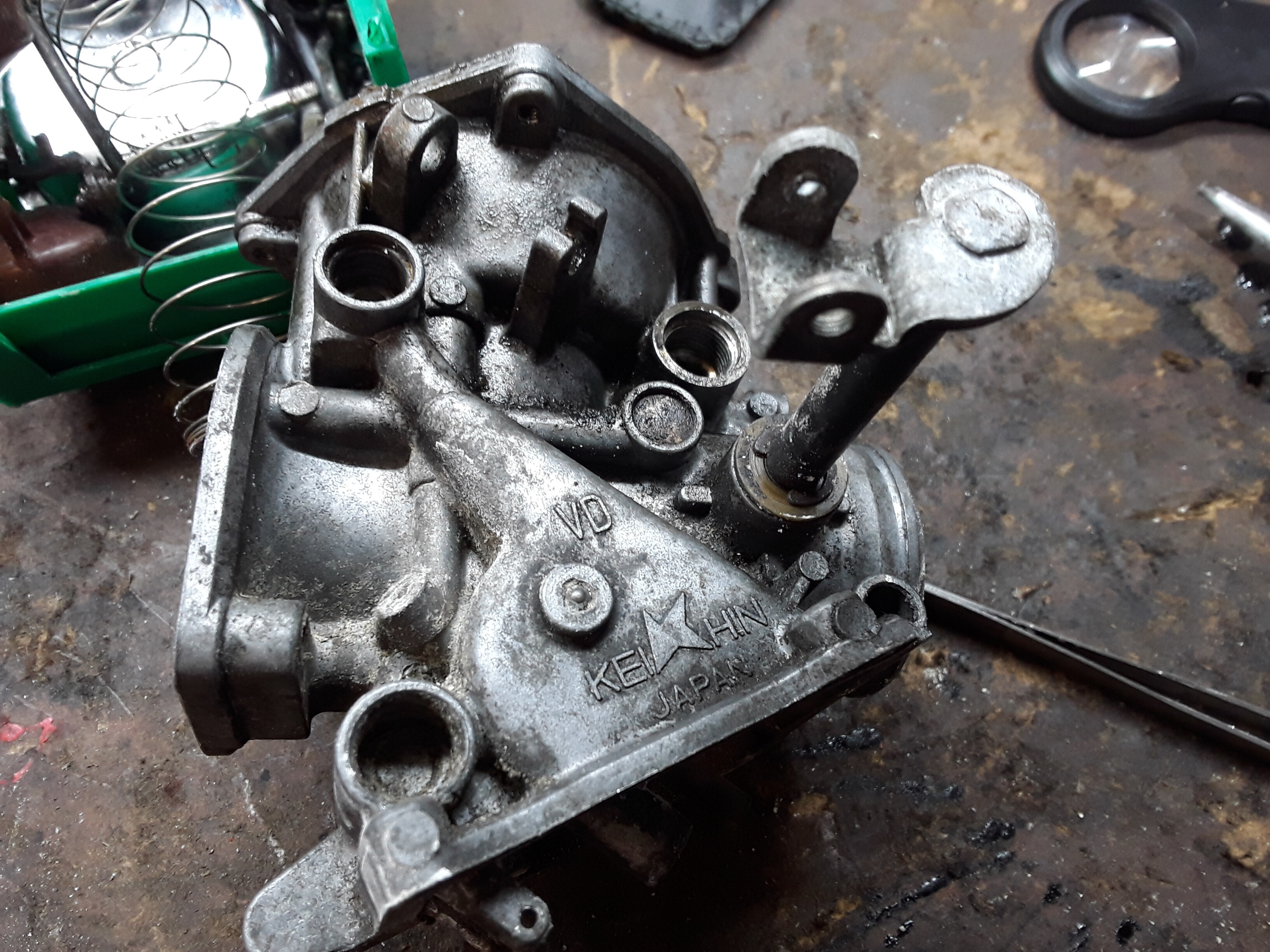 Whilst in the sonic bath had a look at removed parts and found the pin the float pivots on has been replaced with the shank of a rivet! Never seen that before.

After first clean in soda blaster the carb looks ok on the outside but still poor inside so have put into ultrasonic bath to see if I can get away with only the one clean.
First carb cleaned and it looks good, needed a couple of goes but it was bad.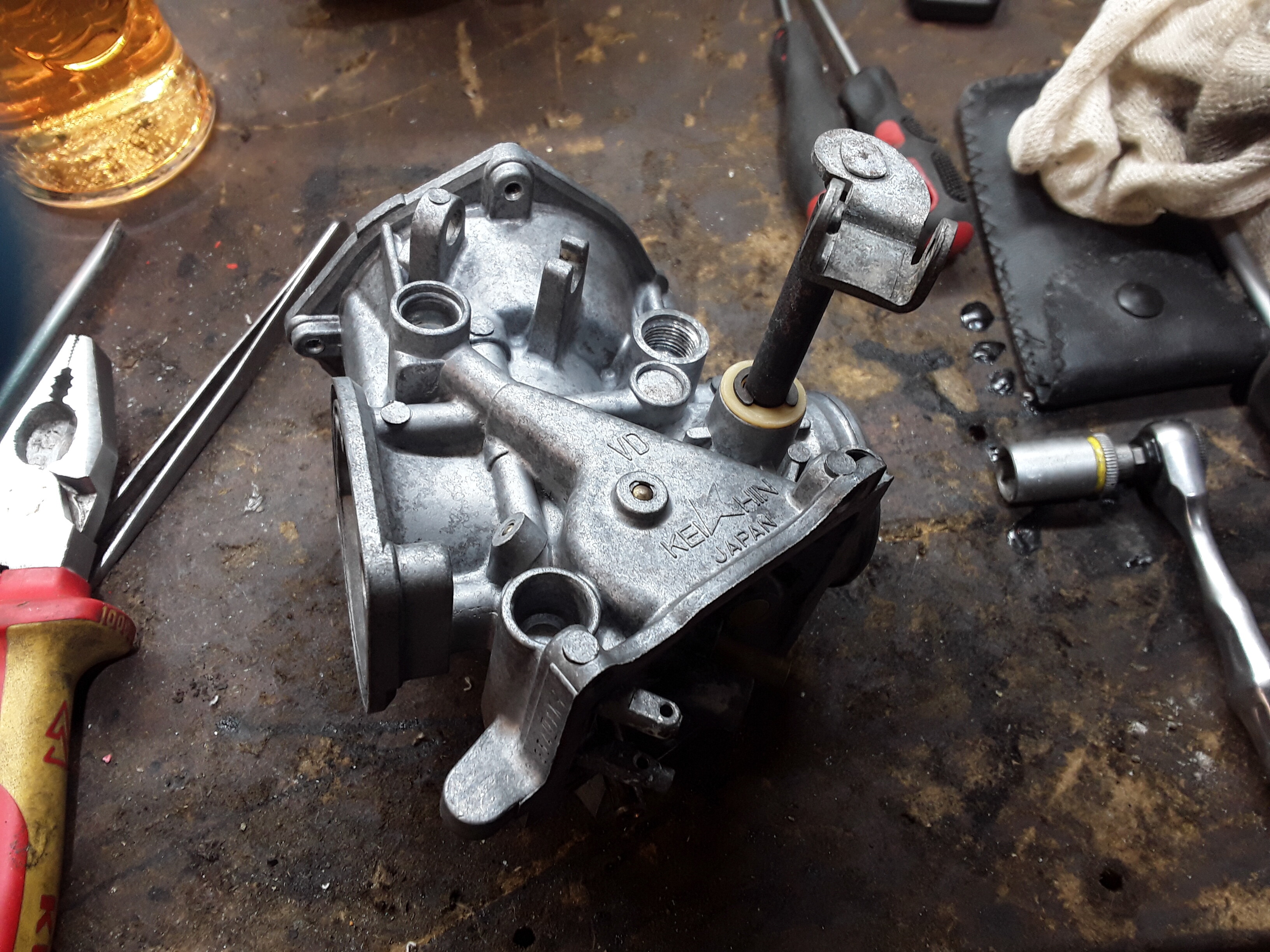 Hi gary, you're a busy chap these days, those small lugs tend to break, they are not that important as Long as the carbs sit nice on the plenum chamber,
That looks like an improvised float pin, bit like a nail