1986 F2F Bol.needs a black plastic fuse box cover.Anyone got one?
Thats off an FE mate. I could do with one , how much do you want for it? :

I have a 84 vf1000fe but it does not fit my bike so it must fit another model 100% sure
Think it fits a Bol Dor fusebox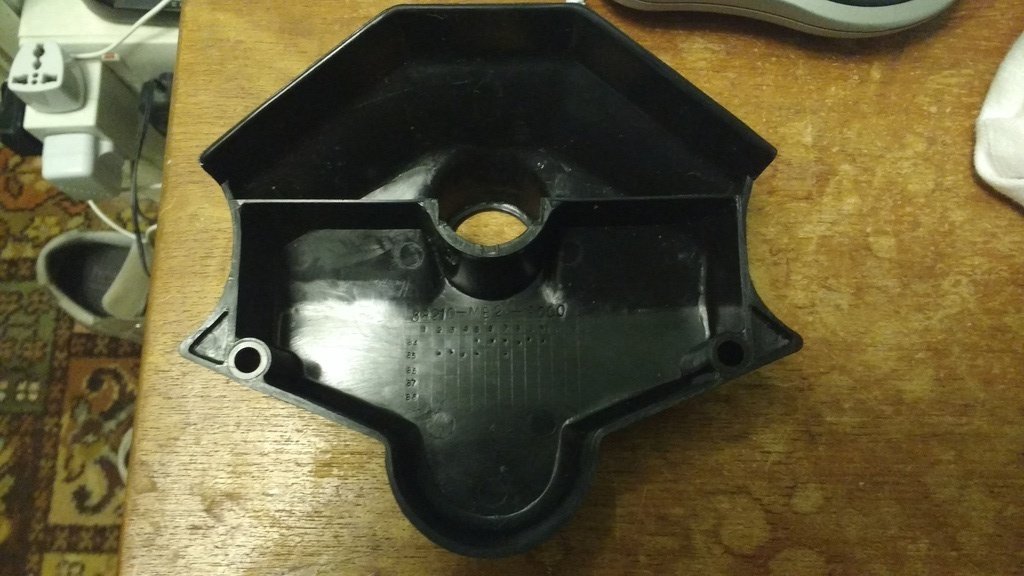 my bike has a round front piece at the front, this was when i was rebuilding her
I think the one that windy has bought in error looks like an ff one, they are different because the ff has a blade type fuse box…
The f2f fuse box is situated below the clocks and not on the top yoke like the fe and ff…
I know I haven't got a f2f fuse box cover. But I may have a fe one for you frew. … I will have a look over the weekend.
Absolutely spot on as usual Pete. FF it is. The Bol dor fusebox is in the fairing.