That's the front end finally finished and if nothing else it looks the part.

Fitted at the same time is a new German spec side stand.
It's self retracting so I need to keep that in mind when moving the bike around.
Cheers PAJ for the donation to project.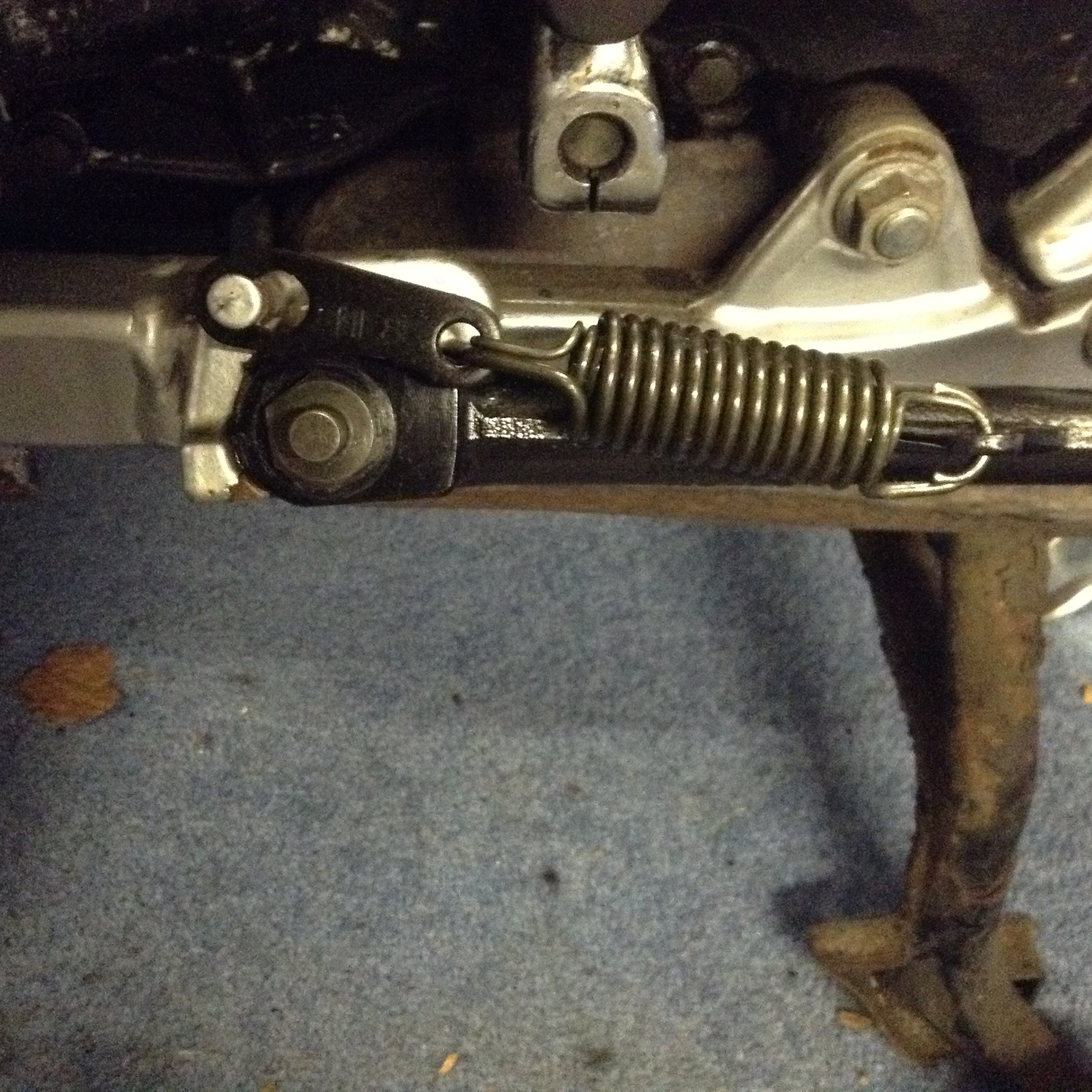 Next job is to pull the engine out,although I rebuilt this one for the previous owner a number of years ago,it now appears to have an oil leak.
The casings look a bit scabby too,so I will be fitting the original engine from XPX.
It's totally stripped so it's off to the machine shop to have the bores honed,then the top and bottom cases will be painted.
I've got a few days off over the festive period so want to push the job on to be sure of having it ready for the show at Stafford
Regards Bif