That is very very nice!! awesome looking bike well done
Last pic… just because I like it!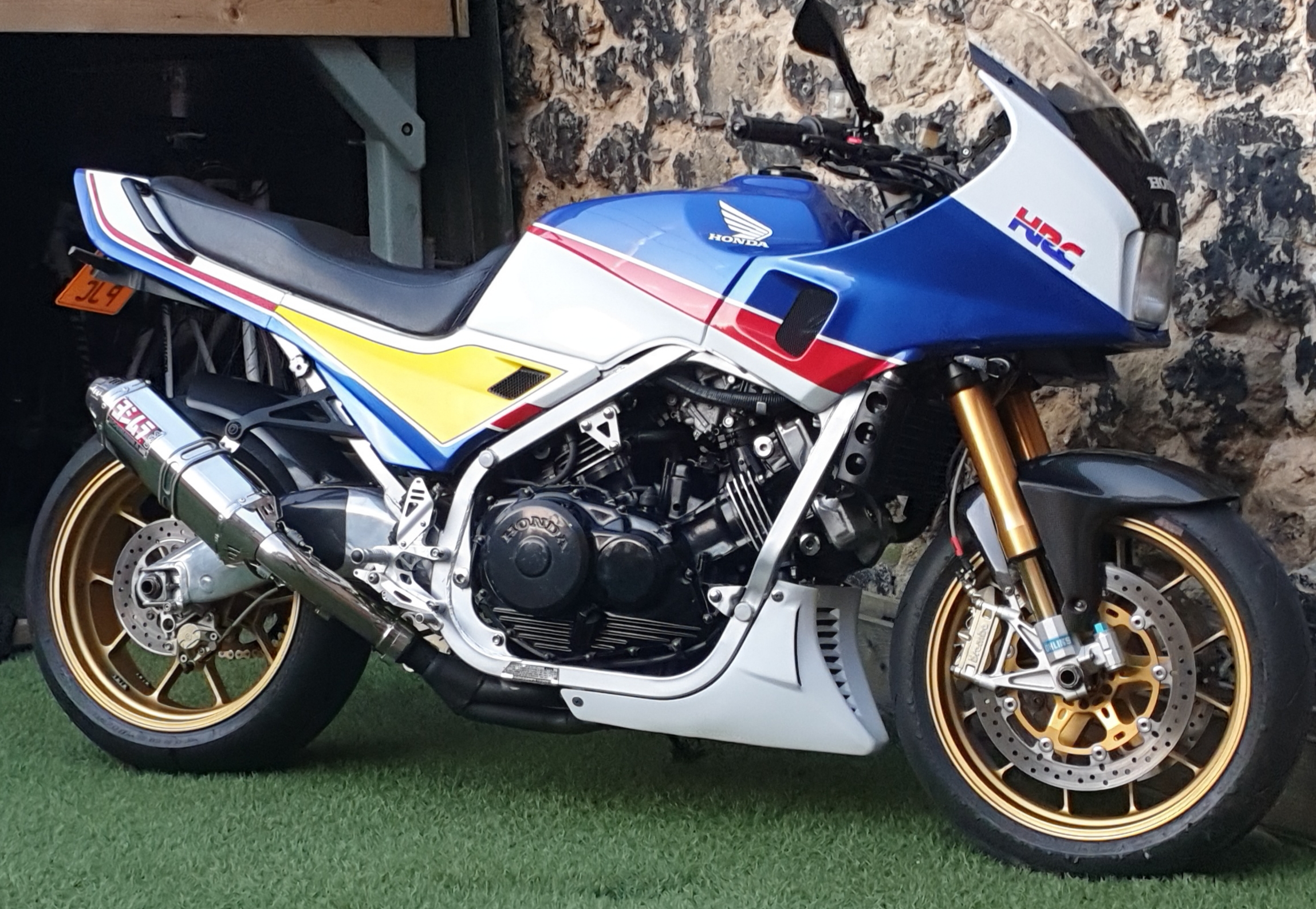 very nice Richard


For anyone interested heres the spec:
Oz forged wheels, brembo discs/calipers, master cylinders, Ohlins forks, lower tree and swingarm plus suspension linkages from Mk1 Aprilia RSV-R. New bearings, pins and dogbones.
Top Yoke custom made from MotoCNC, retaining original offset and original ignition barrel/lock.
Rear swingarm pivot cut to same shape as original, then machined to accept original bearings and seals to retain original swingarm pivot pins. Required deletion of original rearset mounts.
Carbon mudguards and carbon swingarm covers for RSV-R.
Deletion of centre stand and brackets, replaced with mounting point for lower suspension. Upper suspension mounting fabricated and welded to frame. Ohlins shock from 2014 Aprilia RSV.
525 chain conversion with standard gearing. RC30 front sprocket has the correct offset. DiD gold O ring chain.
Gilles FXR rearsets (Honda CBR650) fitted via threaded inserts welded into frame.
Dashpanel fabricated from 2mm steel plate, replacing the clockset. Racetech dash2 wired in as replacement (GPS Speedo)
KtM950 fat bars with MotoCnC risers. Rizoma bar ends, mirrors, Rezo levers. Wez Braided lines.
Laser 4:1 exhaust mated to Yoshimura link pipe and end can from Yamaha FZ1. Exhaust bracket from Evotech Performance for GSXR1000, lugs welded to frame.
Custom paintwork from Chris in Aylesbury and most of the hard work done by the talented Julian Bounds.
Probably loads more I've forgotten about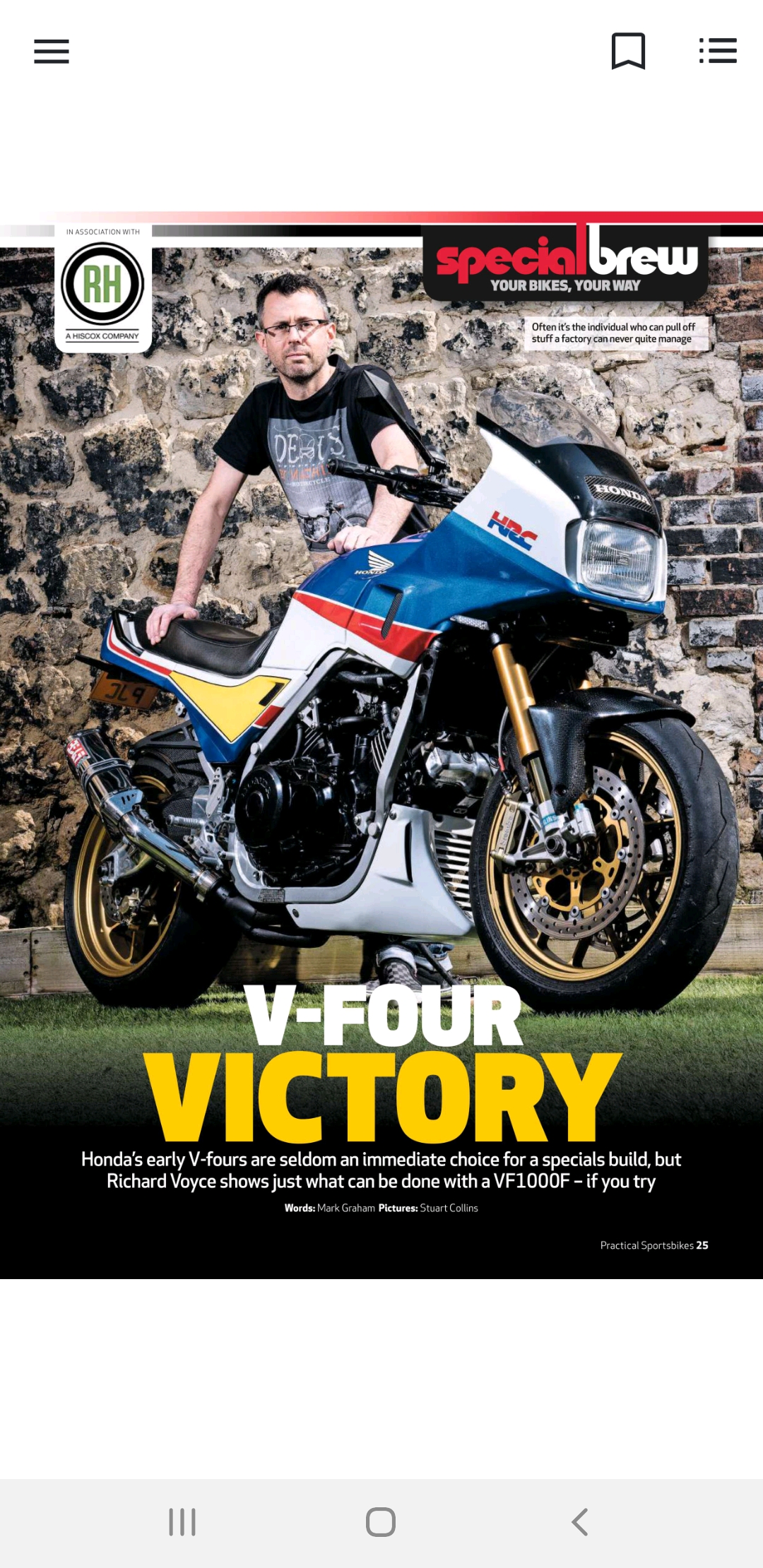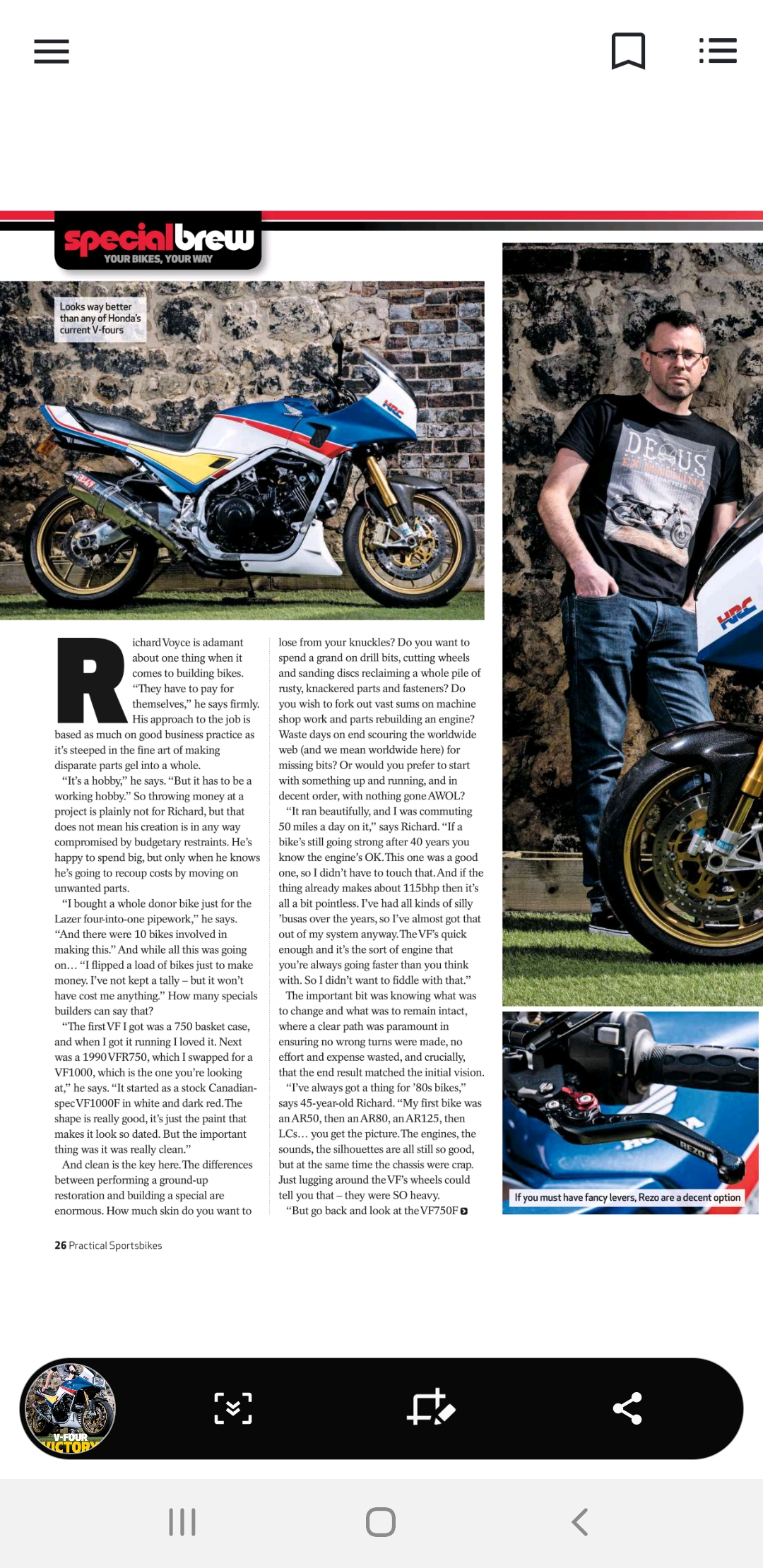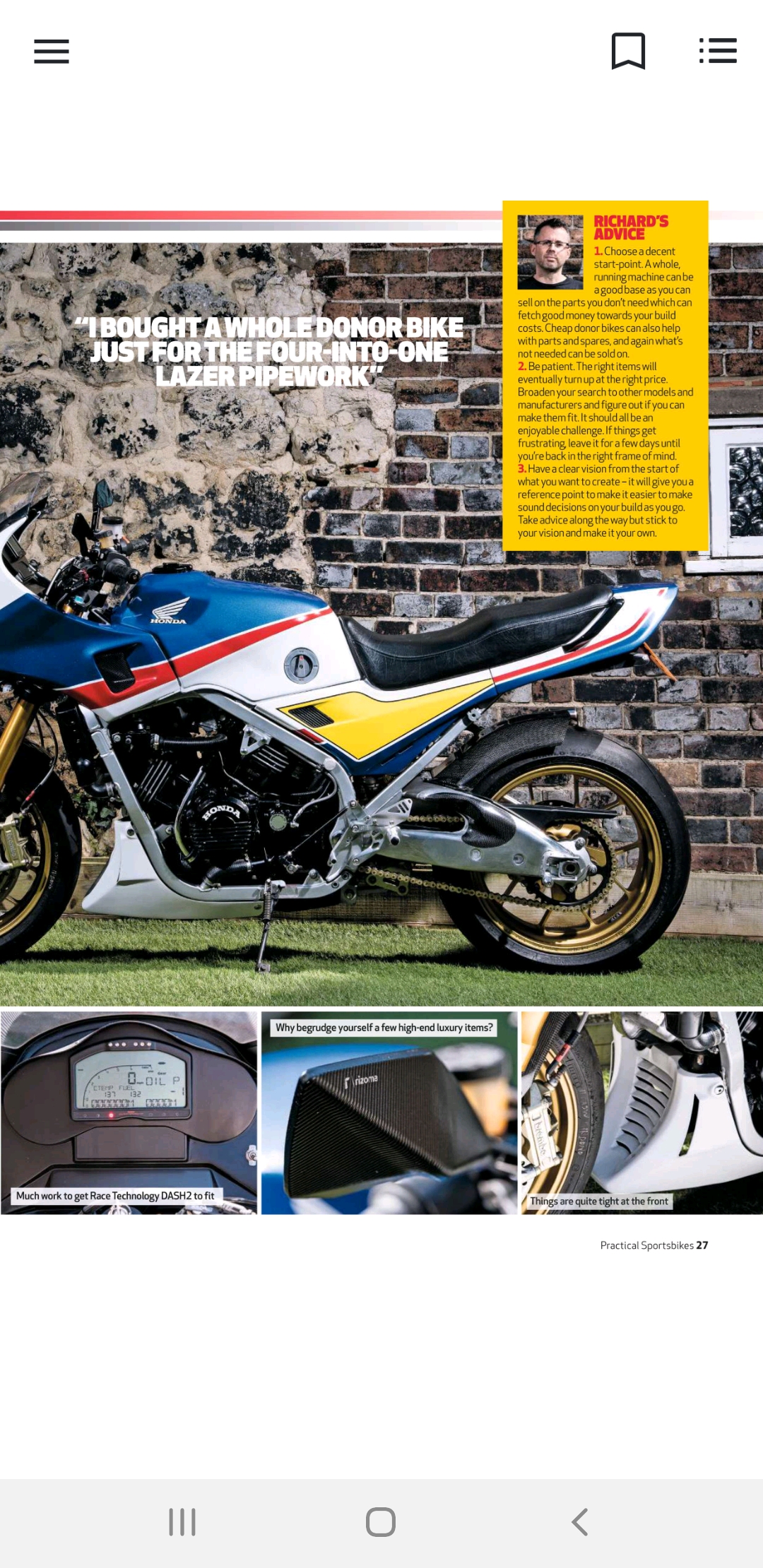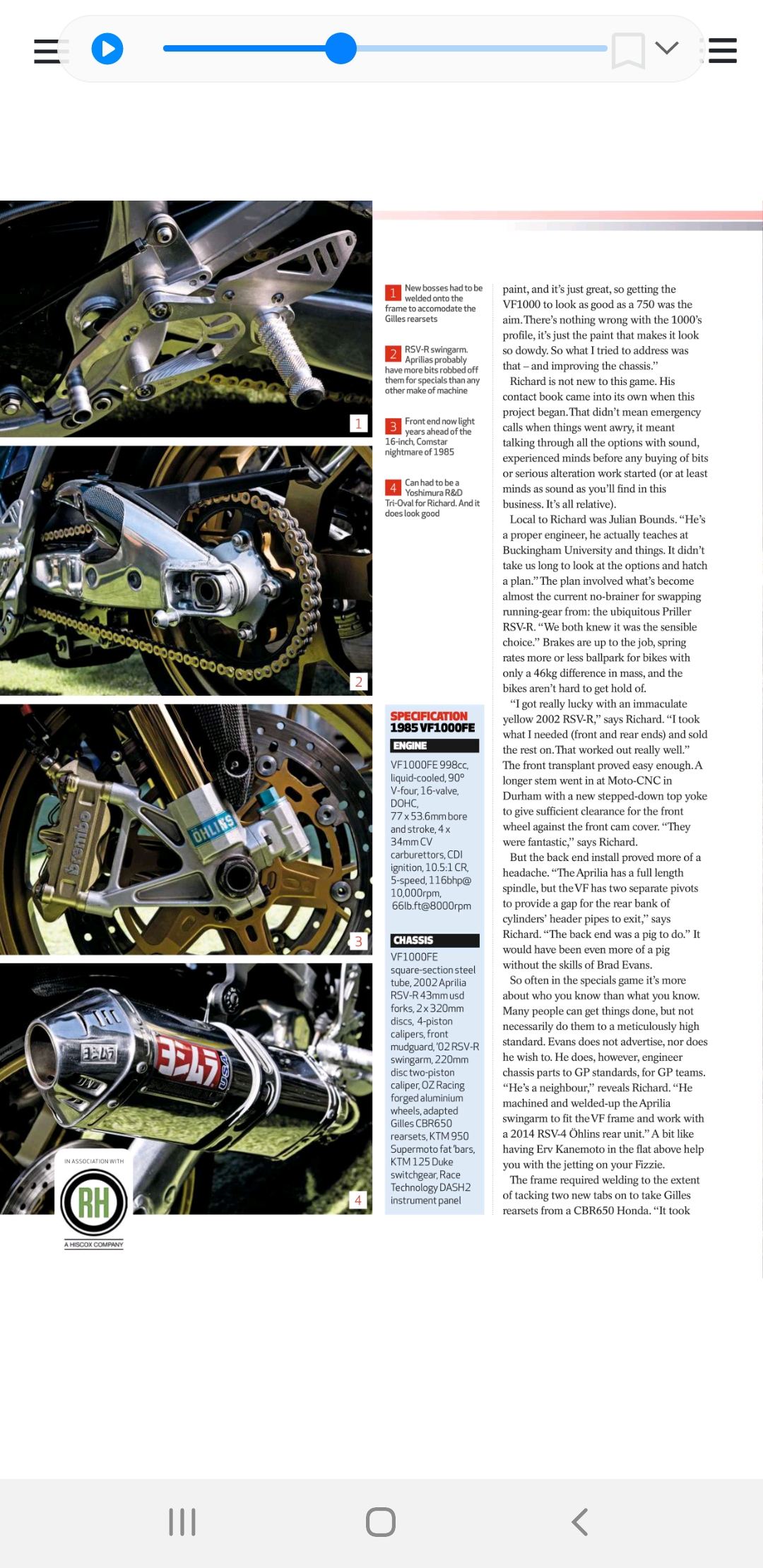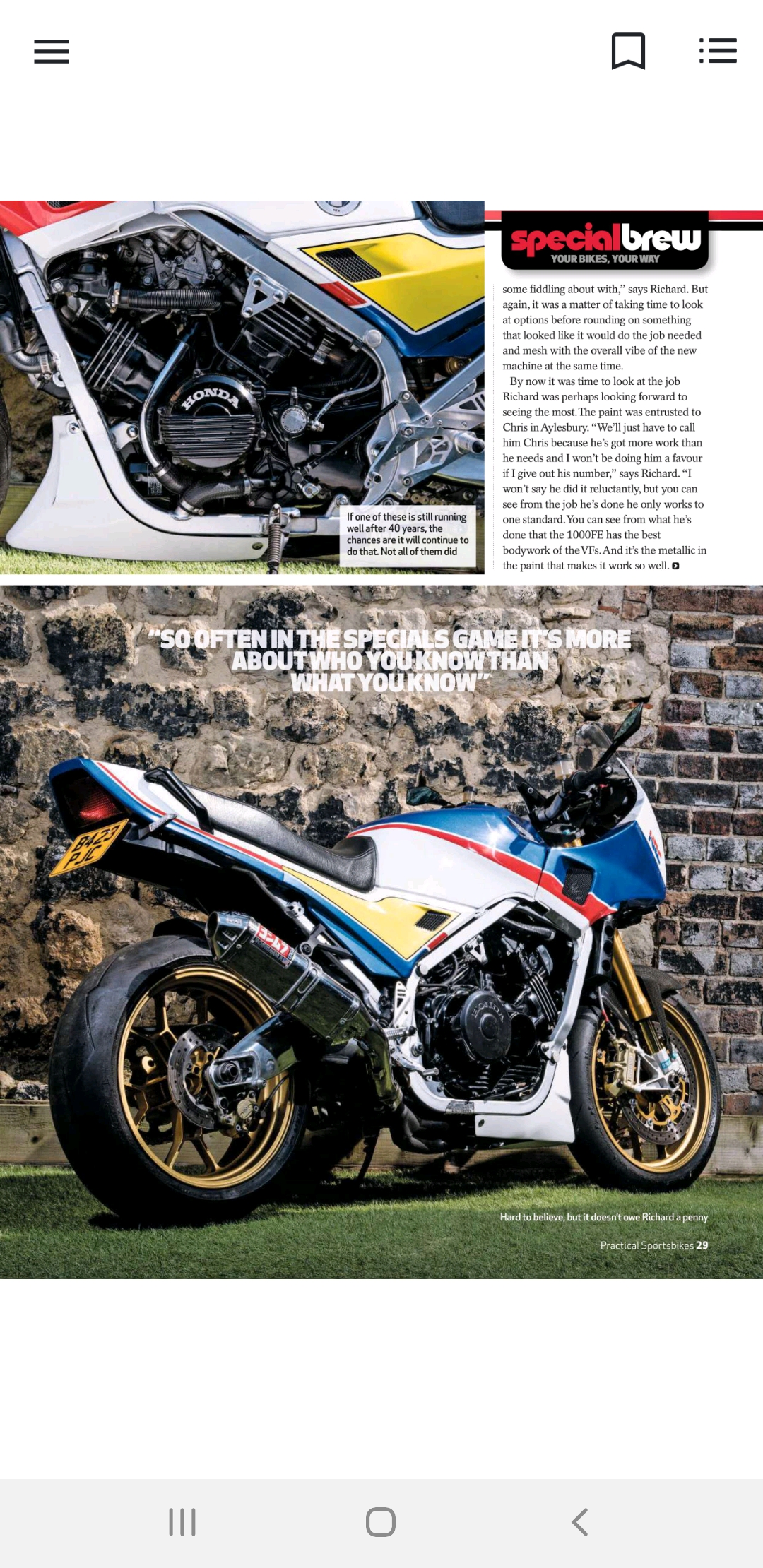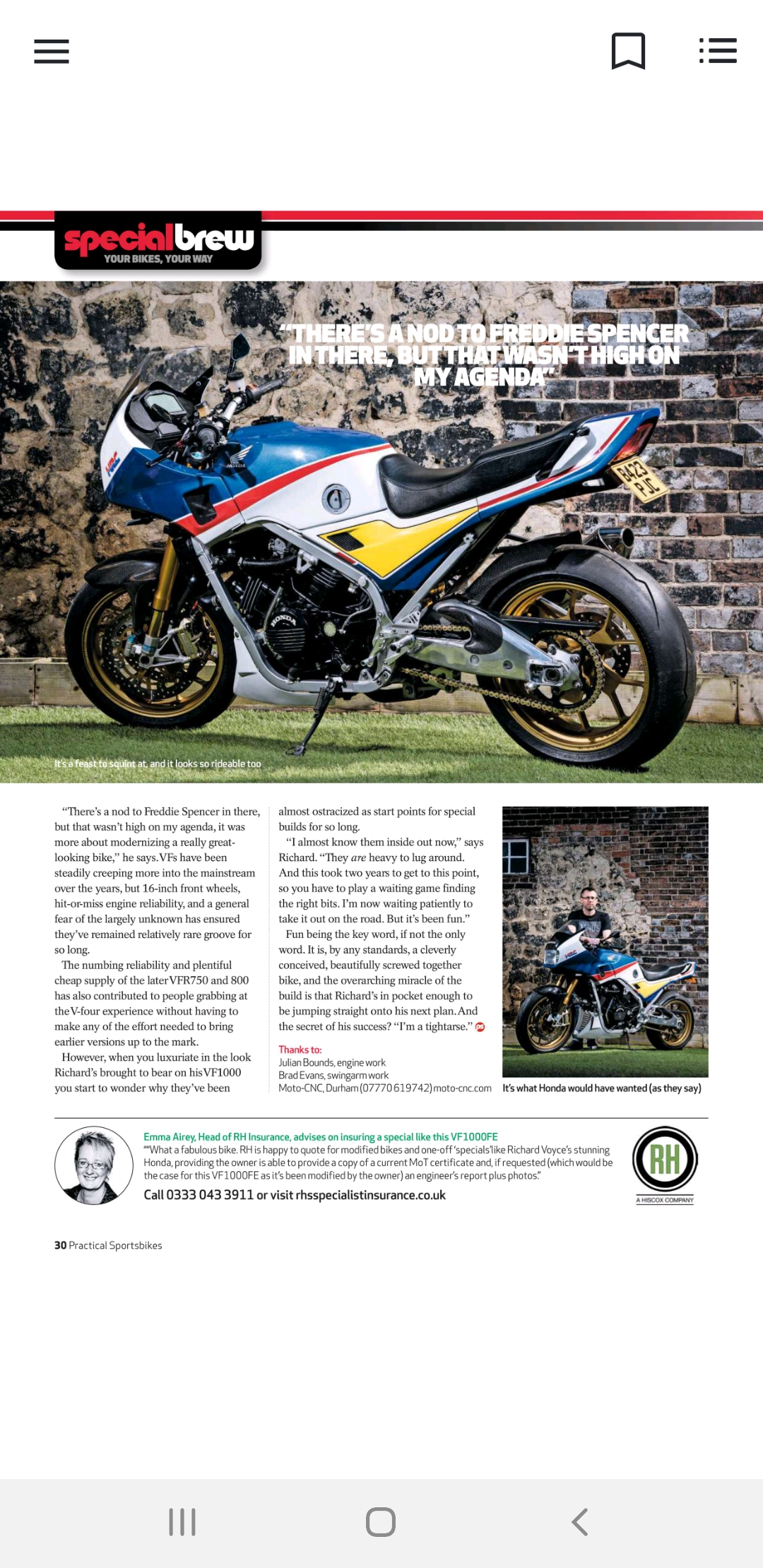 Practical Sportsbikes June edition
That is an awesome awesome job.
First ride by the chap who helped build it…he says: 'What an absolutely stunning motorbike that is to ride! I'm surprised how well it goes. The engine is mega and the noise!' Job done!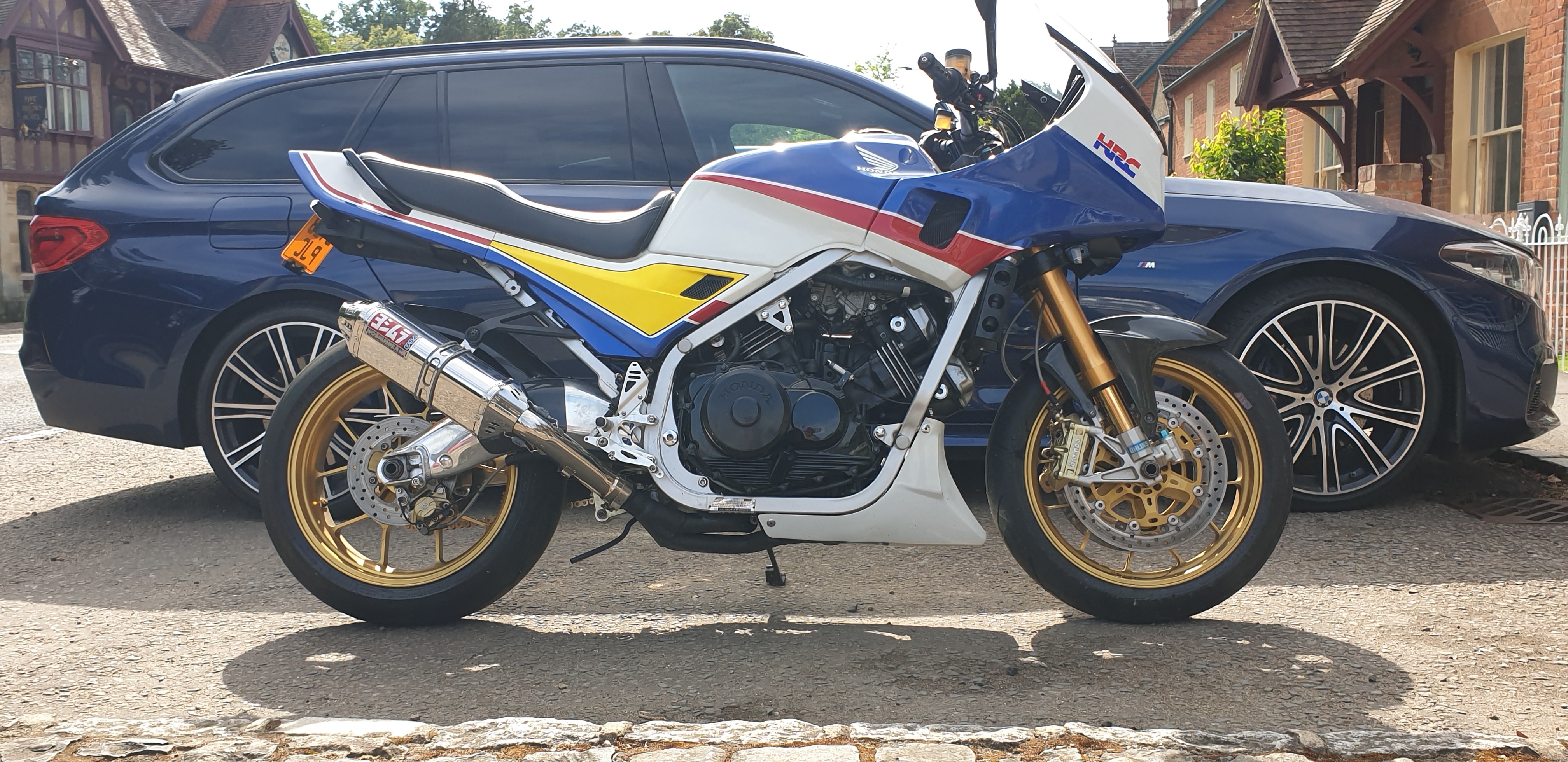 Do you have a youtube video, I'd like to hear it

Yes it was from Slipscreens- bought it through their ebay shop. Pleased with it as I wanted clear. Cant stand tinted or coloured screens!
Cheers I'll have one of those

If Honda had produced them like that, it would have been a real world beater.
This is the best example of a VF I have ever seen.
So do I!
Very nicely done.