~35,000 miles (still using it). I'm the 3rd owner. I'm in NJ and can reasonably help with delivery.
$3,200 OBRO
Pretty nice mostly original bike, with some great upgrades. The paint is in VG condition and the decals are bright. I really like riding the bike a lot, but I have another one
Hagon shock,

newly rebuilt and powdercoated front forks, brake calipers, master cylinders, handlebars and levers, and rear caliper & brake stay

SS brake and clutch lines

Installed a new EK Black chain, along with JT Sprockets.

new EK Black chain, along with JT Sprockets

Case Savers

Oxford heated grips

LED headlight

throttle lock

Power plug in the cockpit

headlight on-off switch

manual fan switch

fuel pump relay bypass switch

voltmeter

2 RAM mounts, a single and a double

VRR and battery replaced last year

plenty of tire life left

valve check/adjust and radiator flush/refill done late summer last year.
Its a very nice bike that's been stone reliable for the almost 8,000 miles I've had it. The only failure I've had was a VRR (duh, its a Honda V4} and I replaced it with a Rick's unit. The bike now shows 14.1 V at idle with lights and heated grips on, and 13.9V with those on and a Gerbings liner and gloves plugged in & on.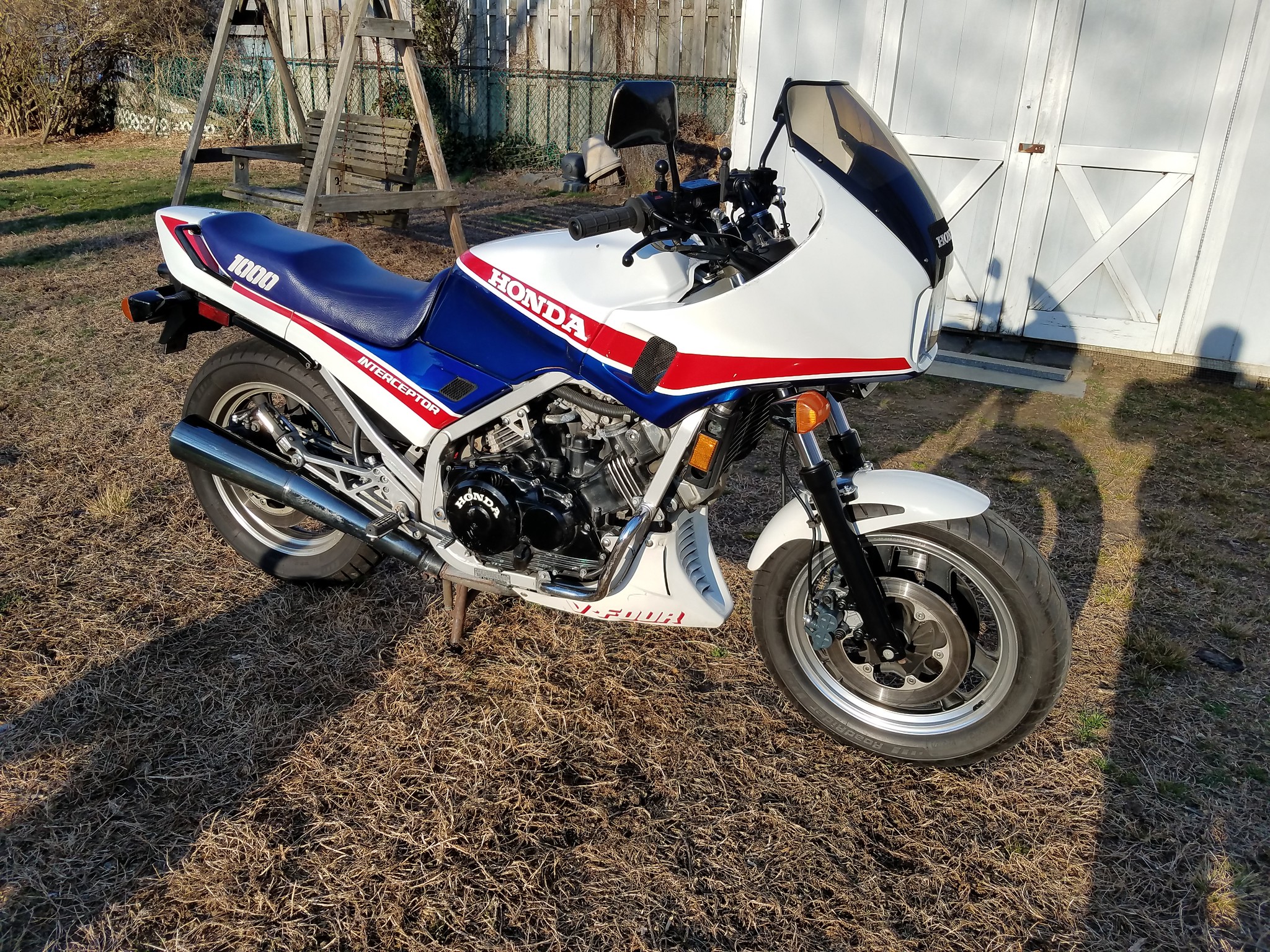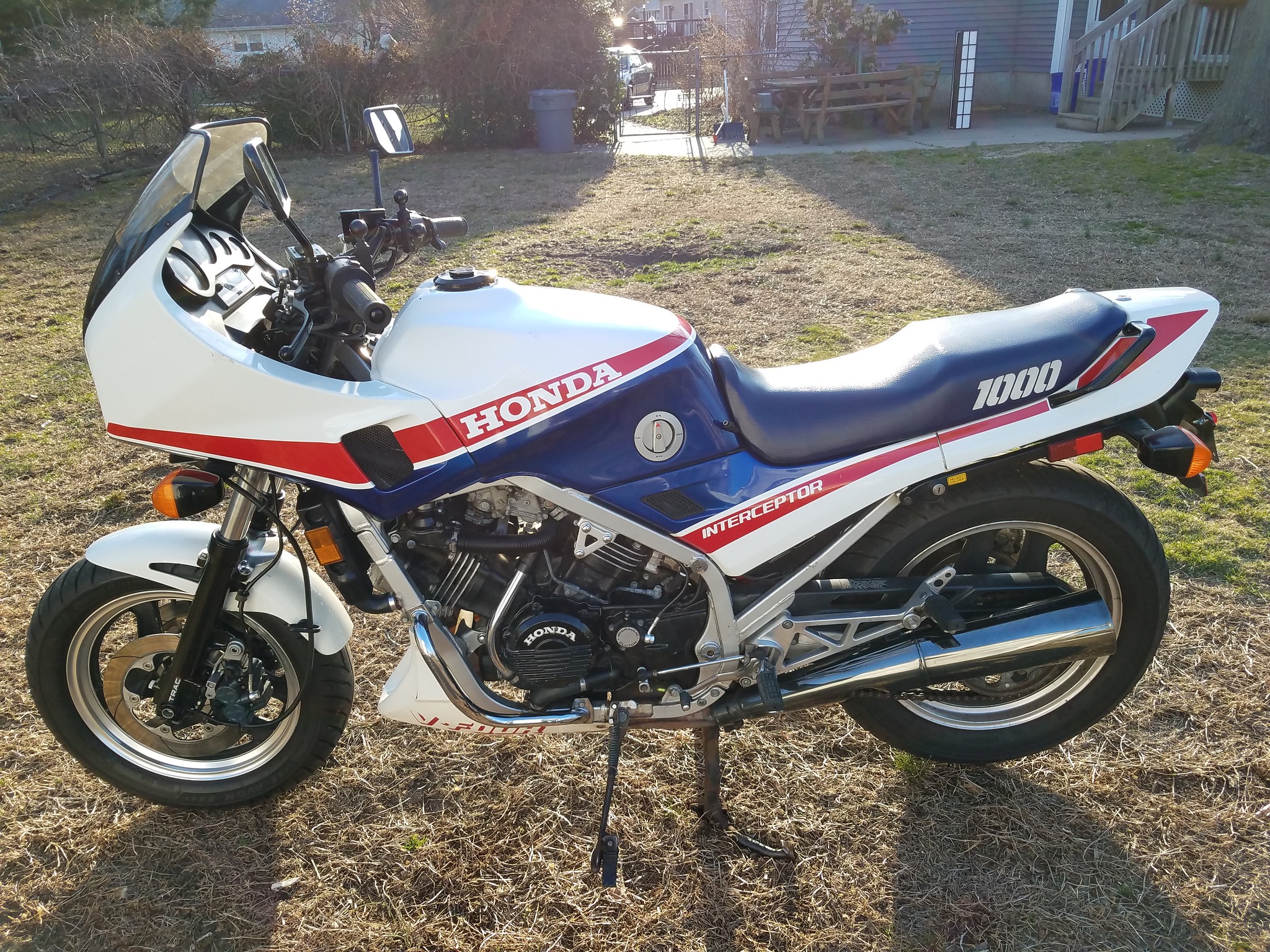 More pics available if interested.