hi all just got back from the Scottish trip with club, thanks to everyone who was there it was a fantastic weekend! had a problem on the last day with bike only firing on 3 cylinders when it went above 4000 rpm decided not to do this job in car park of hotel preferring to spend evening eating and drinking and limped home on 3 cylinders next day. today i stripped out carbs and found as expected the filter feeding the front right cylinder needle valve blocked with brown gunk the other three carbs were in better shape though the two centre bowls had a lot of the same gunk in the bottom of the bowl. does anybody run without these little filters or is that a bad idea and would only cause bigger problems with blocked jets. vf Pete suggested coating the inside of the tank with a two part epoxy coating but the tank does not look that bad when you look inside and when tank was emptied so it could be sprayed the petrol that came out was clean.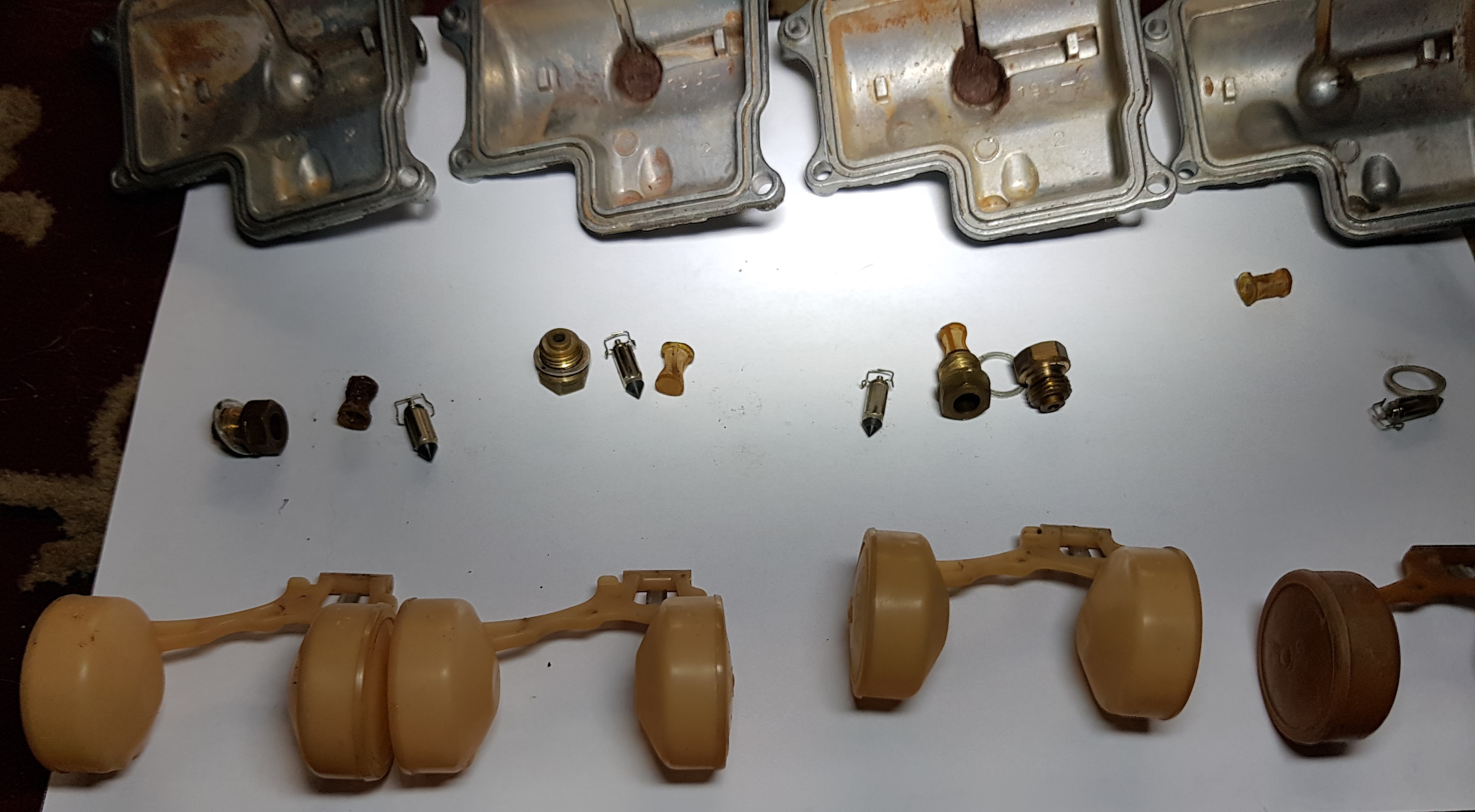 all four carb bowls, in reverse order so left one is on right on bike, notice the gunk in bottom of bowls for centre two even though the filters are clean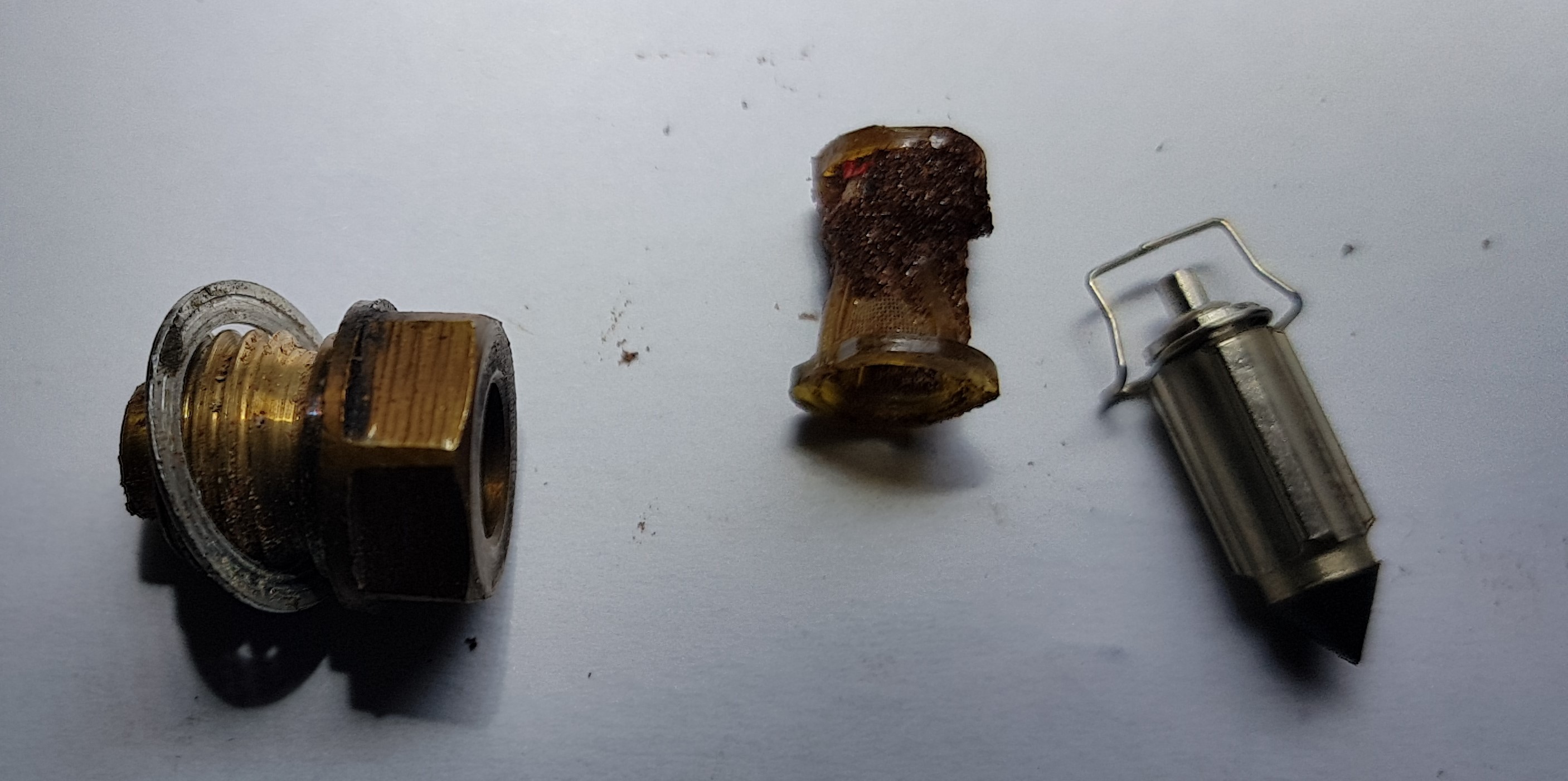 the offending filter

the centre two filters, these look ok.
Gary