How noisy can these get and have the bike run acceptably well?
I've just done an engine transplant in the bol (looks like a main or big end went, and ate the plain bearing) and the replacement engine (formerly owned by crooky from my understanding) is a bit rattly from the chains or tensioners. It's apparently done around 54k…Has been sitting a couple of years before i threw it in.
The bike has done just over 14k from new, and I'm trying to get it looking as tidy as possible…As you can see.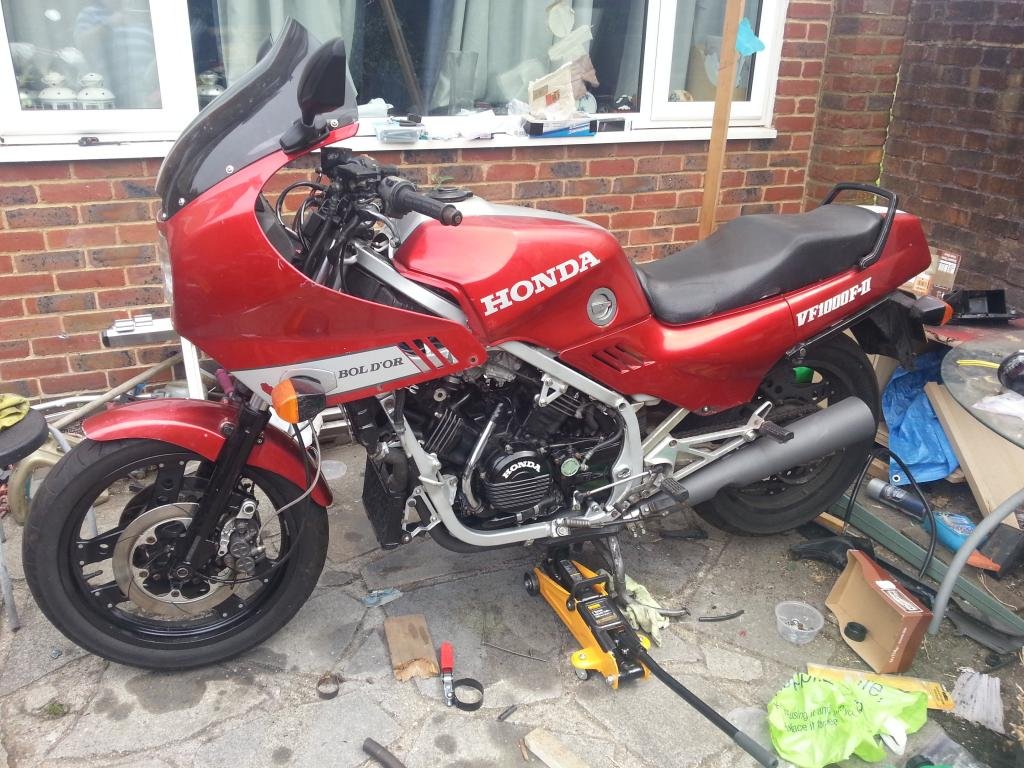 I've two new chains sitting on the shelf at home. Would putting these in, in situ resolve the issue, or am i likely to need to do more work than that?
Engine sounds fine and healthy otherwise, revs well, no flat spots…it's just clattering occasionally on idle/at revs.
I'm going to check the valve clearances this weekend as well to make sure it's not something more fundemental.
ANY pointers gladly accepted. I just want it back on the road where it belongs while i rebuild the old engine.