following up on a initial lead from bif, i had these decals made up by "The Image Works" in Ilkeston, Derbyshire.
They are not exact copies of the originals, the back ground on these are plain white, the originals are pearlescent white which they couldn't source, and the red is a shade darker but this may alter when they are lacquered in.
Also the red stripe on the top of the side panel decal, and the bottom of the tank decal has been omitted, which to be fair, gives the option of different colour schemes.
The size's of all the lettering and the white stripe is exactly the same as the red/black vf, they probably wont do for anyone wanting to restore a vf to original concourse condition, but may be worth a look for anyone going with there own colour scheme, and at a cost of about £60 wont brake the bank.
decals with backing paper still on, cant pull that off till i come to fit them.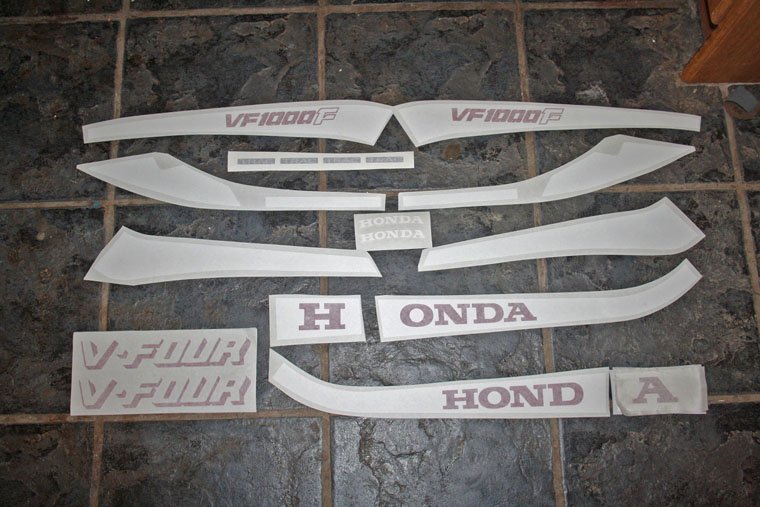 the colour difference is a little greater than the photo suggests