Hey guys,
I was hoping you might be able to point me in the right direction with this problem.
I have a '84 vf1000 (60.000km), which I've purchased last year. The conditions isn't great, but still a fun bike to ride. It ran great, but now I'm starting to have issues. When it's cold, it runs fine but when it gets warm, it starts to have issues.
When standing still and running it at 3000rpm it suddenly jumps to 6000rpm without changing the throttle. While driving it gets even worse, jumping around in RPMs , so it's like riding a mechanical bull!
I've replaced the ignition coils, because the old ones had cracked, replaced spark plugs (and leads) and removed the carburettors (but they seem clean). I've also checked the fuel pump, replaced the filter and checked the fuel pump relay.
It all didn't help, so do you have any ideas?
I'm currently doing valve adjustments, but I can't imagine this causing the issue. The rear exhaust cams look a bit worn (see picture)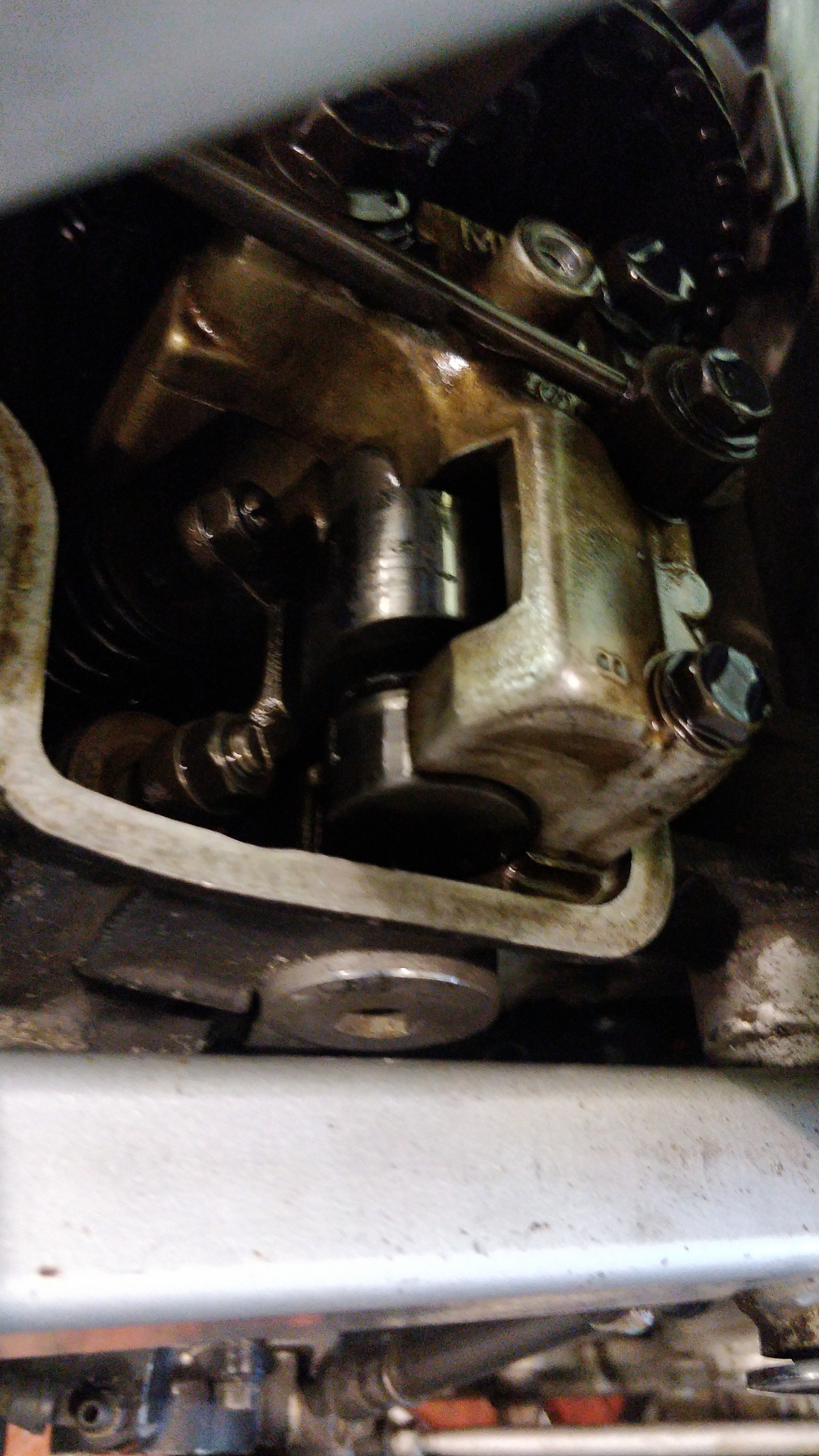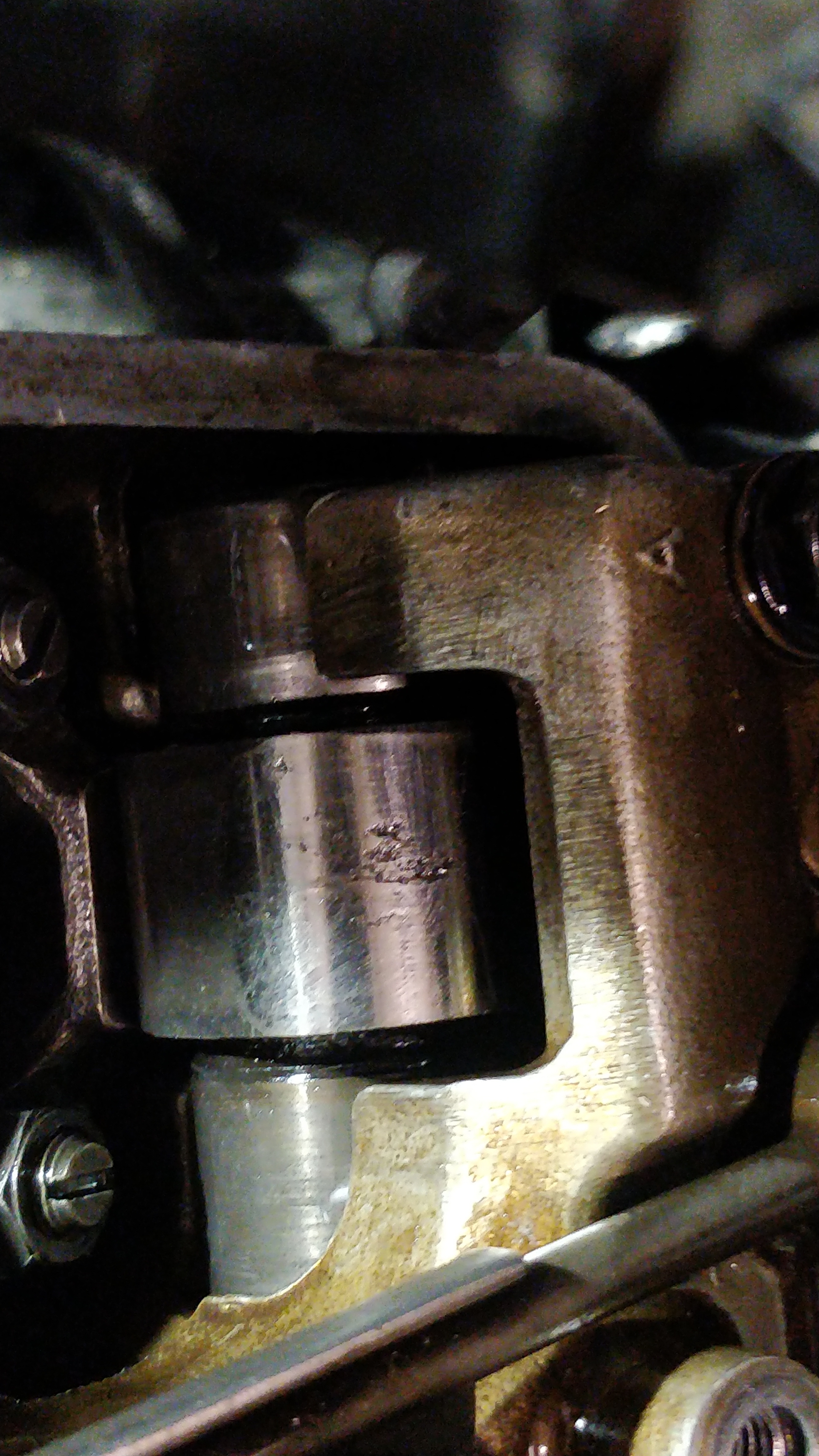 I've also noticed an unconnected tube between the top of the rear carbs, should this be connected?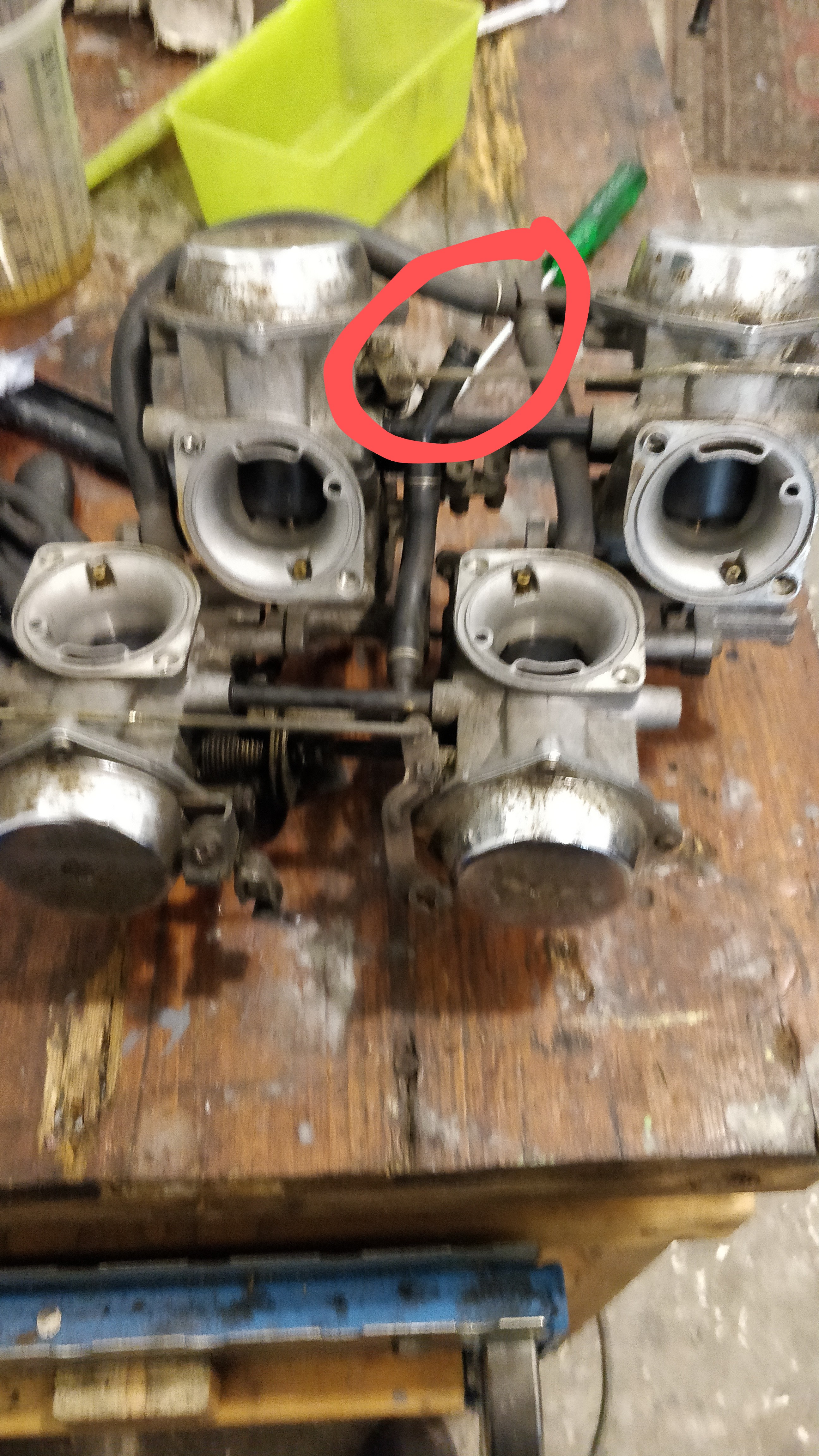 So, do you guys have any idea what could cause this problem and point me to where I should look next?
Thanks in advance!