Been a real ruff winter out here in the states and been busy with others project like losing 100 feet of fencing in our last storm, but as for this headlight conversion for my VF1000R is now complete.
It was all made possible from parts over on the Europe side and an extra thank you to Bif who help me with the last pieces of the puzzle. He is a wonderful person to help a brother out, many thanks my friend.
So lets get to it and on with the photos. Most have seen this before but for me it's the 1st time I seen it on my bike.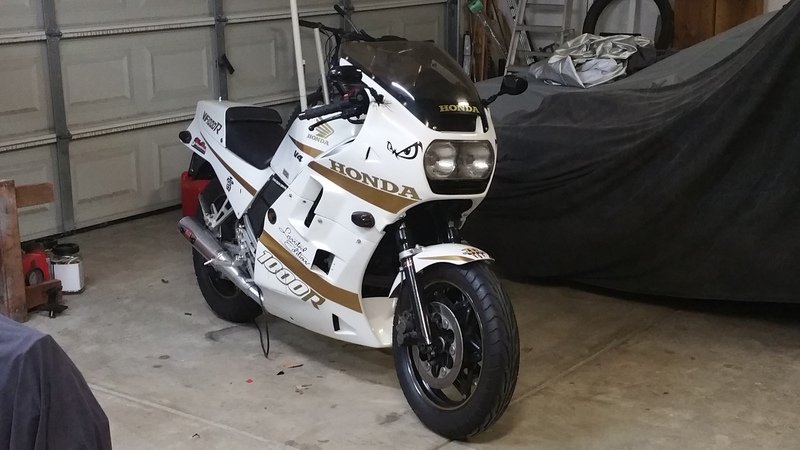 The photos are not that great since it was taken off my phone, but once the weather cheers up down here I will take it to work and take much better pictures in the warehouse with a better camera.
As far as the brightness I am very please how the new headlight harness install came out, although I used high watt bulbs I might of over done it a bit. :o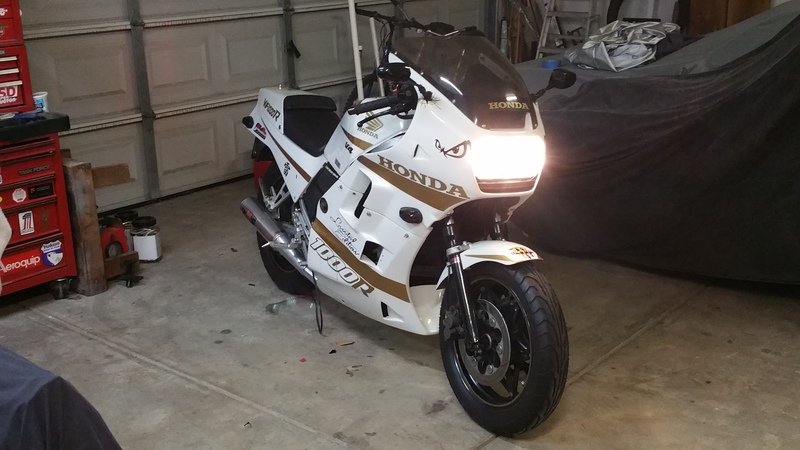 And to think that is the low beam. 8)
Still working on the video on the headlight wiring harness with relay install, but in the process of editing and as soon as I'm done I will push it out.