After looking at various options to improve the front end of our current project BolDor,the bullet was bitten and the budget blown on some trick internals from Racetech in the US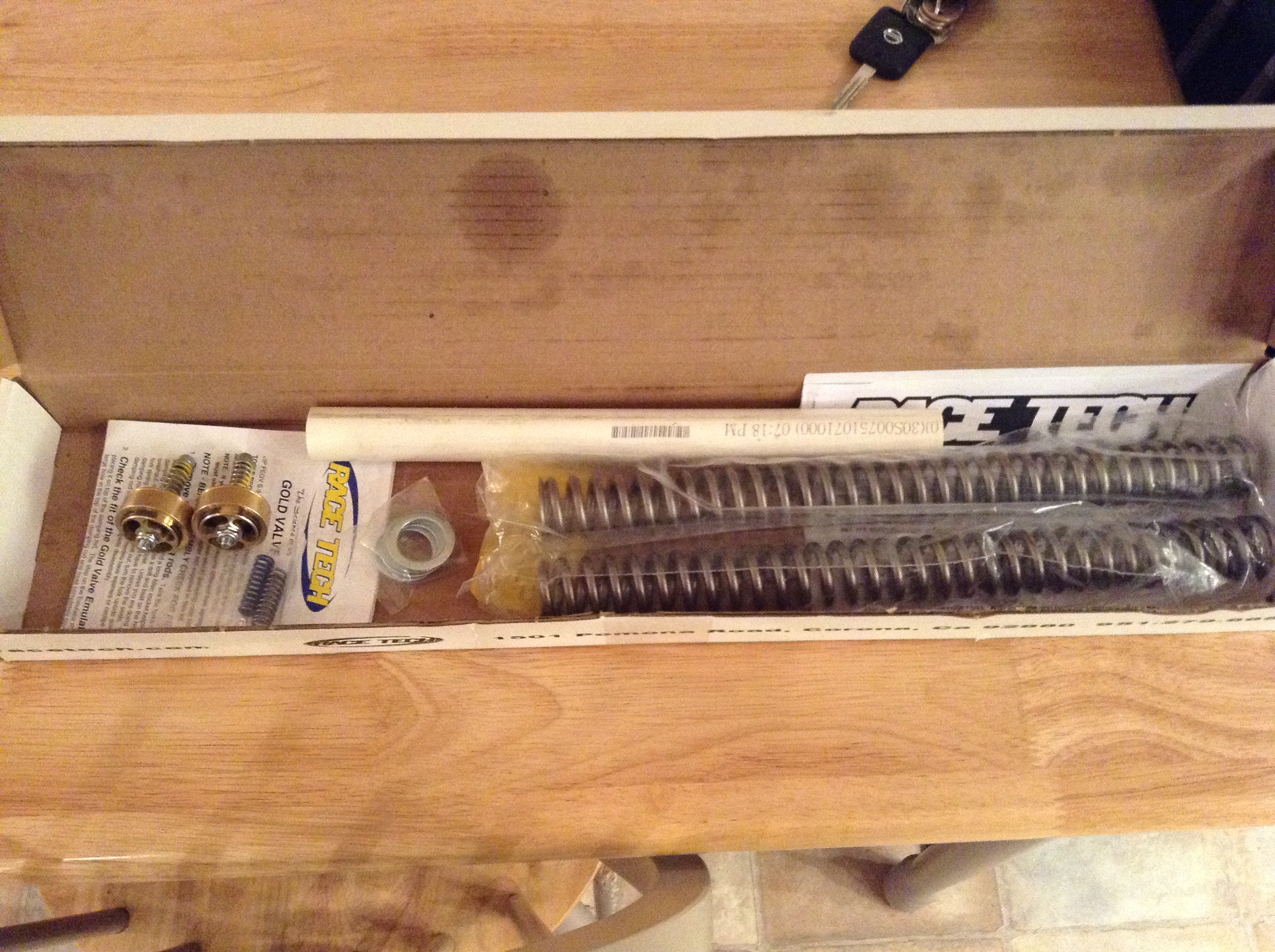 A set of gold valve emulators and 1kg/mm linear springs to suit my weight.
All that's needed now is for my stantions to come back from the chrome platers and for me to remove the anti dive from the left damping tube and the adjustable rebound components from the right.
Full instructions specific to the VF are included so I don't see any major issues with fitting,
only time will tell if it's money well spent or not.
New bushes and seals are also being fitted so I expect to see at least some improvement
Regards Bif