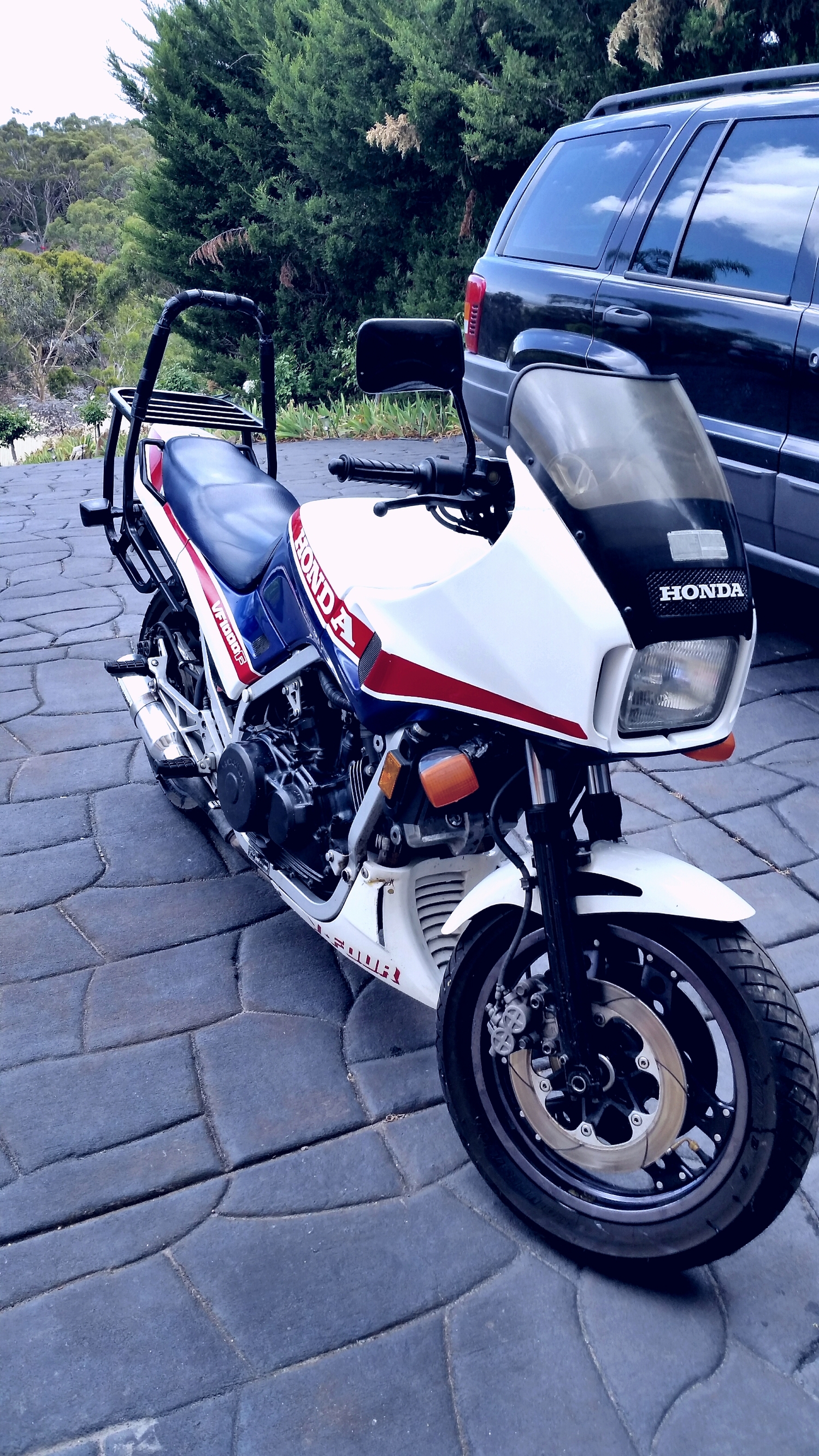 More photos please

Welcome BazPitt!
Liking that colour scheme.
+1 for more pics!
What is the set-up of the back rest and back rack. I would like to add the same to mine.
Tim
Looks like the Ventura system to me. Sold them for years. The bag slides over the loop and can sit on the seat or the rack. Or you can zip a mating bag to it too. They are pretty slick.