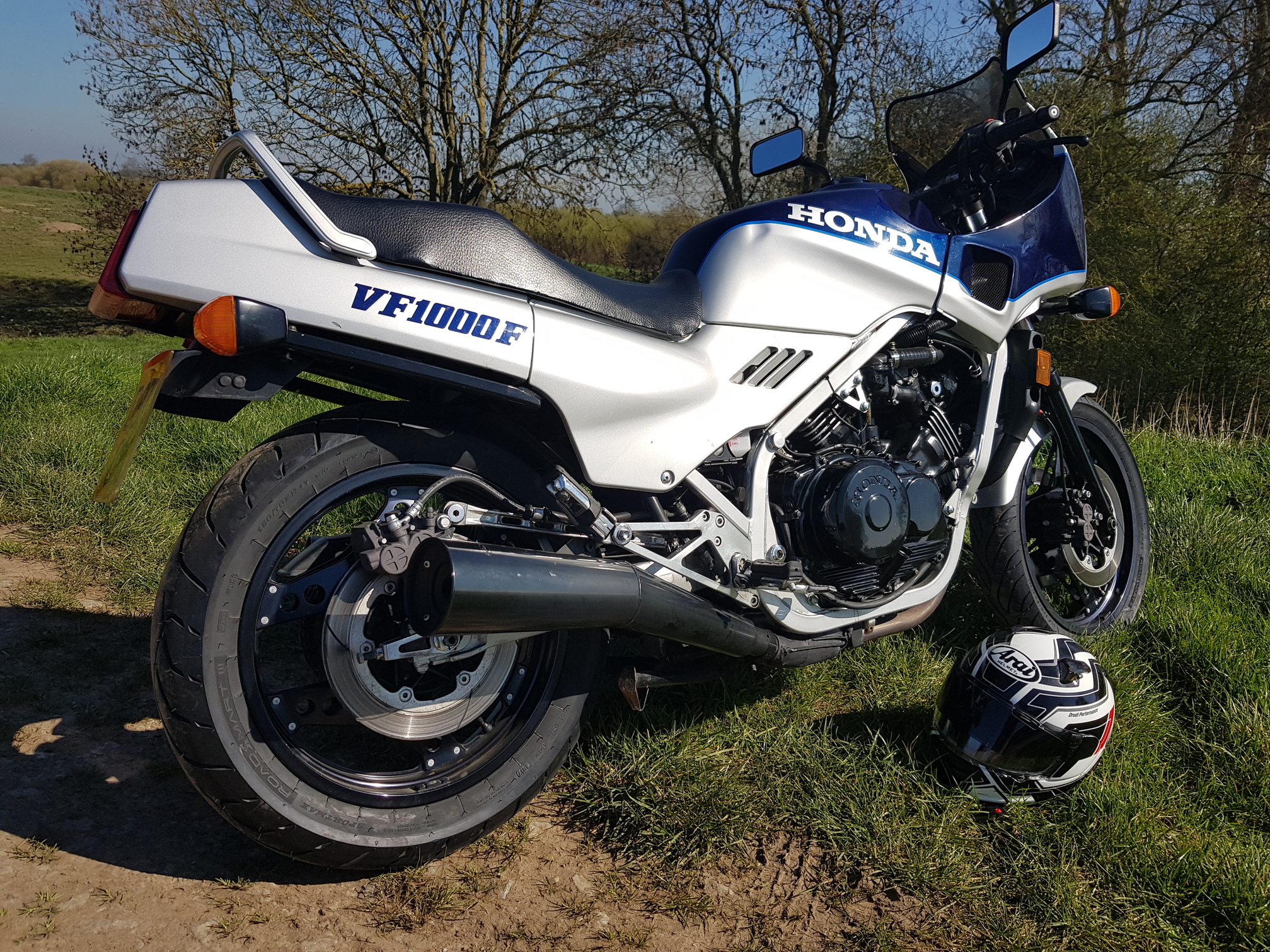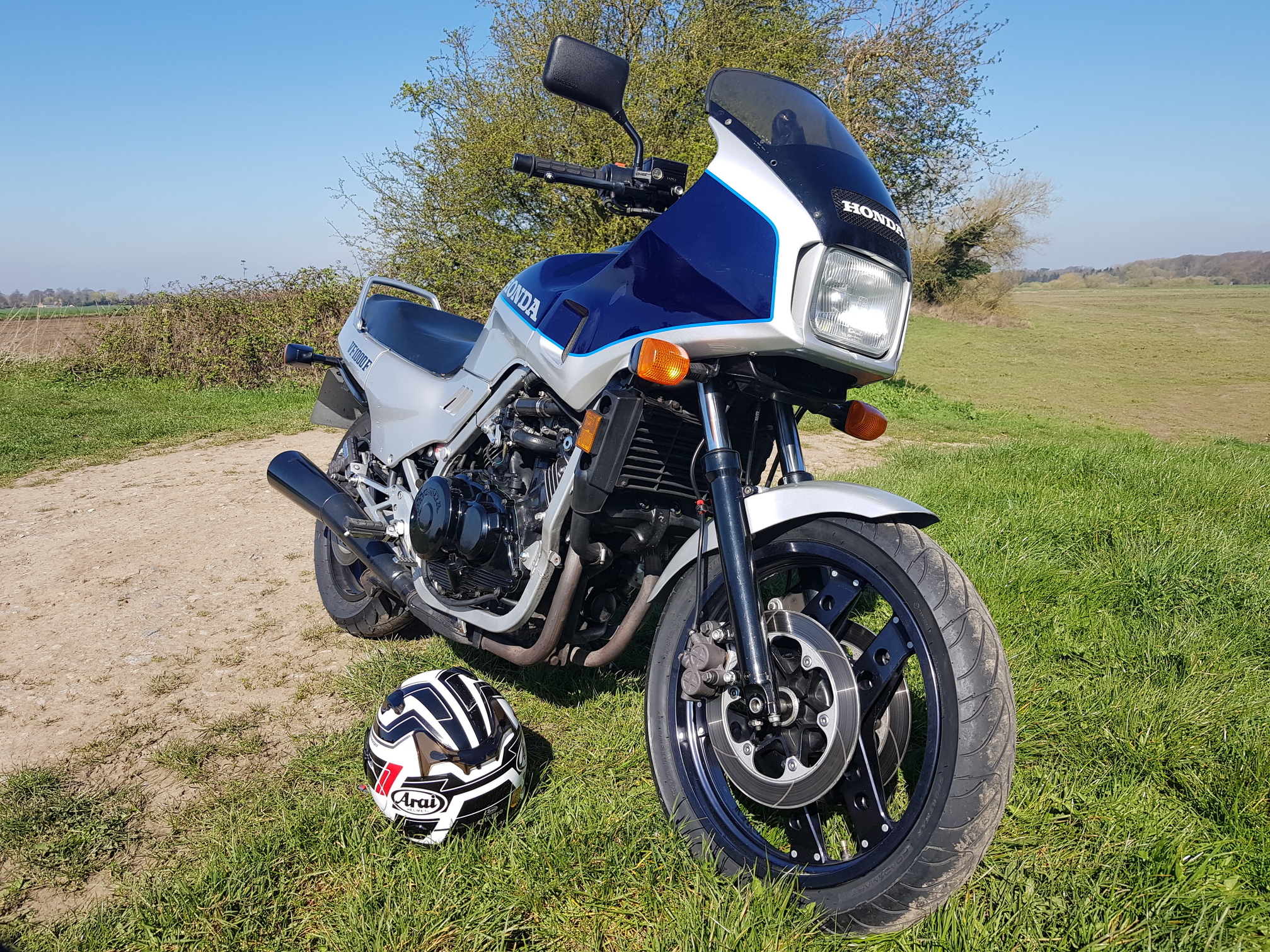 Shakedown runaround North Yorkshire today. Pete these Dunlop Roadsmart 3's are awsome!
looking good andy, im hoping to have a vf up and running in the next couple of weeks, it'll probably be raining by then
Great photo's and she's looking great!
Hi there . I was wondering if someone could help me please . I have just bought an 84 vf1000f and wish to change the pipes from stock to the Yoshimura pipes. I have found a vf750f (either 84 or 85 ) with the pipes on and I was wondering wether they would fit on my 1000? Any information is greatly appreciated . Many thanks
Welcome James,the pipes on the 750 are a straight swap for the 1000fe so you have no problems there.
I have a set of yoshi's on my R nice note without being too raucous
Regards Bif
Hi Bif,
That's great news . Thanks very much for your help . I have found a lady in Oregon who is willing to do a swap plus some cash for my stock pipes . How much do you think is a fair amount to offer her for the yoshis.
Many thanks
James
If your stock pipes are in good condition,I wouldn't be looking at more than $100 to swap.The yoshi's have a painted finish on the link pipe section and need regular touching up so you may have some painting as well as polishing to do
Regards Bif
Thanks bif . Very helpful