Here's a pic of max, my 84 VF1000F interceptor
---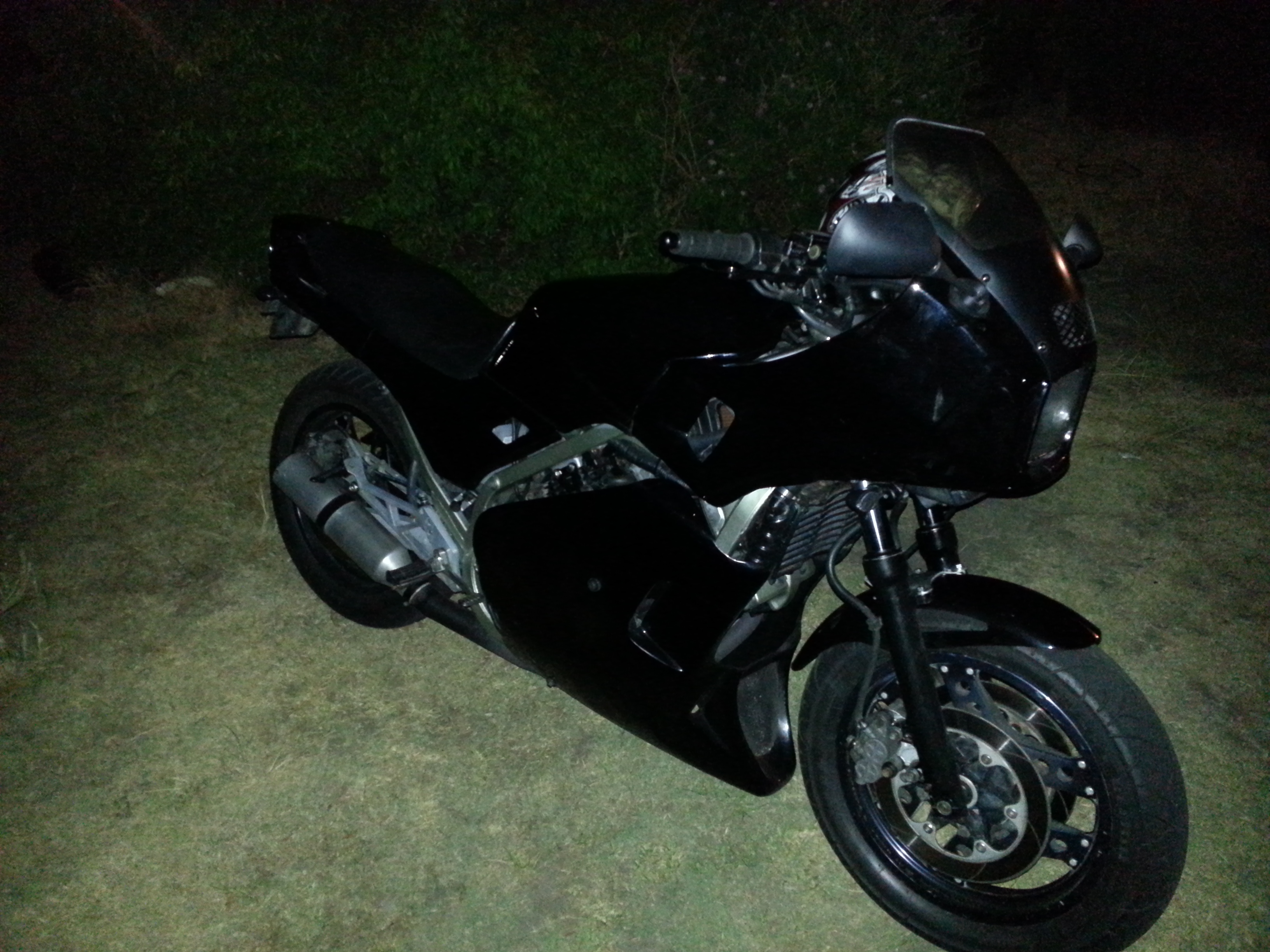 hi shifty, welcome in, nice looking vf, i like how you've got the wing mirrors mounted on the fairing, have you any idea what bike they came from and do they give good rear view from that position
Is that an aftermarket lower fairing just above the belly pan?
Do you have any daylight pics? Looks like a nice bike.
Tony
Hi, thanks for the compliments but I can't take any credit for the bike, I've only had it a month and bought it as is, the previous owner fitted mini smoke indicators fake carbon fibre dash added the wing mirrors which are a great addition heaps easier to see behind me than the gpz600 I used to ride. Also has led number plate light custom rear mudflap custom pillion seat cover and different rear pegs oury grips and custom exhaust. The lower fairing is aftermarket with the belly pan completely removed.
Max2
---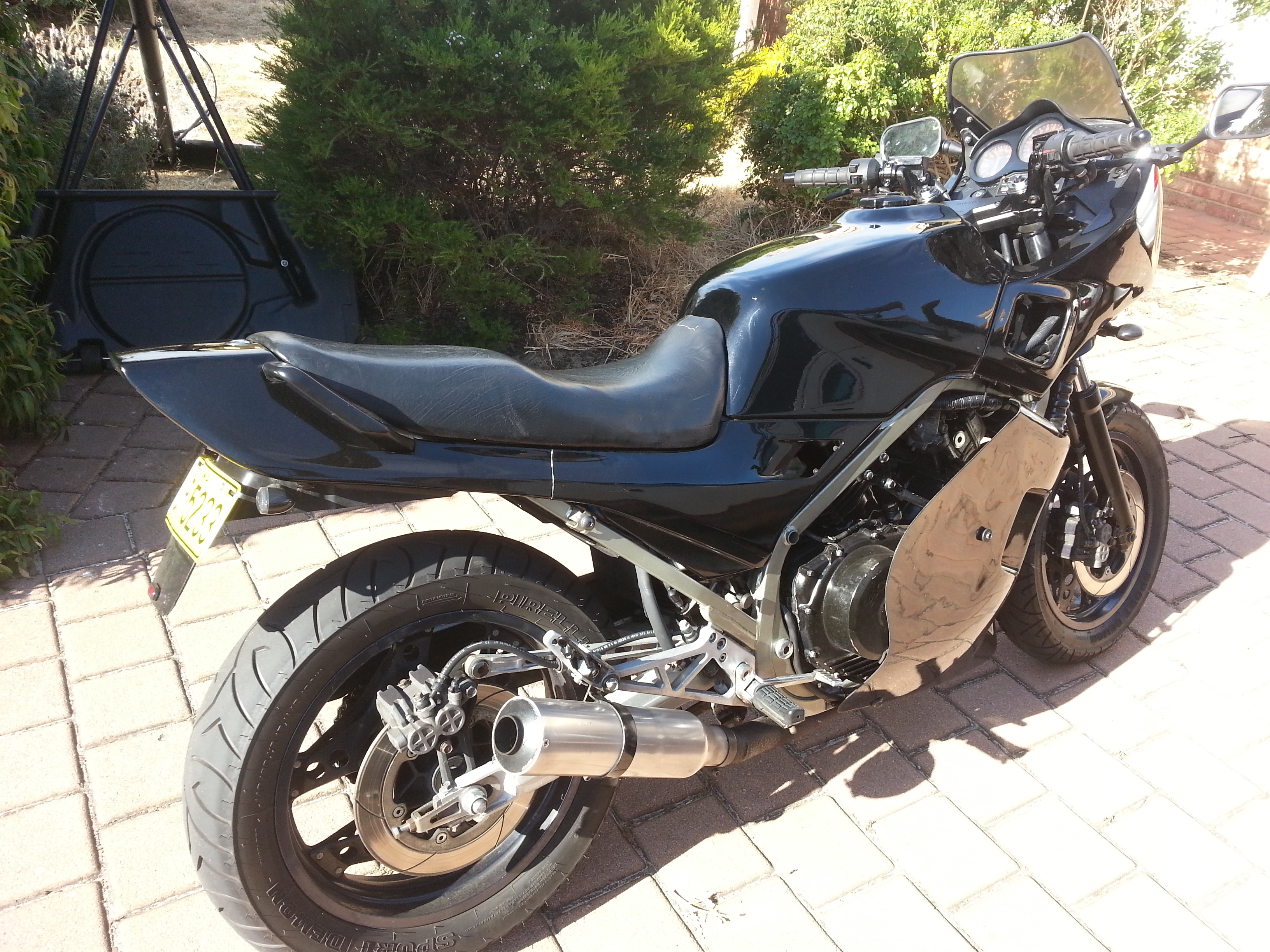 Nice and shiny but where are the mesh panels in the fairing and side covers?
Weren't there when I bought it and I think it looks better without mesh
If you like it, go for it. I personally think it would look better with the panels in place or even some chrome mesh from Supercheep which is going on the 'HO' when she is repainted and back together, i am doing chrome mesh so i will have 2 sets of mesh panels for spares.
If you want a set i could throw them in the gear rack box?
Cheers.
What panels are missing, I thought it was complete minus belly pan when I bought it :-(… I'll see how the mesh turns out on HO n might add it… most of the time I ride it sans fairing but the fairing has mesh in the front cowl but not in the side scoops
Hi Shifty,
There is 4 panels all up, 1 in each side cover and each side of the fairing.
See pictures of the 'HO' below for examples.
This is the rack i can send to you with hardware.
I will take close up pictures for a better look at mounting if you want it.
Cheers.
P.S. the last photo is of the 'HO' a bit battered after hitting the cow but it gives a good close up.
---