Hello From Melbourne Australia found a nice barn find VF1000F 84 with 40,000 k last time it started was 1989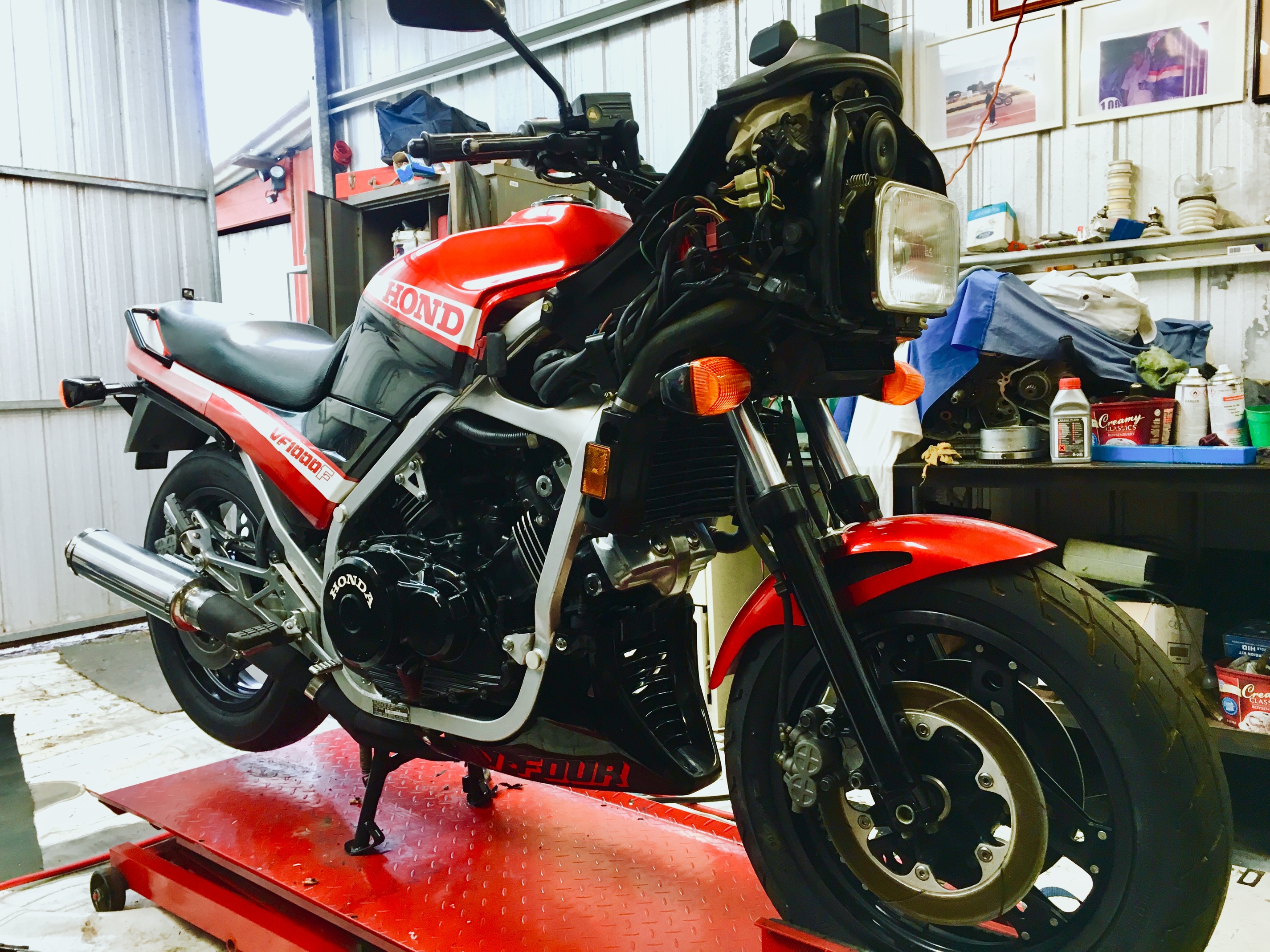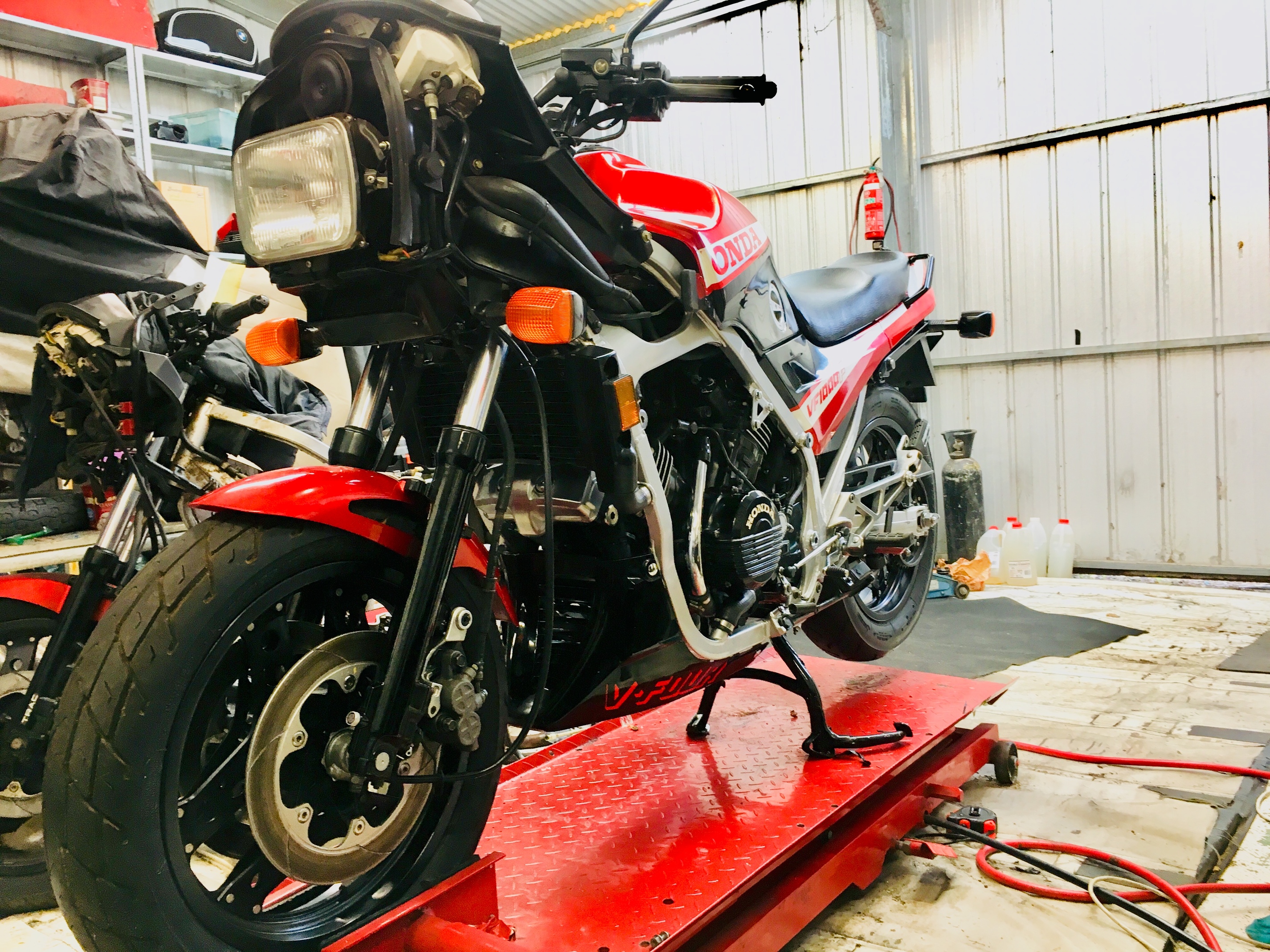 Really looks nice- good find for sure!
Walter
Wow, nice.
Nice pipes too.
Best colour scheme, an' all.
Hi Chico, great looking VF, good score. What brand is the pipe?
It's a laser exhaust it was rusted out so we made a nw one
Hi Chico, very nice find, looks like new, great colours too, cheers from Mansfield vic