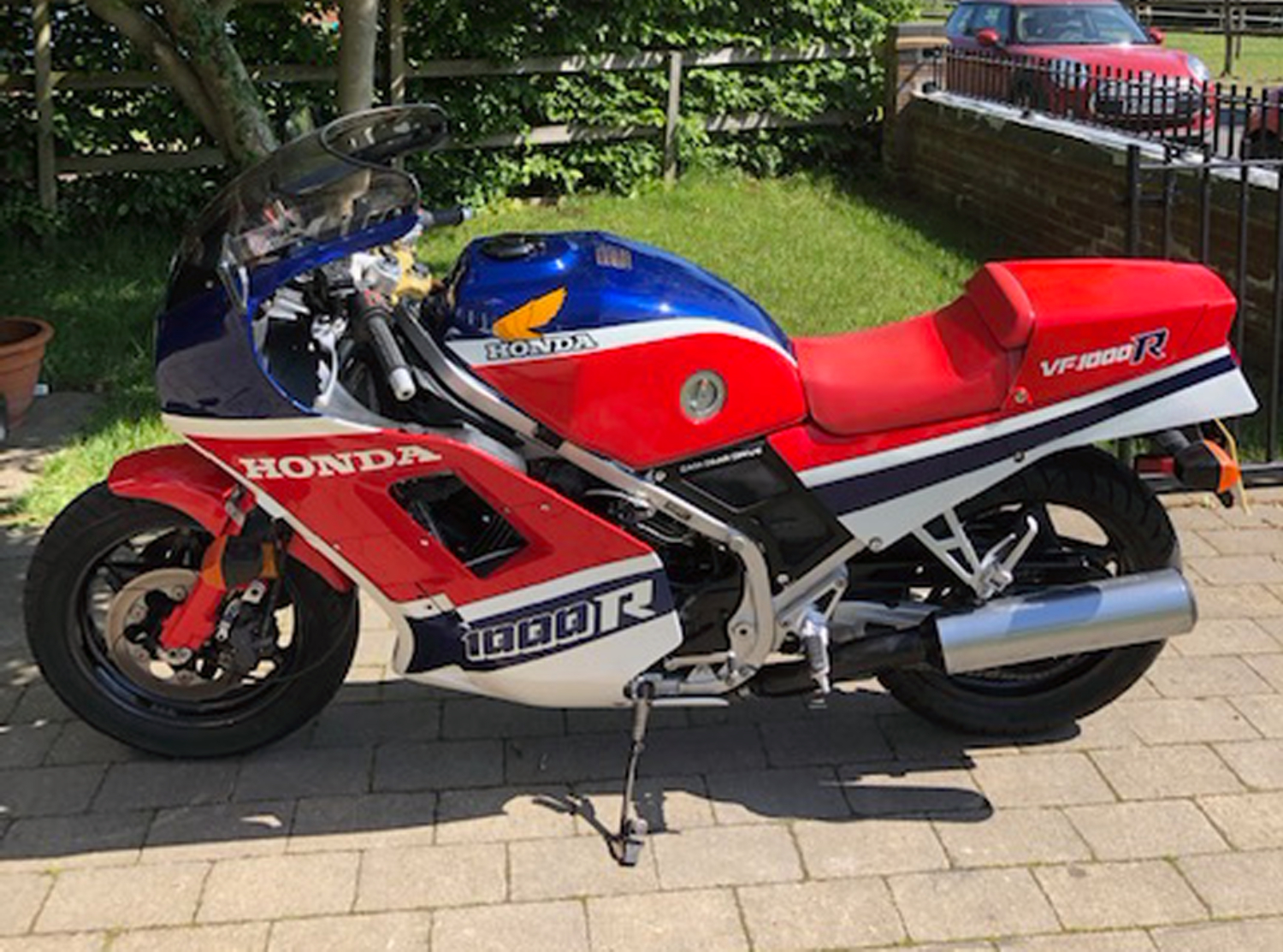 100% standard apart from a USB port!
Hi phil, welcome to the forum, that's a cracking looking 86 RF, have you owned it long ?
3 days now! Its a US model manufactured Oct-85, 13000 miles I'm the third owner.
looking to find an appropriate Reg plate number for it.
Phil,
I really should read the tiles on posts more closely,
I'm not really sure how these things work, but if the bike is kept in the uk wouldn't you have to re register it with dvla, then they find you the correct age related plate/ reg number ?
Yes that's correct I have the export paperwork and my brother will sort out the DVLA bit I assume its going to be on a C plate for 1985. Looked at a few personalised ones for example B18 VFR (Big VFR) but can't really justify the cost.
Phil
Dont forget that the registrations ran from 1st August until 31st July so 1985 can be B or C reg
Agreed, I'm not sure how DVLC decide, I have to get a build date from the Vintage Japanese Motorcycle Club, although the dataplate is stamped Oct-85 (US bikes helpfully have the date of manufacture on them). I assume that is what DVLC will use.
Phil