Hooked up a battery, added some fuel and she started (bit rough) Had sat for 17yrs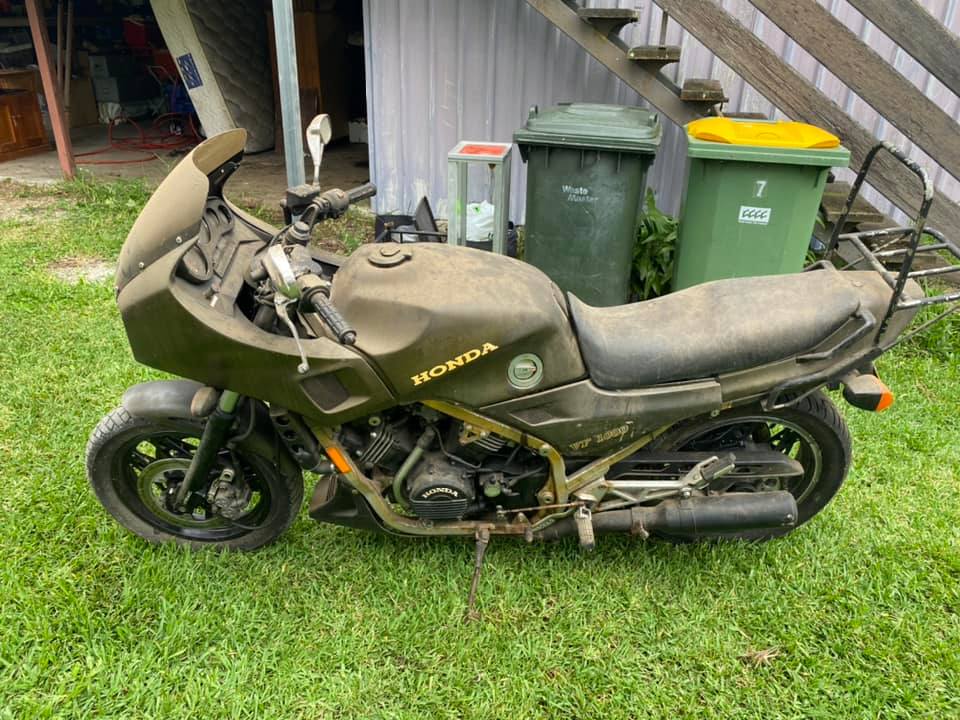 Well it is a Honda,your off to a good start.
It's going to take a bit of time and effort but it will be worth it.
Keep us posted on your progress
Bif
Wow Veop,
interesting, someone thought they would go Army green with a VF? Glad it ran for you. As BIF said you may have a bit of a journey till you get it reliably running on the road, hope it's not too frustrating.
Looks like you might be in Oztraya somewhere?
I spoke to the original owner, This is how it came from the factory apparently.