Gold, to be exact!
New chain and sprockets for the Battleship.
Decided to try out a 16t front sprocket.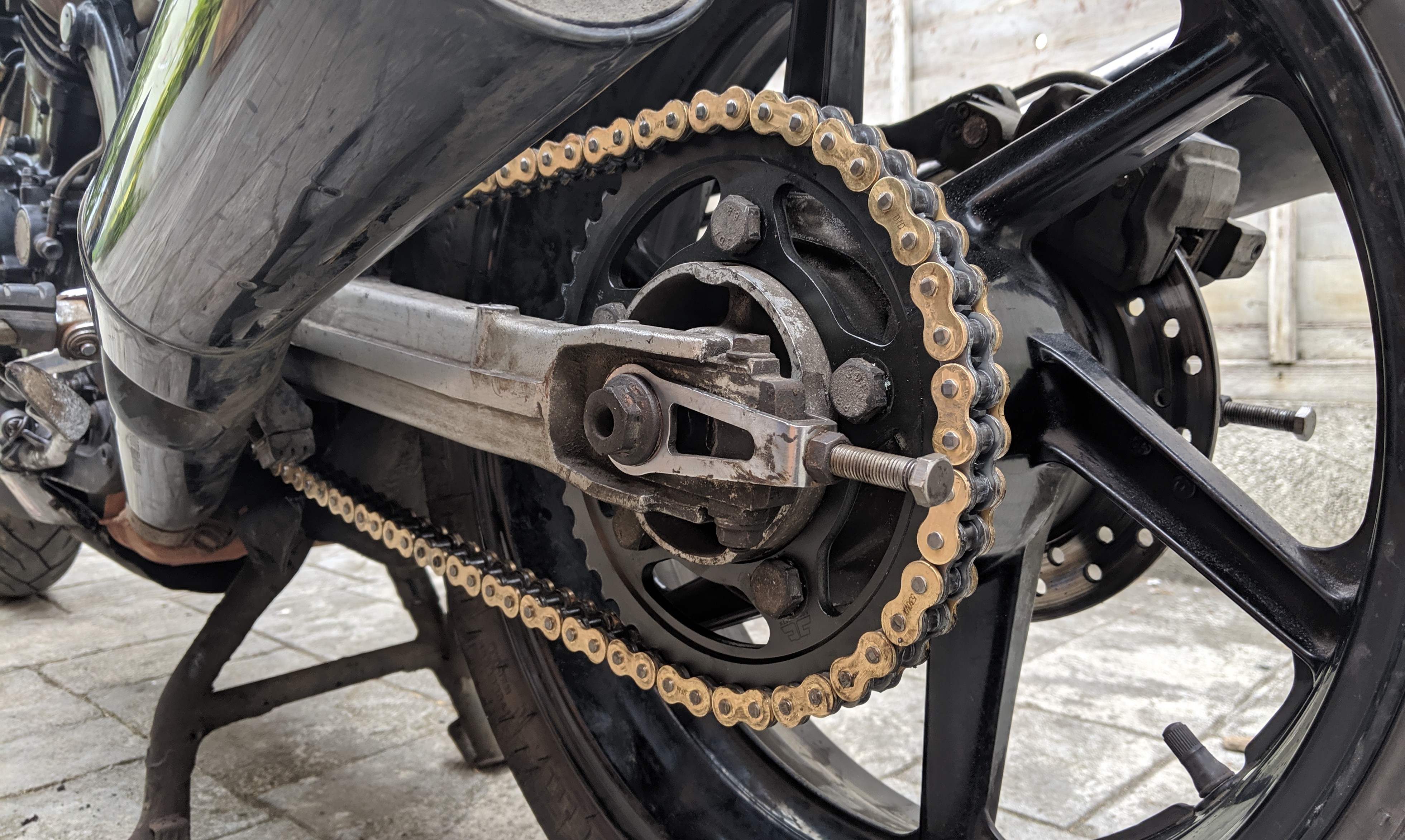 The 16t sprocket is a bit of a revelation!
Apart from cruising speeds being about 500rpm higher than before, it feels like it's found 5bhp more somewhere!
100kph in top gear is now elevated to just beyond a fluffy fueling area on my bike between 4 and 5k, so that's a benefit. Although, the 120kph area now seems to have fallen into a groove slightly above that.
On the motorway this morning, I found that while maintaining what felt like the 120kph spot, I was actually a little above it. Probably close to true 120, given speedo under-read nature.
All in all, a good shout for 12 yoyos!
The DID Gold X-Ring chain at 112 links was only just long enough.
Most references I saw said a 110 link chain, and even with the smaller front sprocket, it would not have fit. I'm glad I held the two chains up before taking a link of the new one!
Also, the wheel base is now a good 15m shorter than it was, so again giving it a slightly more agile feel.
I might even look at pulling the forks through 10mm.
A