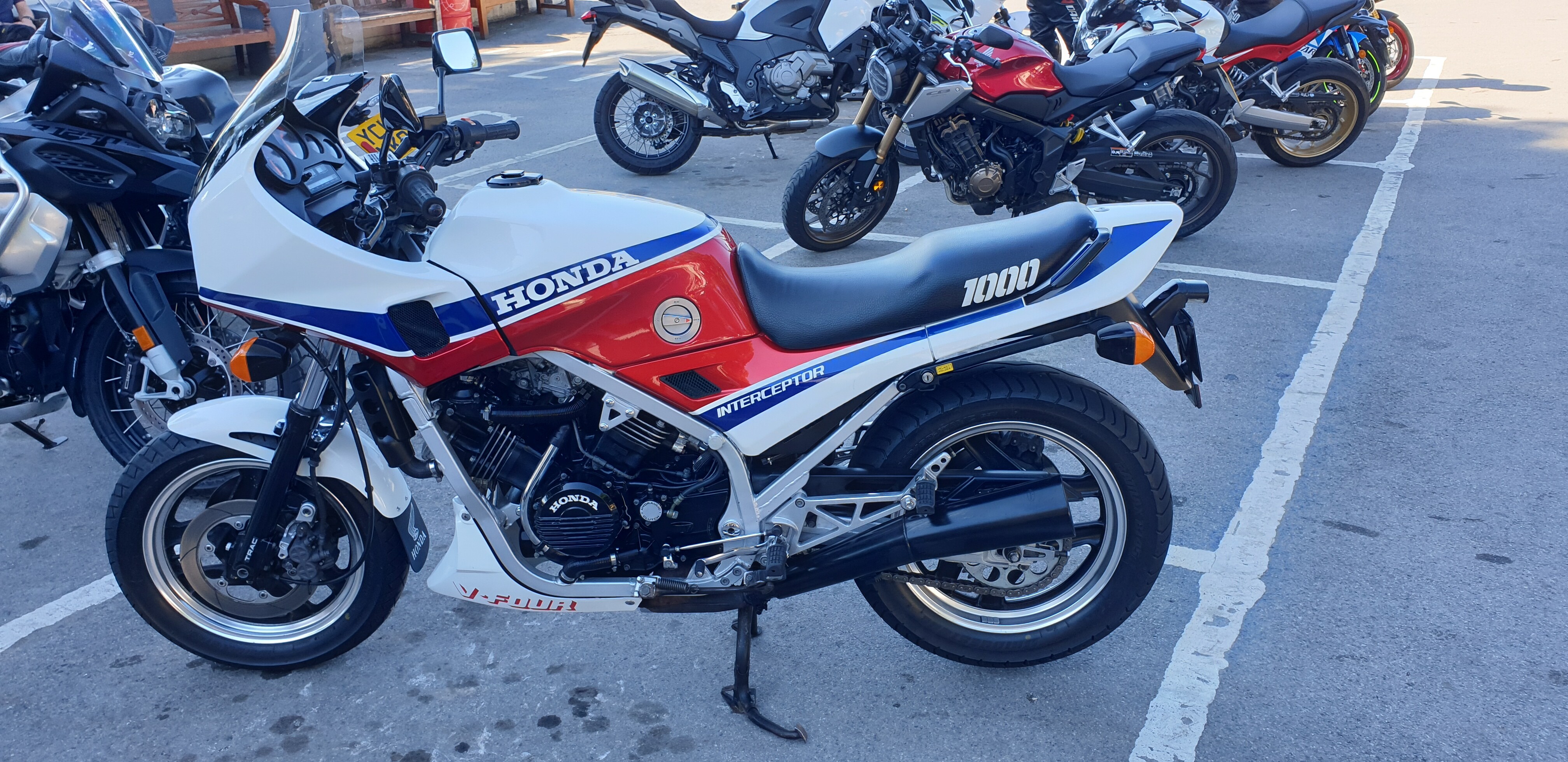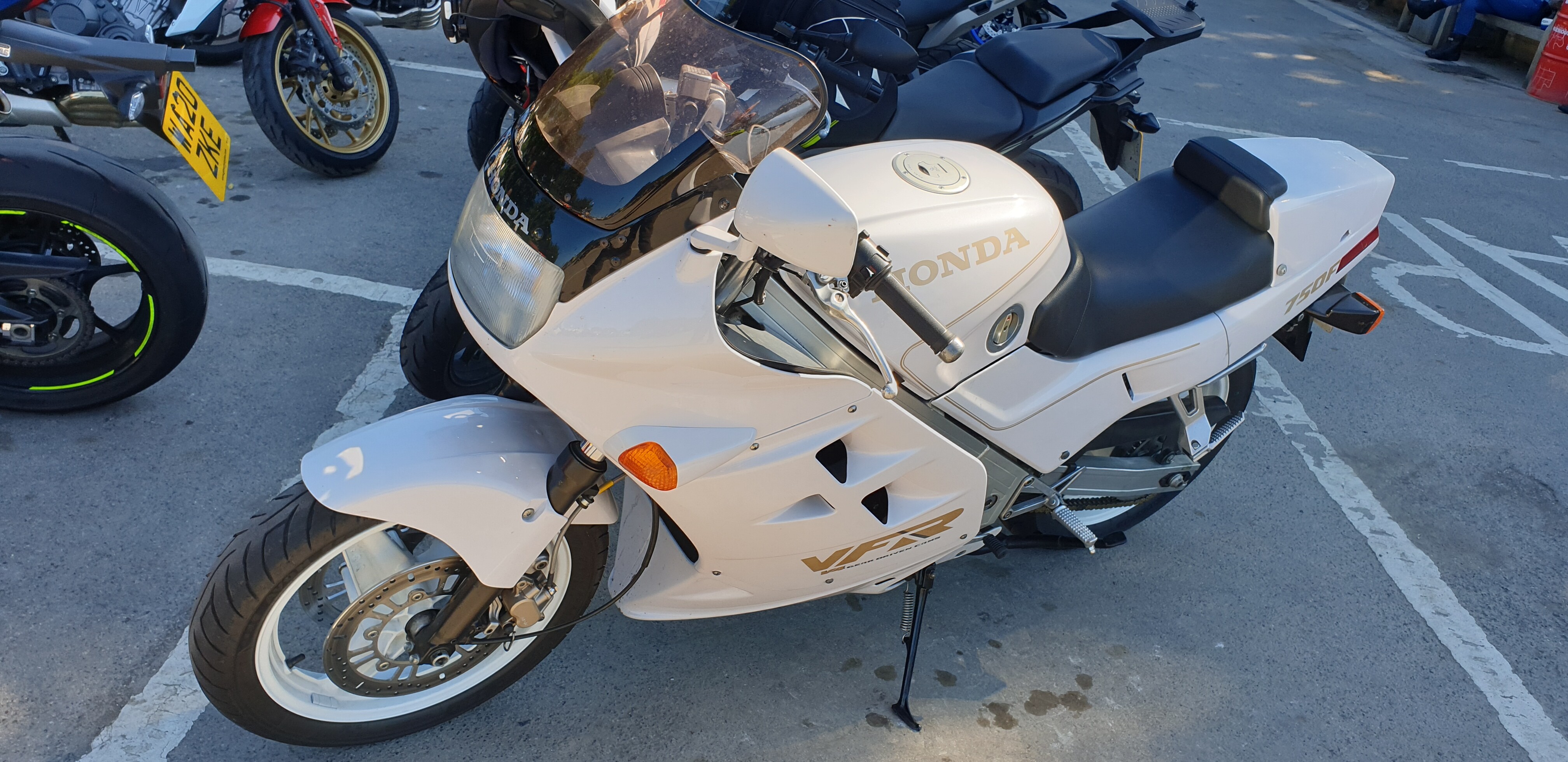 The second one is mine😁
Both looking well

What measures are in place for covid at Squires?
Usual precautions, one way system to order then table service no problem.
Didn't you hunt them down and find out who owns such a lovely bike?
Or does it belong to our mutual friend?
I love the big VF in those colours,did you get a chance to talk with the owner?
Yes I had a chat with him. He's only had it 2 weeks, off ebay. Its a US model that went to Holland then over here. The photo doesn't do it justice as it was in the shade but it is mint and absolutely gorgeous. Told him about vfoc trip to Scotland!
U.S. didn't get that scheme, the Blue and Red was reversed and the red wasn't so "candy". Looks like a Canadian model, but maybe it got some Euro bodywork in Holland. In any case, lovely.
Nice VFR too!