I have 84 vf 1000f, any ideas on production numbers?
hi mike,
welcome to the forum, i did see the production numbers for the vf1000fe on a website some where, but i cant for the life of me find them again, from memory i think it was about 2500 fe's registered in the uk, of which there are about 100 left with about 25+ which are taxed.
Hi guys,
you can find the production numbers here: http://www.honda-v4.com/sabmag/framecodes/vf1000f.gif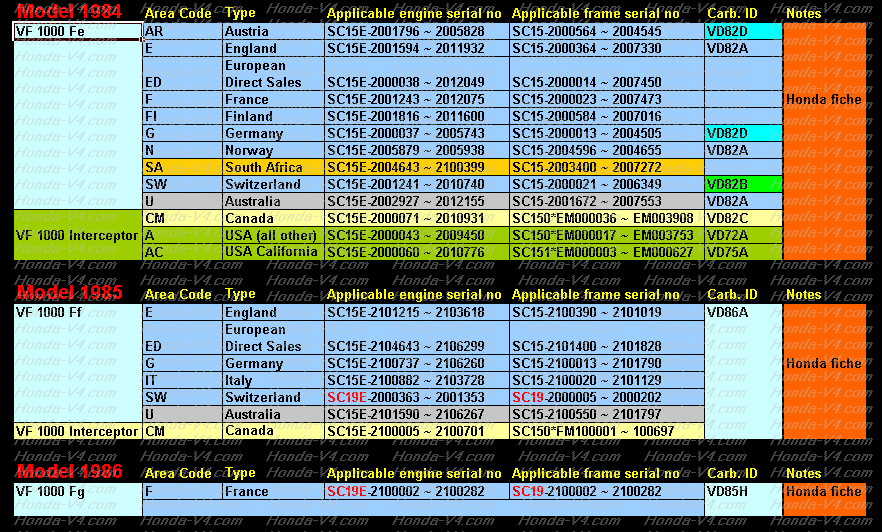 hi fred,
very interesting, i was only 4466 out with my guess, 6966 fe's sold in the uk sounds a much better number, wonder where they all went to :

but more interesting would be, where has all the 3372 spare engines gone, im assuming these would have been over produced for the spares market, and that popular items like cams and rocker arms bearings ect would have been used up fairly rapidly, but what about gear box sprockets, water and oil pumps, engine casings ect… maybe theres a huge stash of forgotten spares at honda uk :o.
more suprising… only 629 ff's produced for the uk market…
interesting stuff fred… i wont sleep tonight ;D