well, where to start, after reading a post in the for sale section of the forum by vfntv, in which he was selling off his last few vf spares i decided i would buy a set of forks and a petrol pump from him, anyway as usual things didn't go to plan and i ended up coming away with a car full of vf stuff including this ff frame and engine.
At that point i had no plans of what i was going to do with it, but i couldn't refuse it at the price, when i got the engine home and had a look round it i was pretty pleased, the cams are in excellent condition, the compression is reading a little low but even across all cylinders, i would say the sump hasn't been off since manufacture, the oil strainer was clean, and no debris in the sump other than a thin layer of sludge.
So the basic plan is to rebuild it, but with FE bodywork, front wheel and swingarm, the rest will be mainly FF stuff.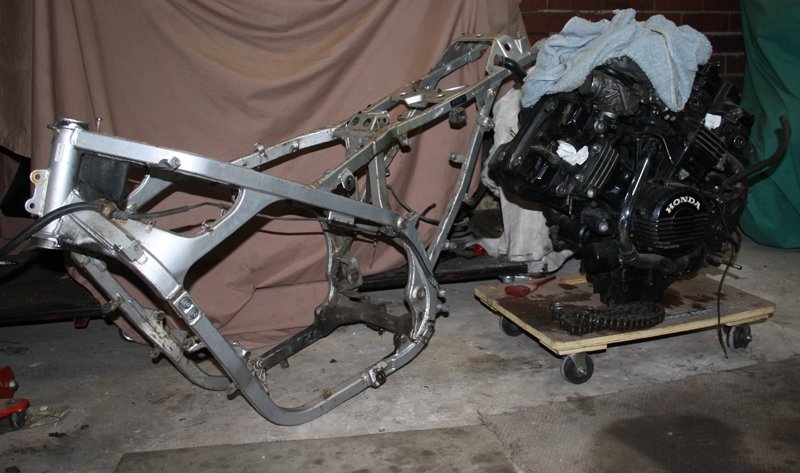 a few bits sprayed up