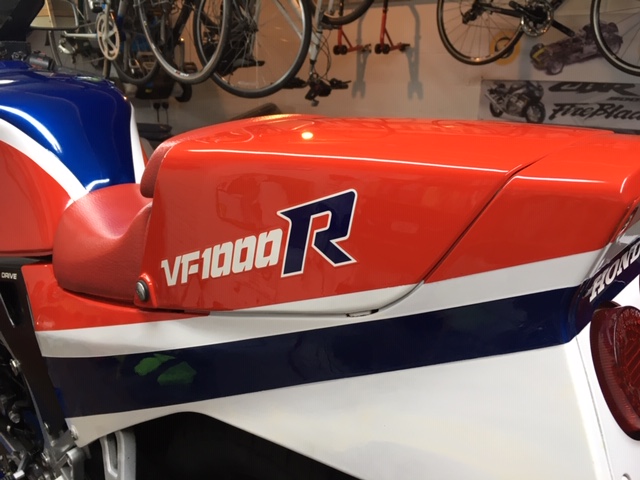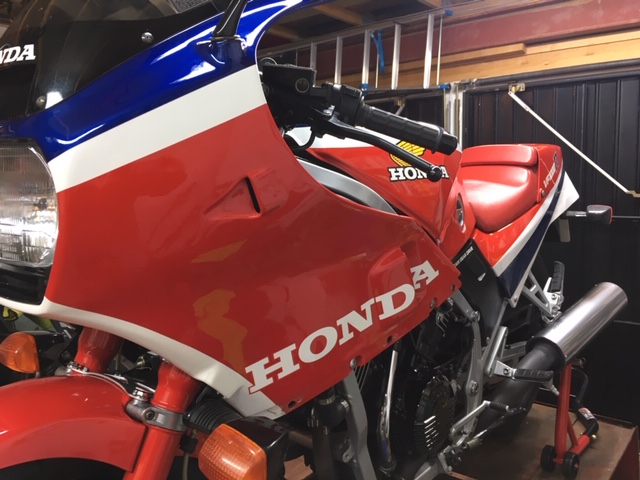 What else to do when its raining but polish the beauty, and drink tea in front of the heater !

very nice, looks superb

Beautiful. A true work of art by Honda.
And much credit to you for keeping it so well.
Wow Ian, beautiful example, I'm jealous- of the bike, but also the rain, seems to be a thing of the past down here in OZ. We only have drought, bushfires, dust storms- and it`s not even summer yet!
Hi speedygp, yep the climate out there doesnt suit me, my daughter lives in Nowra NSW and I visit regularly, thats probably where this vf will end up after I hang up my leathers as my son in law has his eyes on it.
Stay safe in those bush fires.


cheers
Nowra, know it well, and bushfire is my line of business as a superintendent with ACT RFS, and a volunteer firefighter also. Certainly a boom business these days…