Hi. Eny one having this side covers for sale?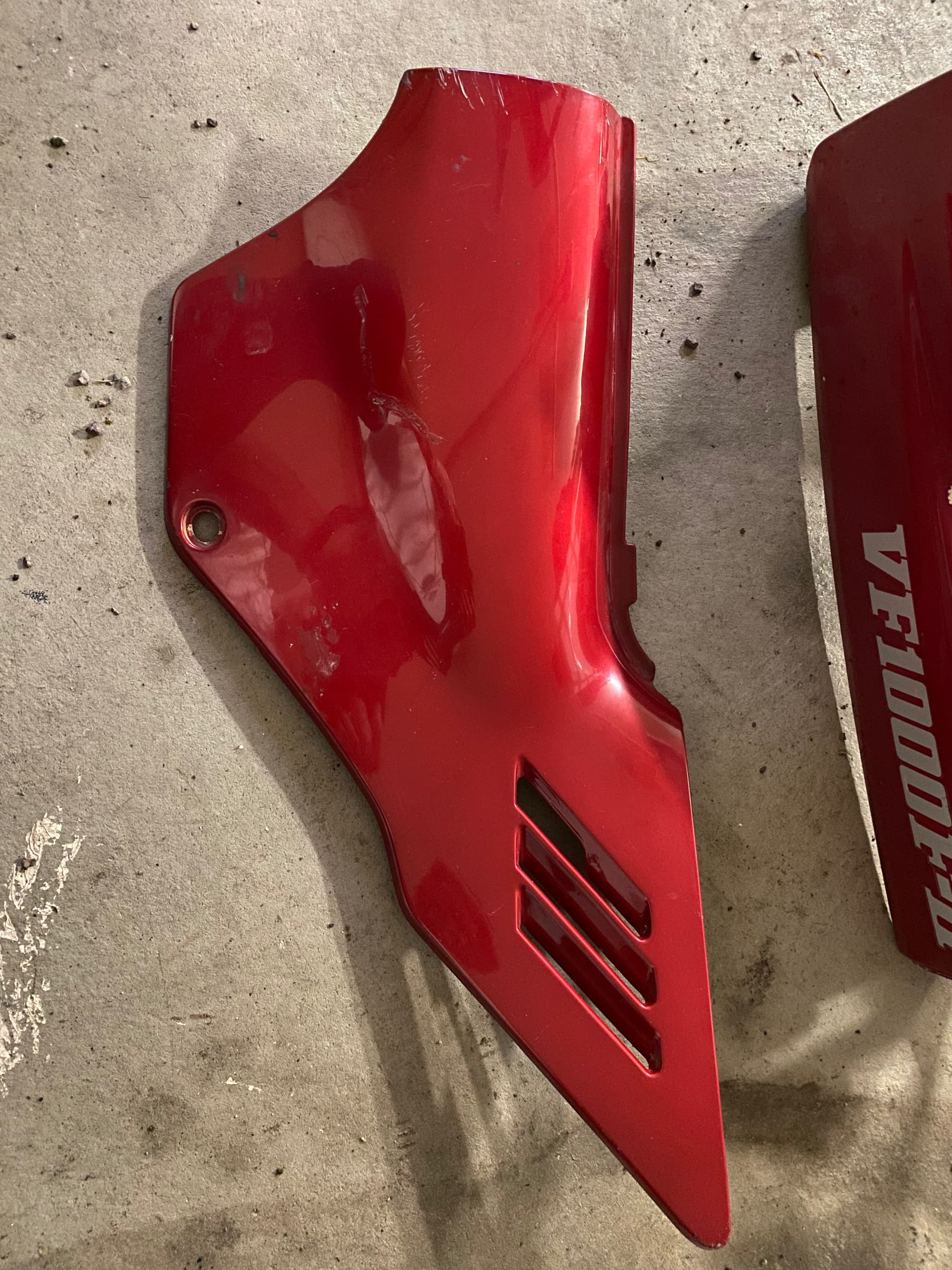 .
And the colour nr for this red colour?
Thx👍
The colour code is R-124C-U,Candy Alamoana Red
I have a couple of these in the store,I will check and take some pics for you
Great



Thx.
What do you want for them?
This is what I have,no major marks or scratches,the rear fixing point on one was cracked and repaired by a previous owner and is holding fine
I'm looking for £45 each plus shipping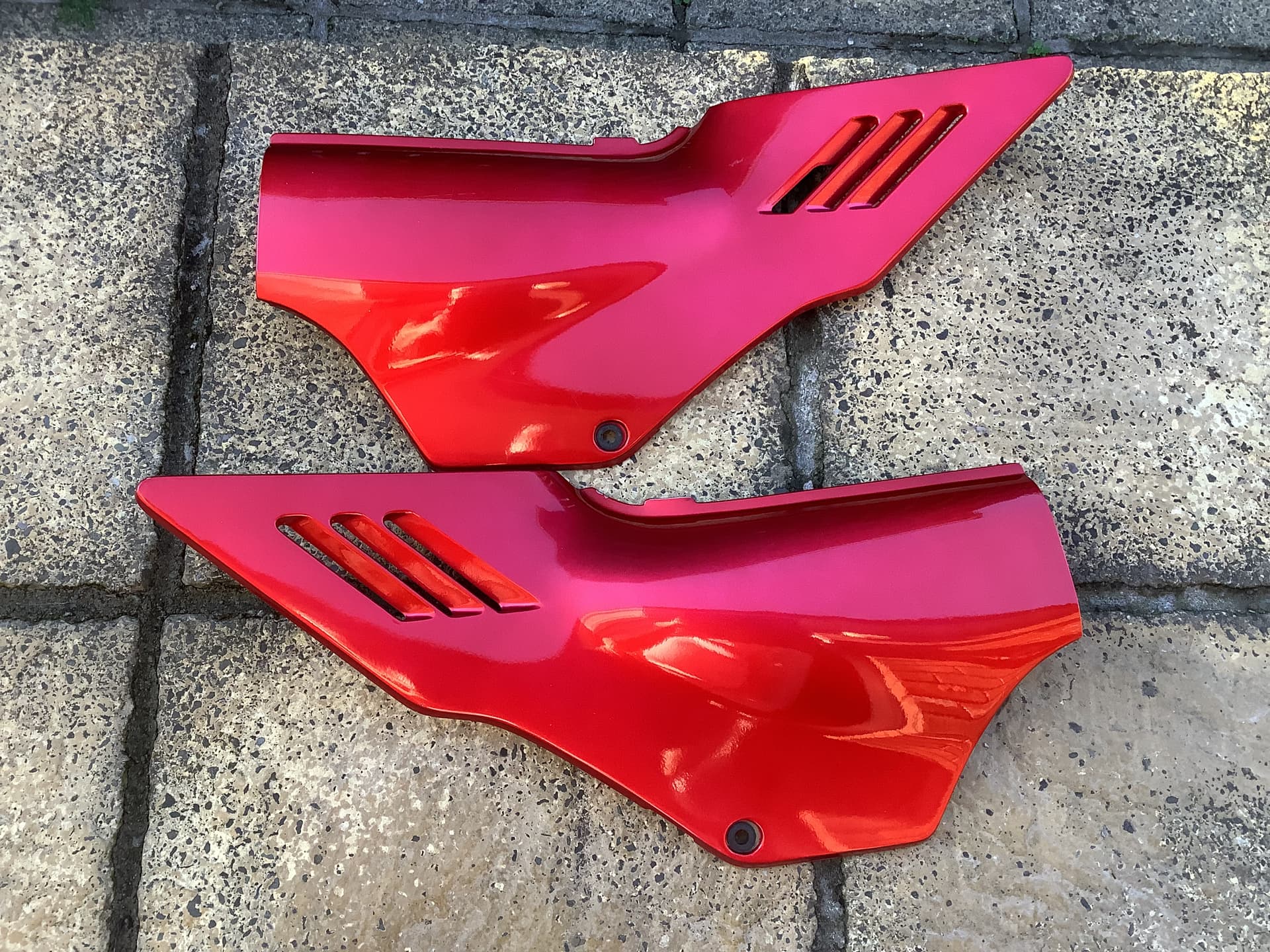 Let me know if you're interested and we can sort the details by pm
Hi. Could you take a picture off the back side to?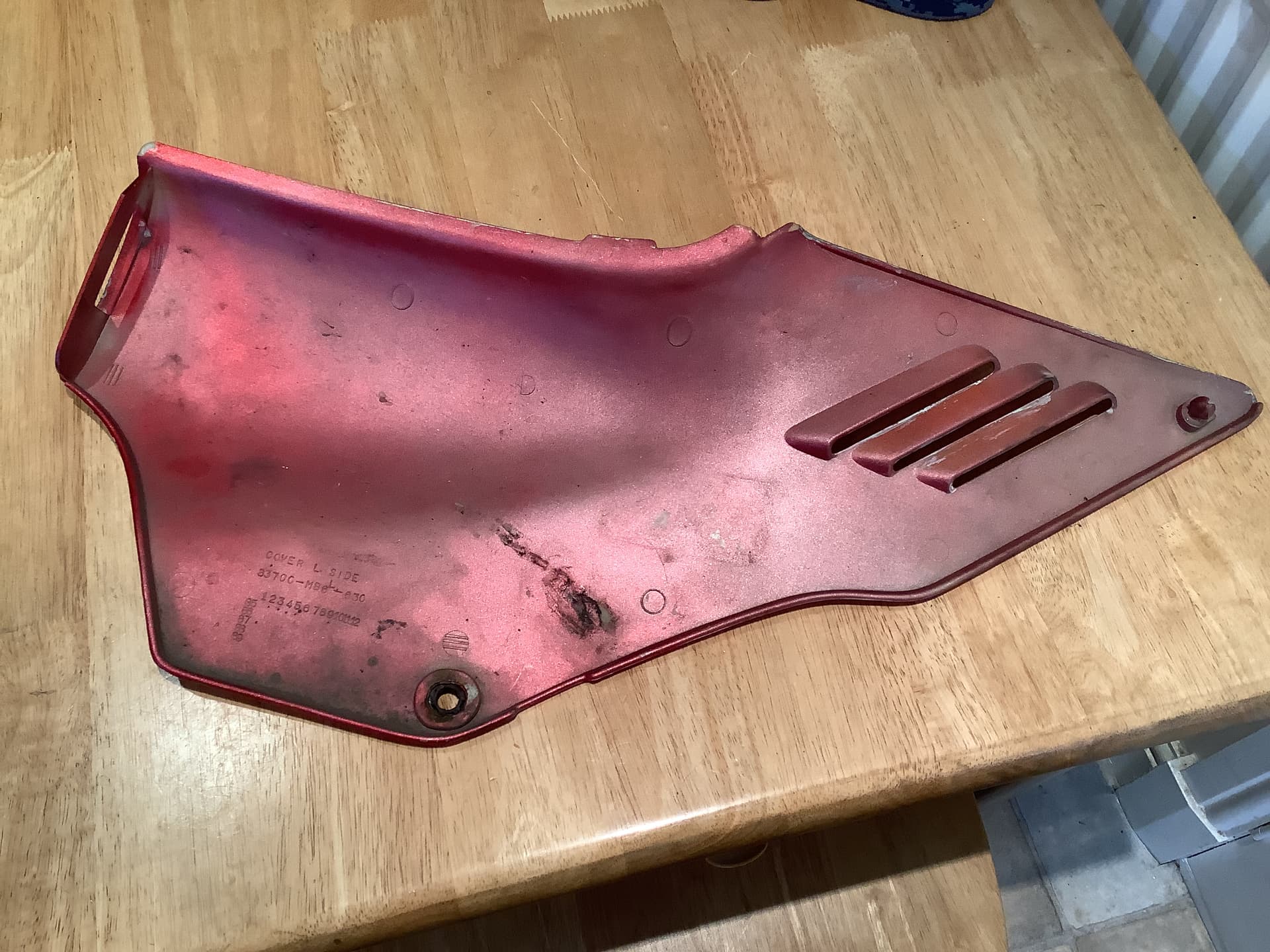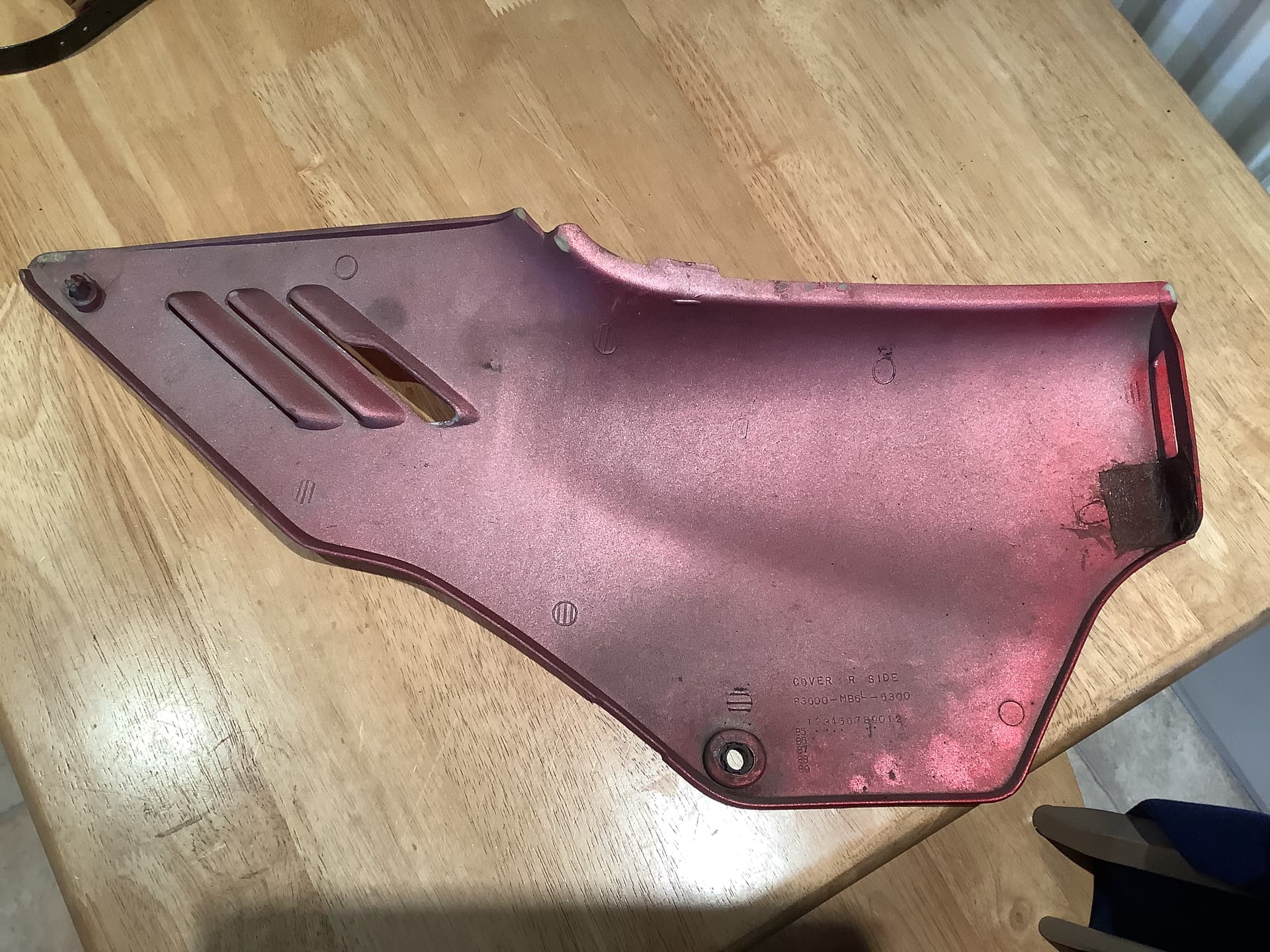 Backside of both
Great. What would Shipping to Norway amount to?
Give me a post code and I will get a quote
Henning Johansen
Lyngveien 8
3118 Tønsberg
Norway
Hi. So 95 total incl shipping ? Thats a deal. Paypal? Thx
No,£105 including shipping and PayPal only as a friend so I don't have charges to pay
Sorry your right 105😳 it is👍 What is your paypal info ? I Will pay you tomorrow.
Hi biff don't suppose you would have a good f2 front cowl in red.rgards Nigel
Let me get them boxed up and I will take payment when they are ready to ship
I will have a couple in the store I will get a look at them and see what condition they are in
Hi Bif if cowls are in decent condition could you post some pics.many thanks
Nigel
Hi Bif how much for which one is best in your opinion pay pal OK message to nigellmann@btinternet.com and I will pay as a friend thank loads
Regard Nigel
Only poor bit on a bike with genuine 21k ex honda road test bike featured in 4 magazines b870poy 5th one in UK
Mobile number 07765895650
Thanks again
Did you get the pics I sent you?
Yes will have which one you think is best paypal friend okay? If you send paypal e mail address including shipping cost to TQ148QJ many thanks Nige