Would anyone know where to get the special tool bit/thingy to remove the clutch plates please
hi john, i'm not sure how readily available the clutch spanner is, i know a few people on here have made there own, here's one i made out of a 32mm socket, with the aid of a angle grinder it took me about 20mins to make.
would be nice to know If they are available, or one from a different bike will fit.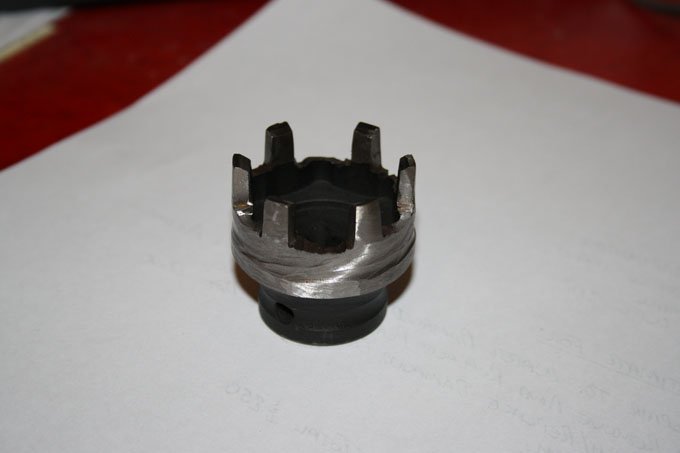 just seen this on ebay, does anyone know if this fits the vf1000
[ebay]261317720277[/ebay]
looks like the right one and made in the UK

just bought it off ebay will let you know if it fits
thanks all JP

Pete, that would look right at home among my collection of home made "special tools"!
They are not hard to make but i cant find mine among the crap in my shed. :-[ :'(
yes tony, a tool kit is not complete without a few home made or improvised tools…
Just a quick thought, make sure it doesn't have oil with friction additives, they will absolutely make a clutch slip even if it is not worn.
Tony
mmmm, took the liberty of ordering one of the clutch nut sockets myself… ive tried it on a spare nut i had and it fits perfectly, and looks like it will fit through the clutch centre ok… i think john will prob be the first person to try it for real, keep us posted if its a fit or not john…
[ebay]261317720277[/ebay]
so to quote myself "a tool kit is not complete without a few home made or improvised tools… :D"
now im thinking its nice to have the right tool for the job

Perfect fit,clutch sorted.bike is now much faster than me so is for sale!!old age etc