Cleaned out the original set of carbs today. One carb in particular was really bad , looks like the dregs of fuel had drained into this carb with rusty watery sludge. The float needle was seized, and someone had tried to remove the pilot jet unsuccessfully, breaking the slot.See pic.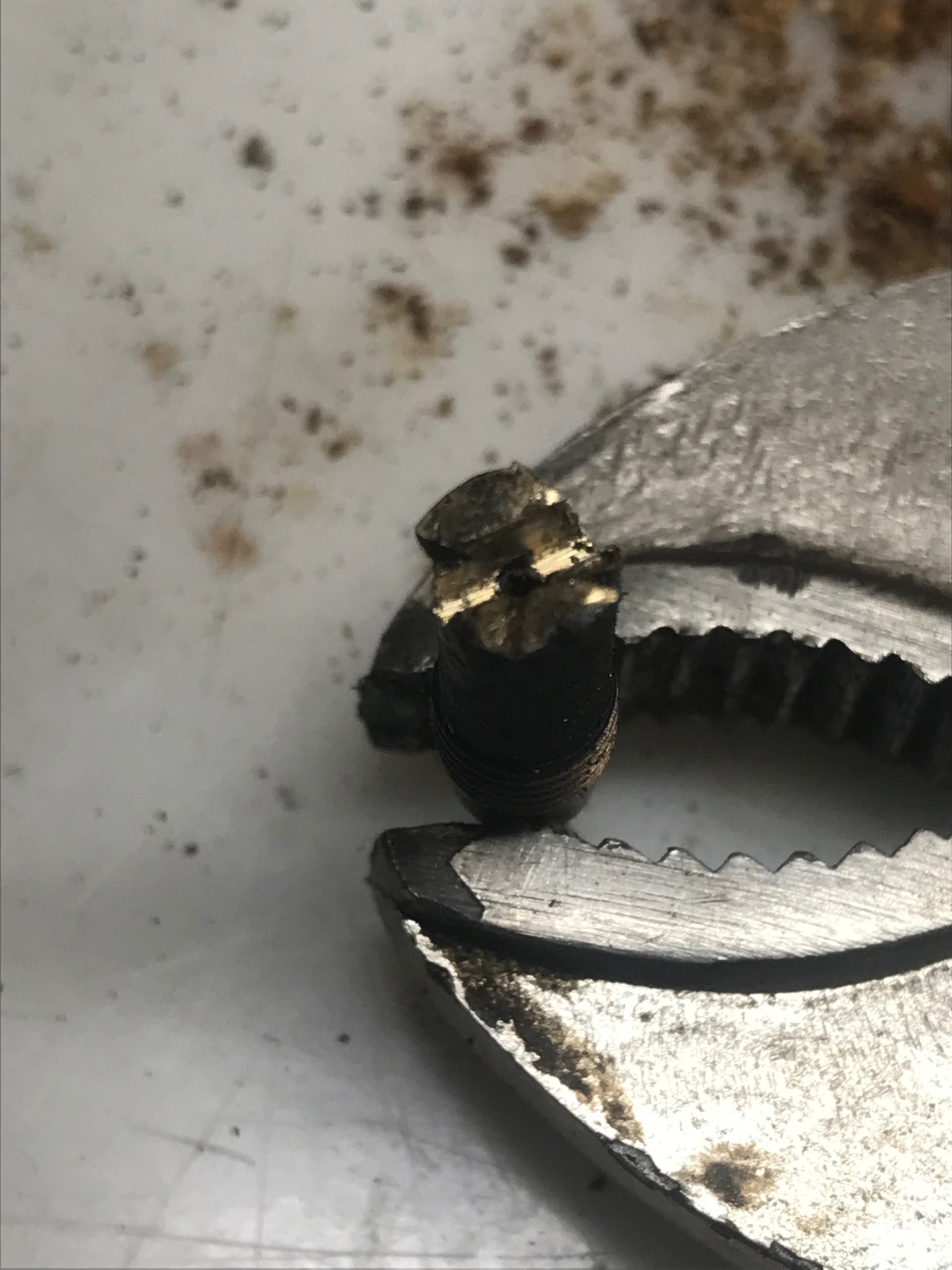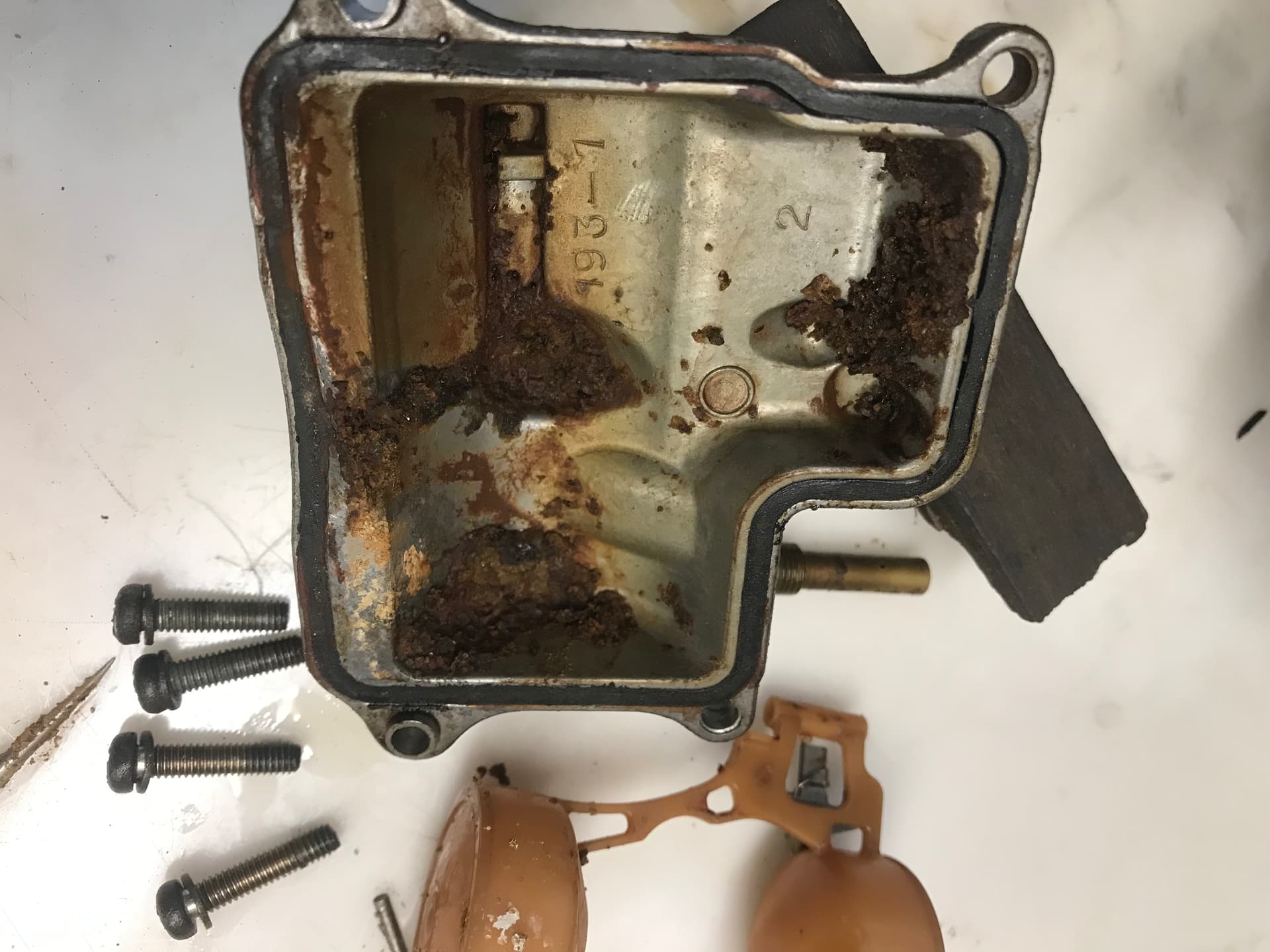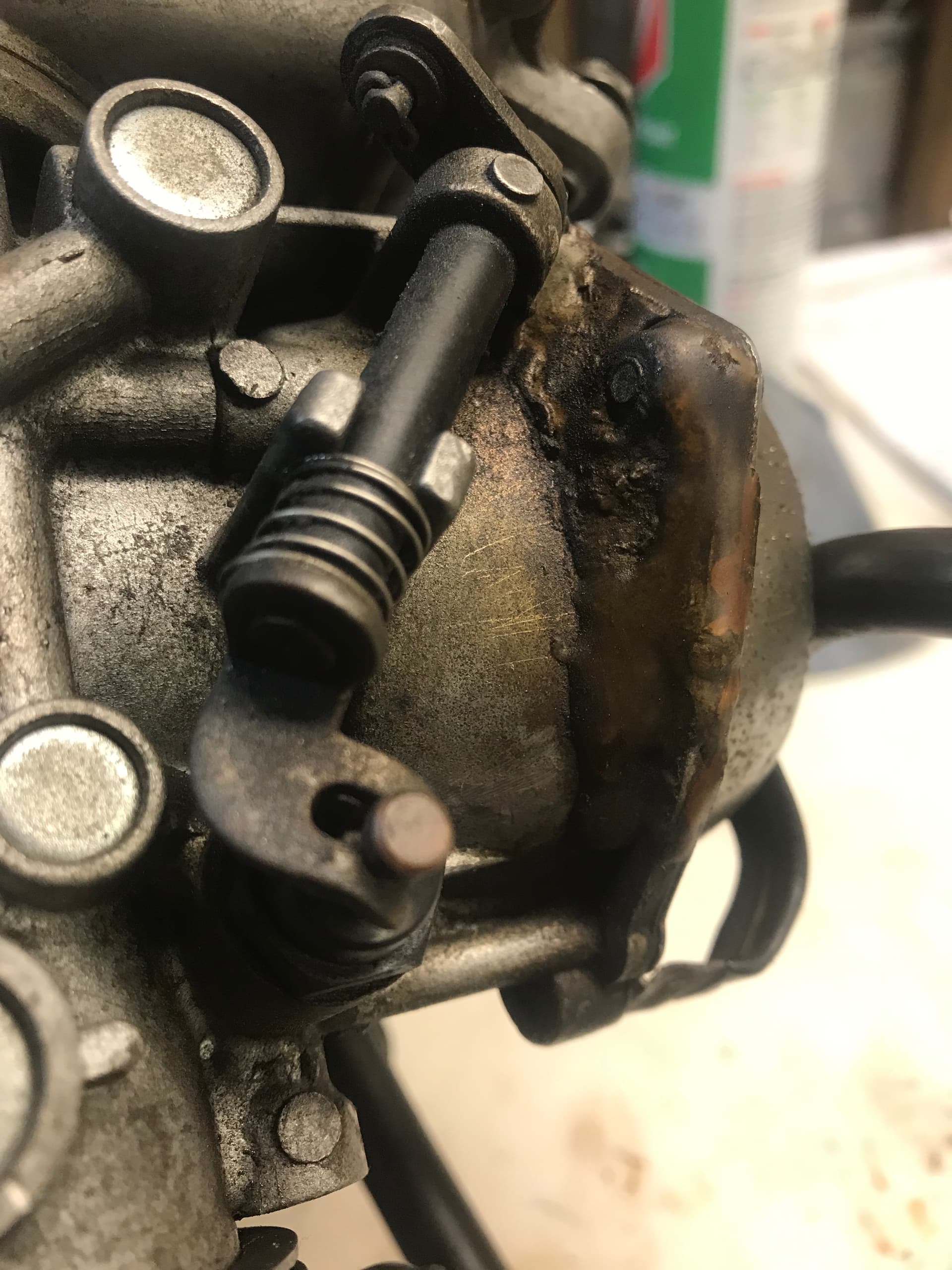 I had to cut another screwdriver slot with a Dremel, and then remove the butchered jet. Luckily had plenty of spare 38 pilot jets.
Refitted the carbs with used rubber boots, as I just want to run the motor properly and check it's good.
One of the carb bodies had been butchered, and repaired with Araldite just under the where the diaphragm screws on. I've got a good spare body if I decide to use this set of carbs. Motor started up and ran fine, no nasty noises, revved well, looks like a good motor mechanically, cosmetically challenged!