Here is is pic from the maintenance I'm doing right now.
As every famous pirate, you need a peg leg

---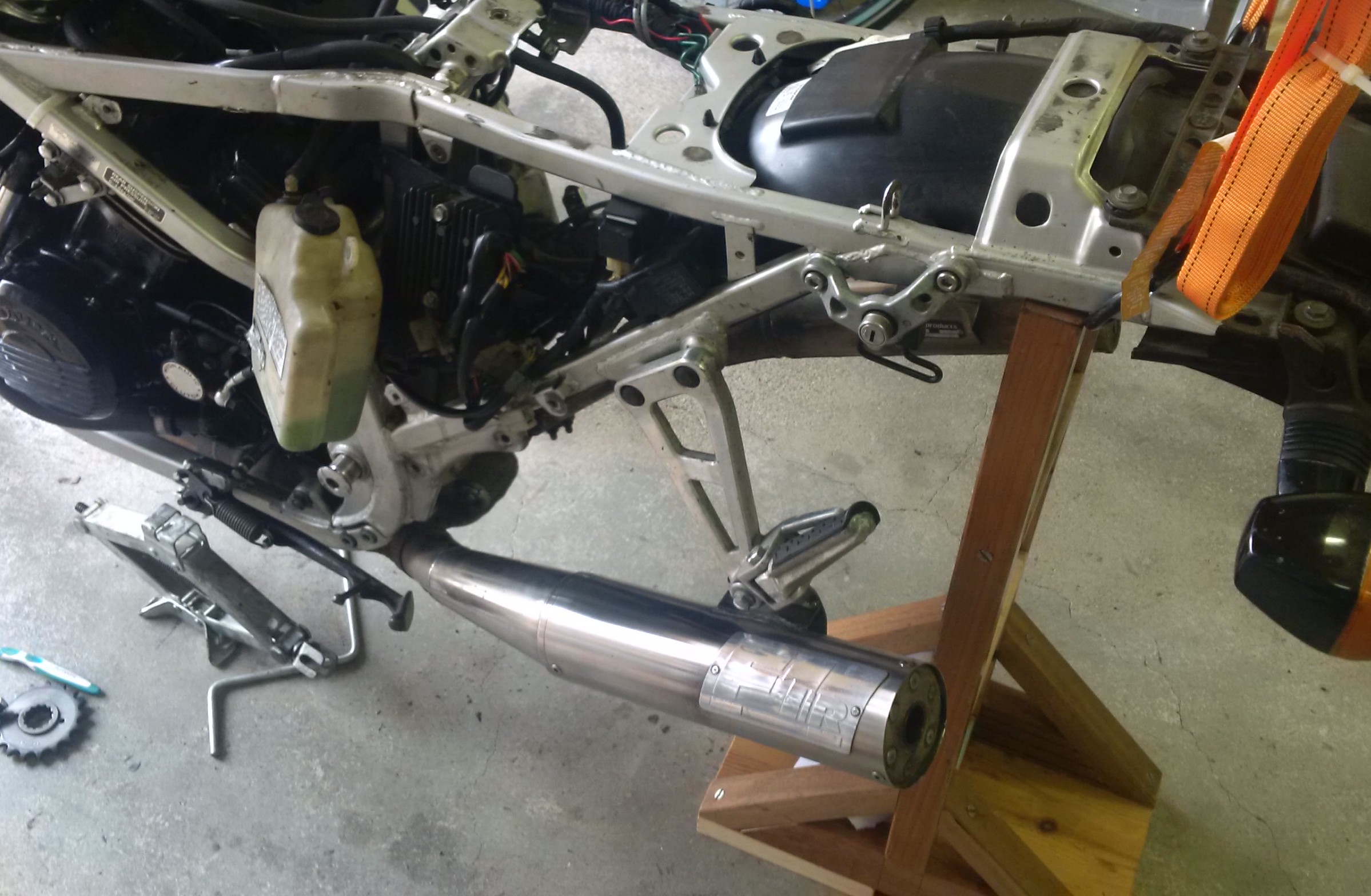 My father in law is carpenter

This one is from front suspension and brake works.
---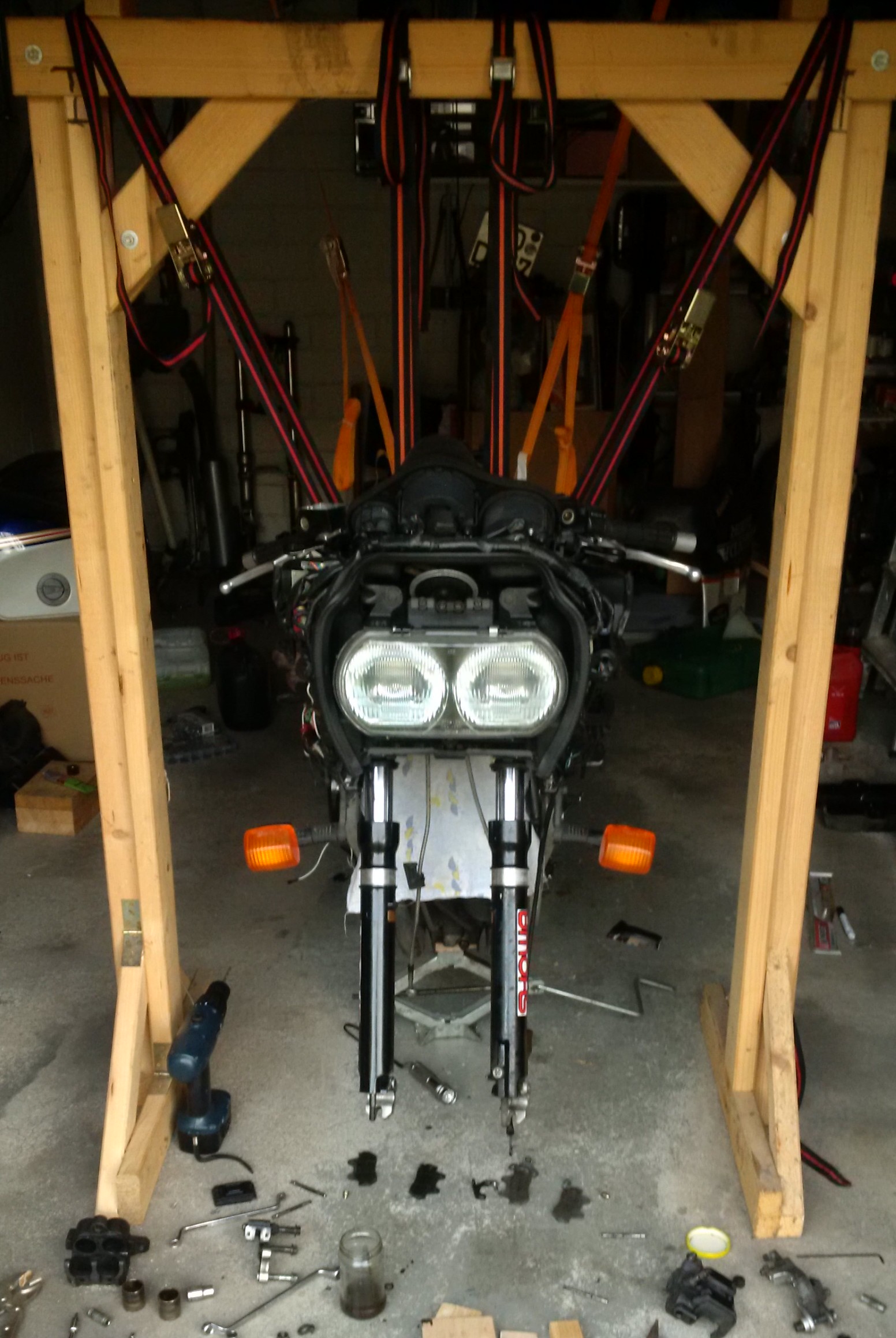 Hello together. I finished work and put her on the wheels again.
Here what I did on the 86 Rothmans:
New Pistons for front brakes, new rubber seals for the brakes, new brake pads.
New master cylinders for brakes and clutch. New hydraulic line for clutch.
New front springs and front fork seals. New steering bearing.
New sprokets and chain. Replaced right side swing arm bearing.
Cleaned all other rear suspension bearings and put new seals and grease.
Put in CBR600F (PC25) rims with new bearings.
New YSS rear Suspension.
I will ride it next Season and plan a paint Job if it runs without Problems.
The other pic is from my old 85 US Version. Engine died with heavy worn cams.
---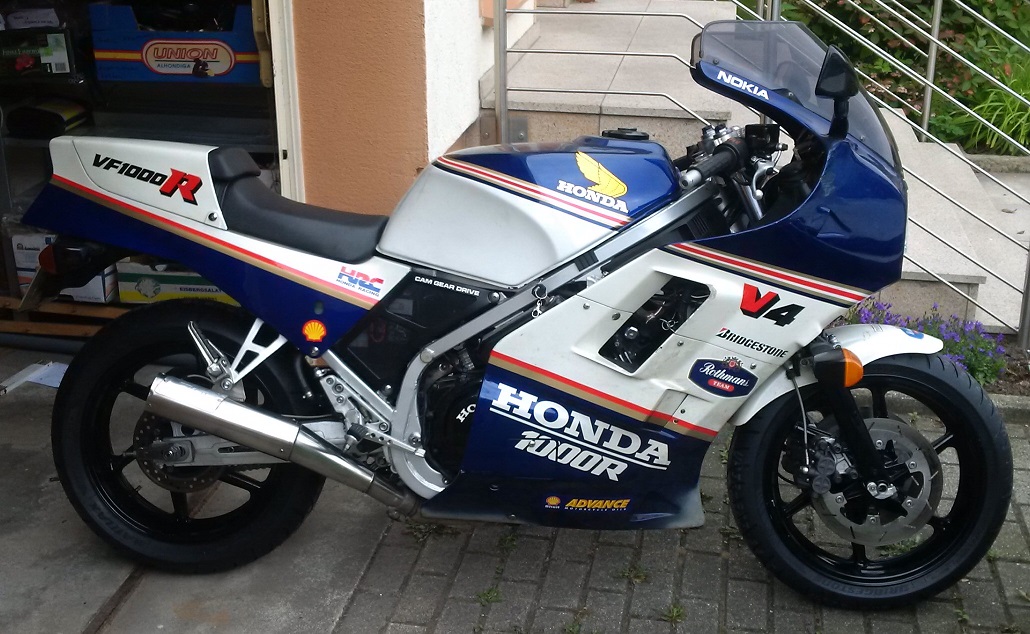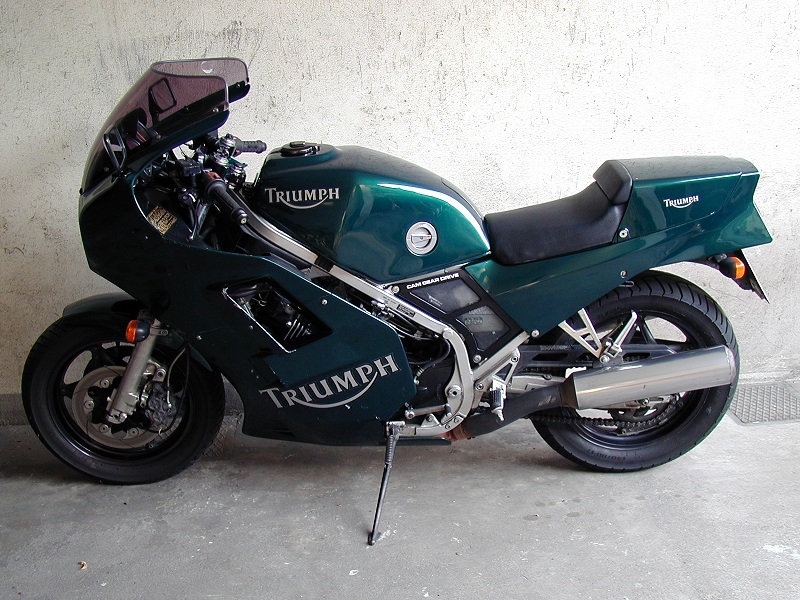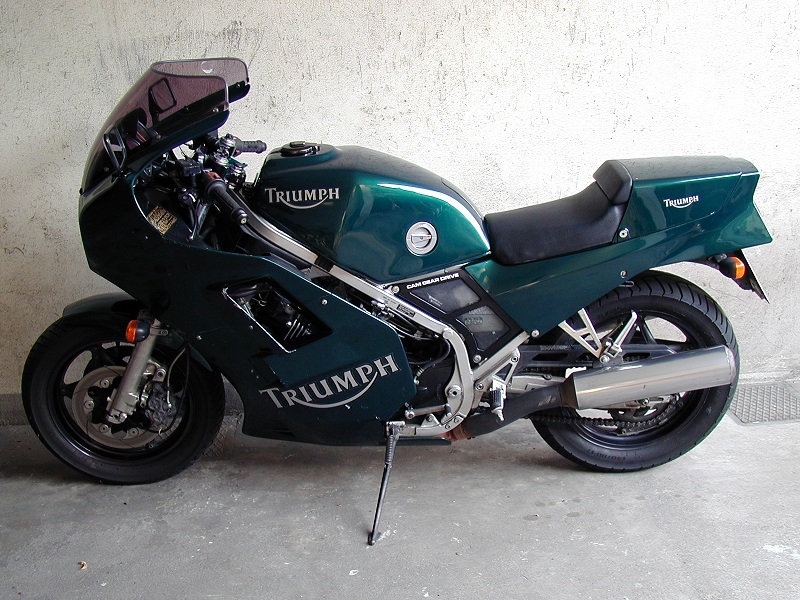 That is just wrong…

Hello,
after facing the technical update. I had to do something to the gas tank. Pictures show the history
Last pic is from the paint shop
How I got it: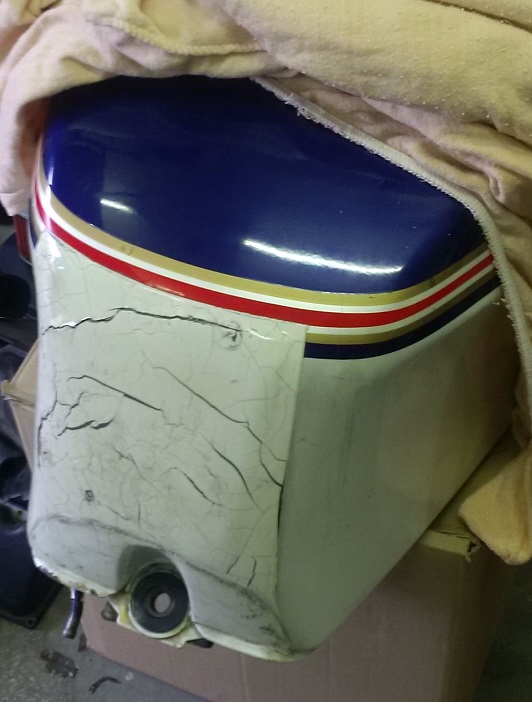 What came off: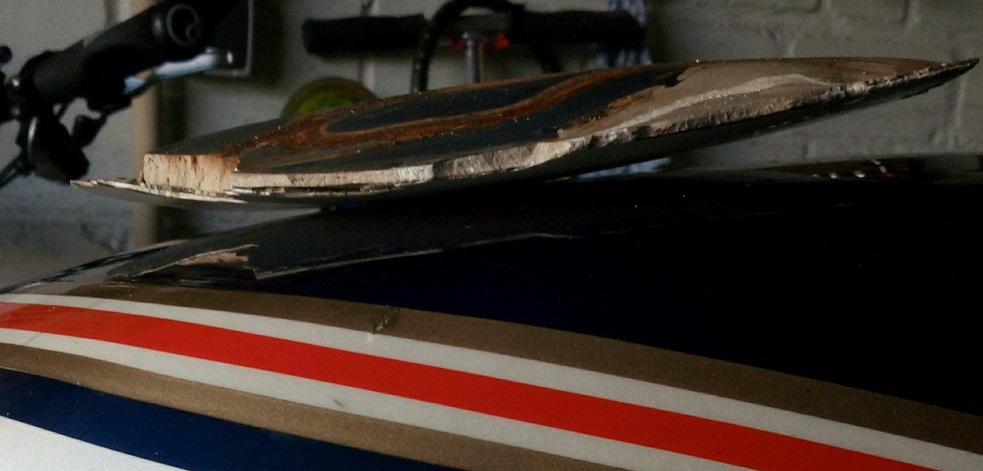 What was undernieth: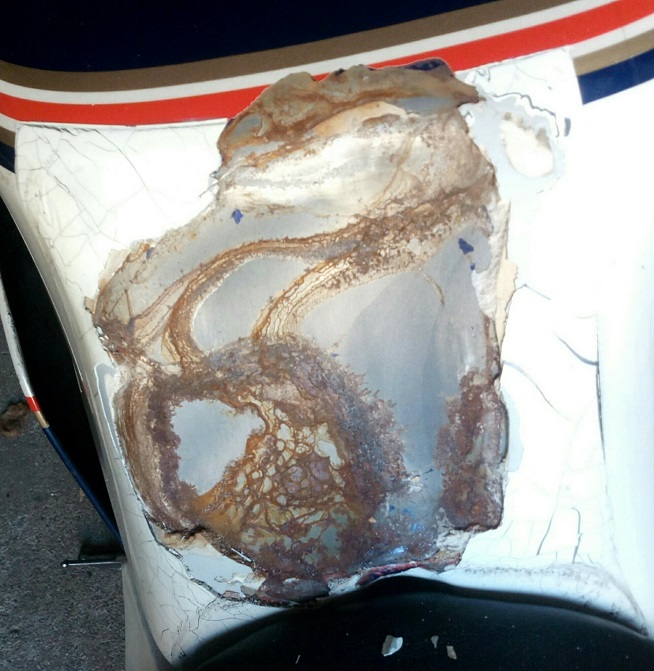 Got mail from the paint shop: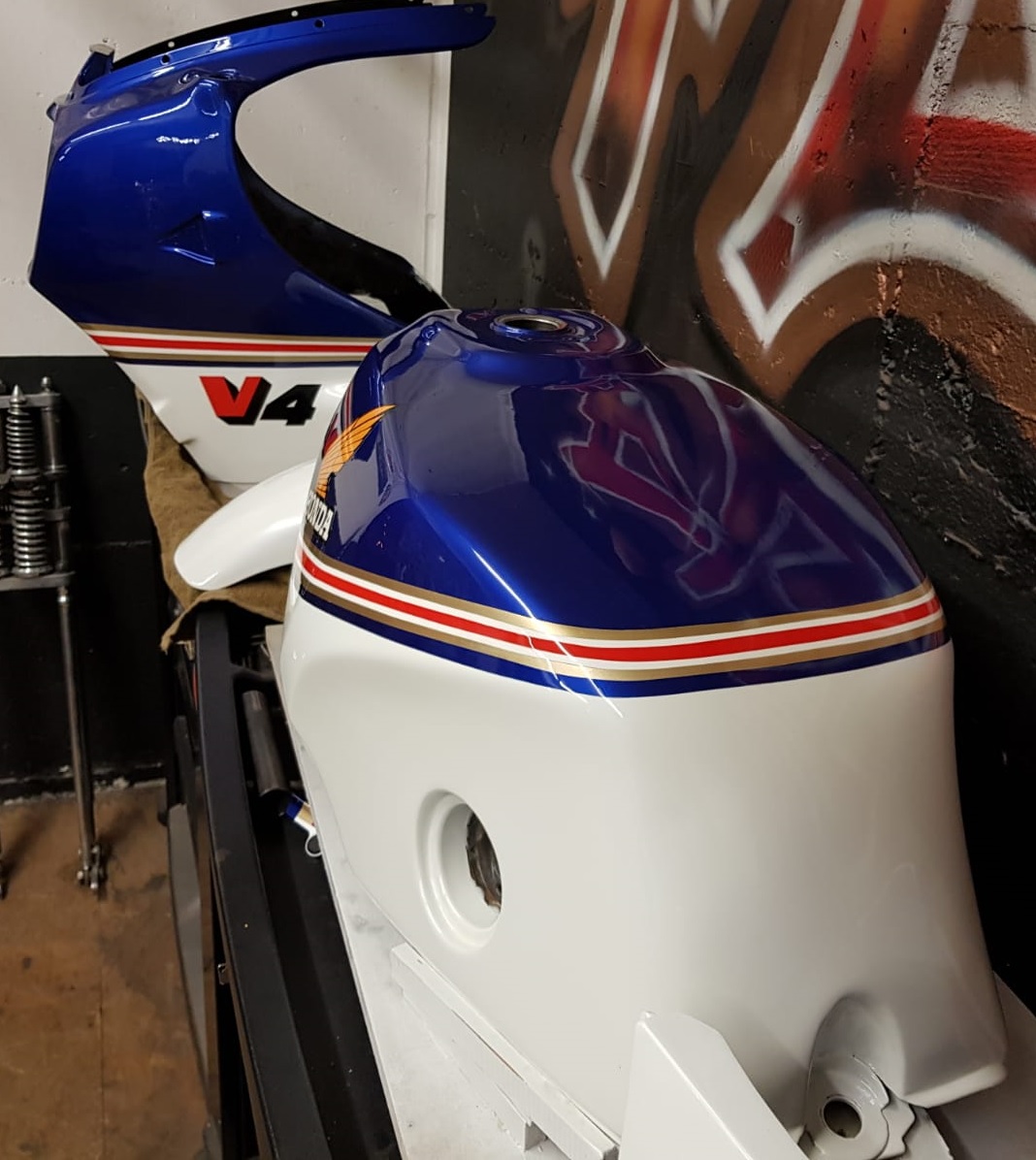 Looks like a classic tank - bollock interface, with the usual results.
It is strange how much sheet metal can yield to supposedly soft dangly bits.
Good repair, repaint job.