8 VF1000'S out in the wilds of Wales this weekend, a sight for sore eyes!
Yes, it was a great weekend, here's a pic from our arrival at the ponderosa bikers cafe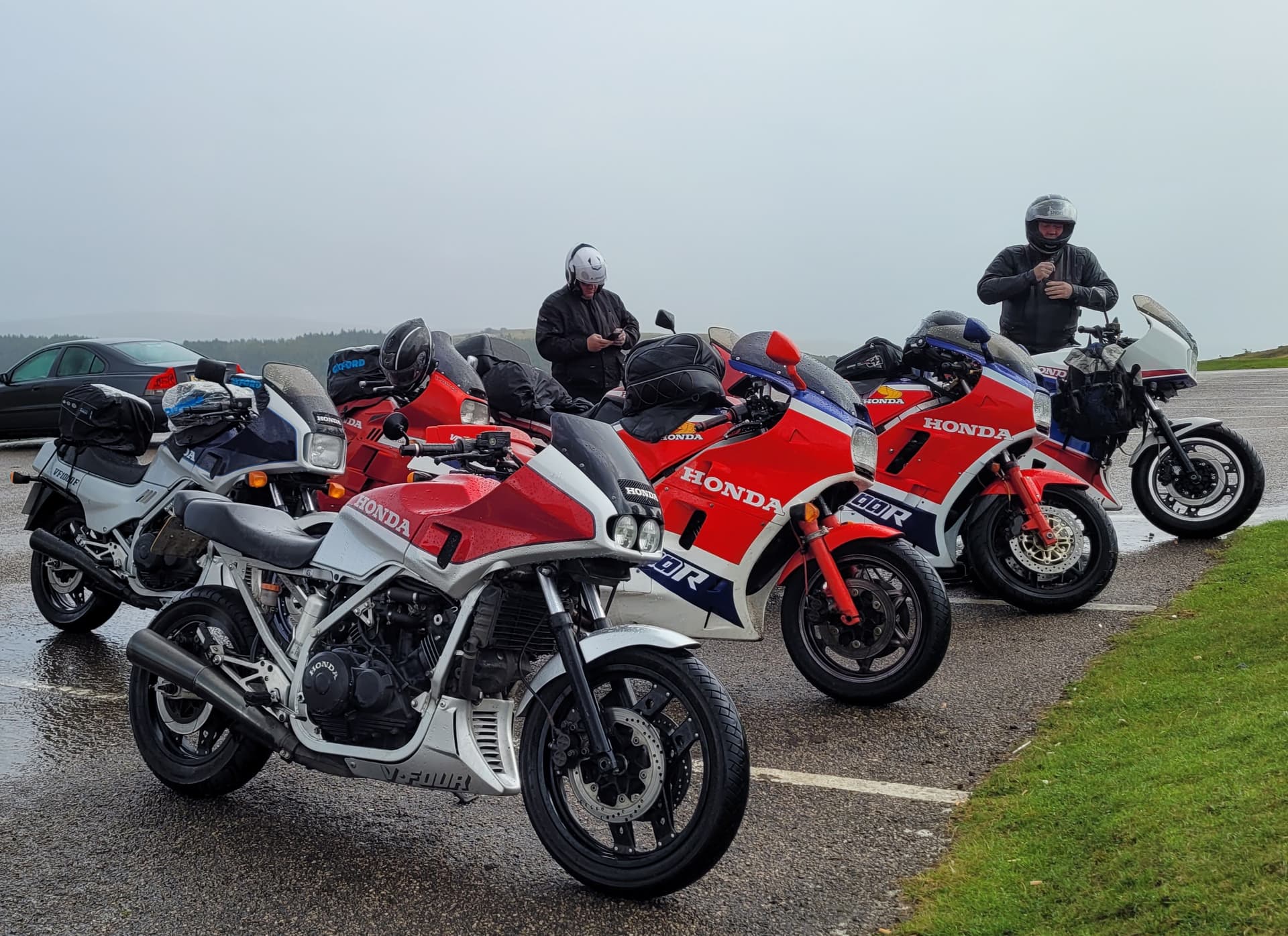 Great to have 8 of these old beasts together,I think that's a record for us.
And now to planning Scotland 2022.
It would seem the requirements have evolved somewhat over the years,now we need to have a rated Indian restaurant to hand,preferably one that serves beer

Our need for creature comforts grows along with our waistlines!
Oh Gary don't talk about waistlines. Good run out Gary thanks.