anyone know where to get all the decals for vf1000 f2 boldor ???
please
thanks in advance
rusty
honda-decals.com appears to have them.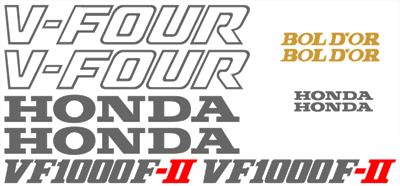 Bought them couse I could not find anything else, they are cheep so ok. The guy that painted my bike said that he had some problems with the varnish especially with the big ones (v-four) at the side of the fairing.
Thanks very much