Started another wheel swap. This bike is getting front and rear 1990 CBR1000F wheels. 5.5 & 3.5 X17.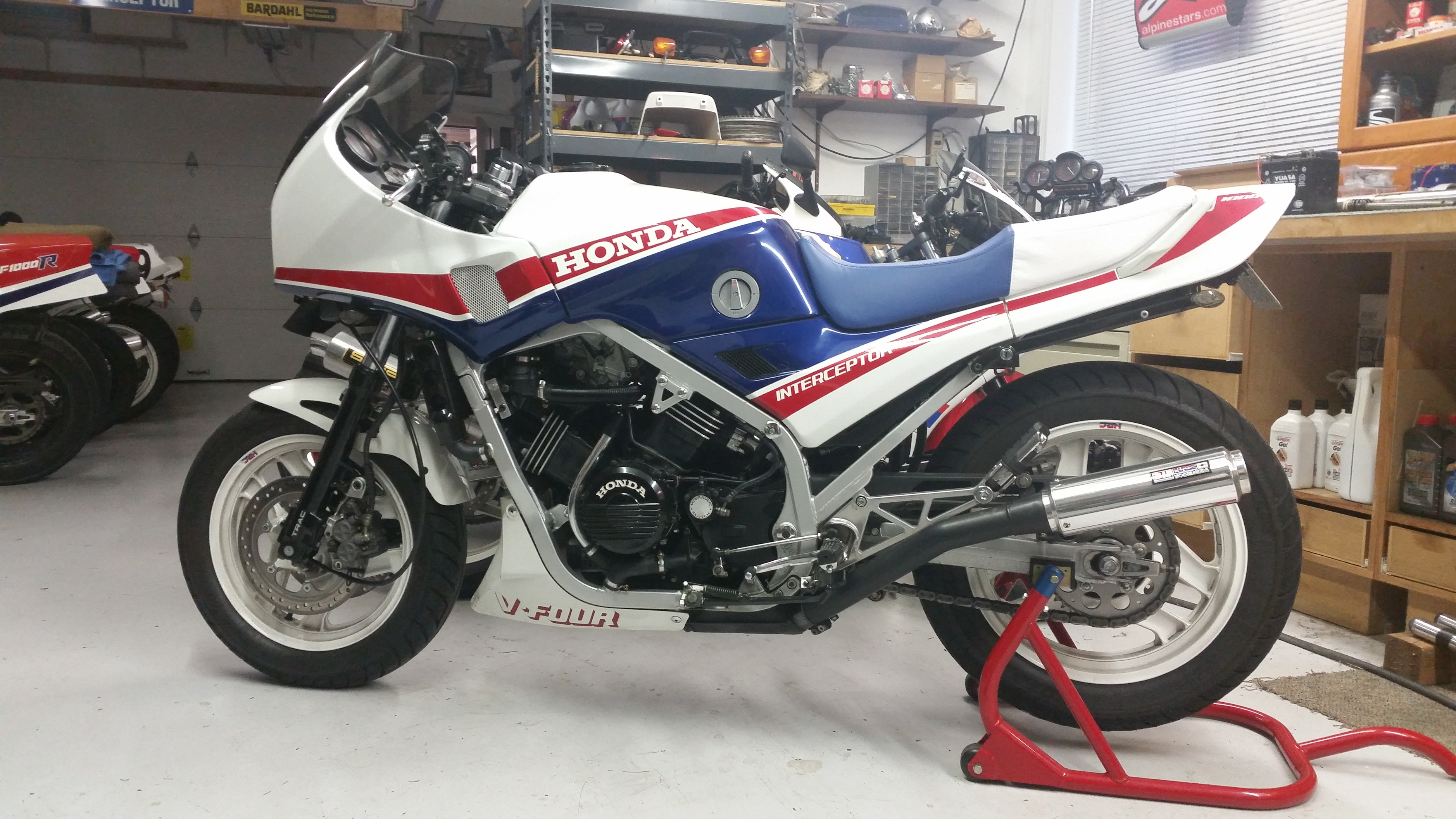 Finally got back on the lathe and machined the hub and left spacer.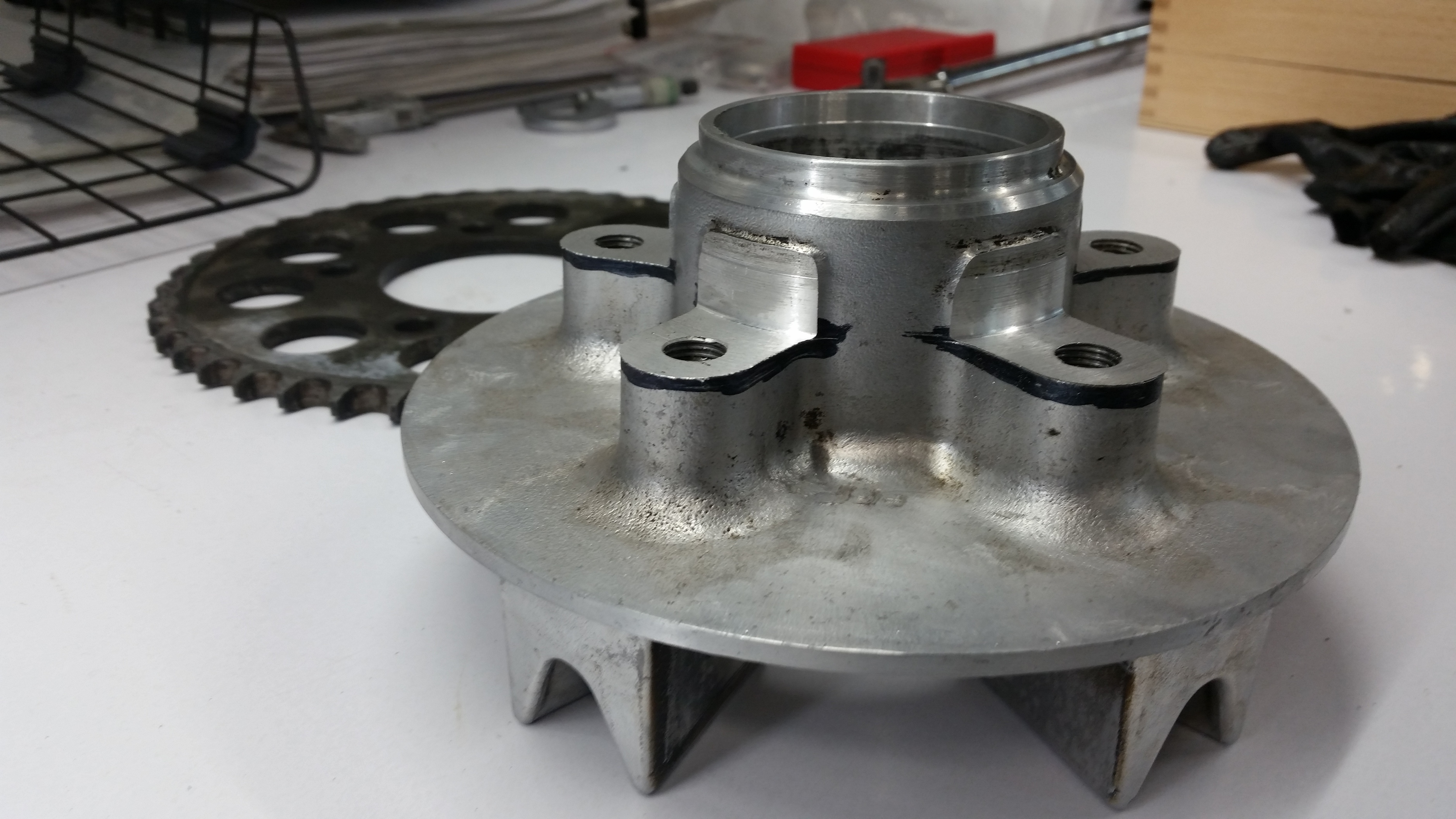 Used a VF750F for initial mock up to figure out the front spacers.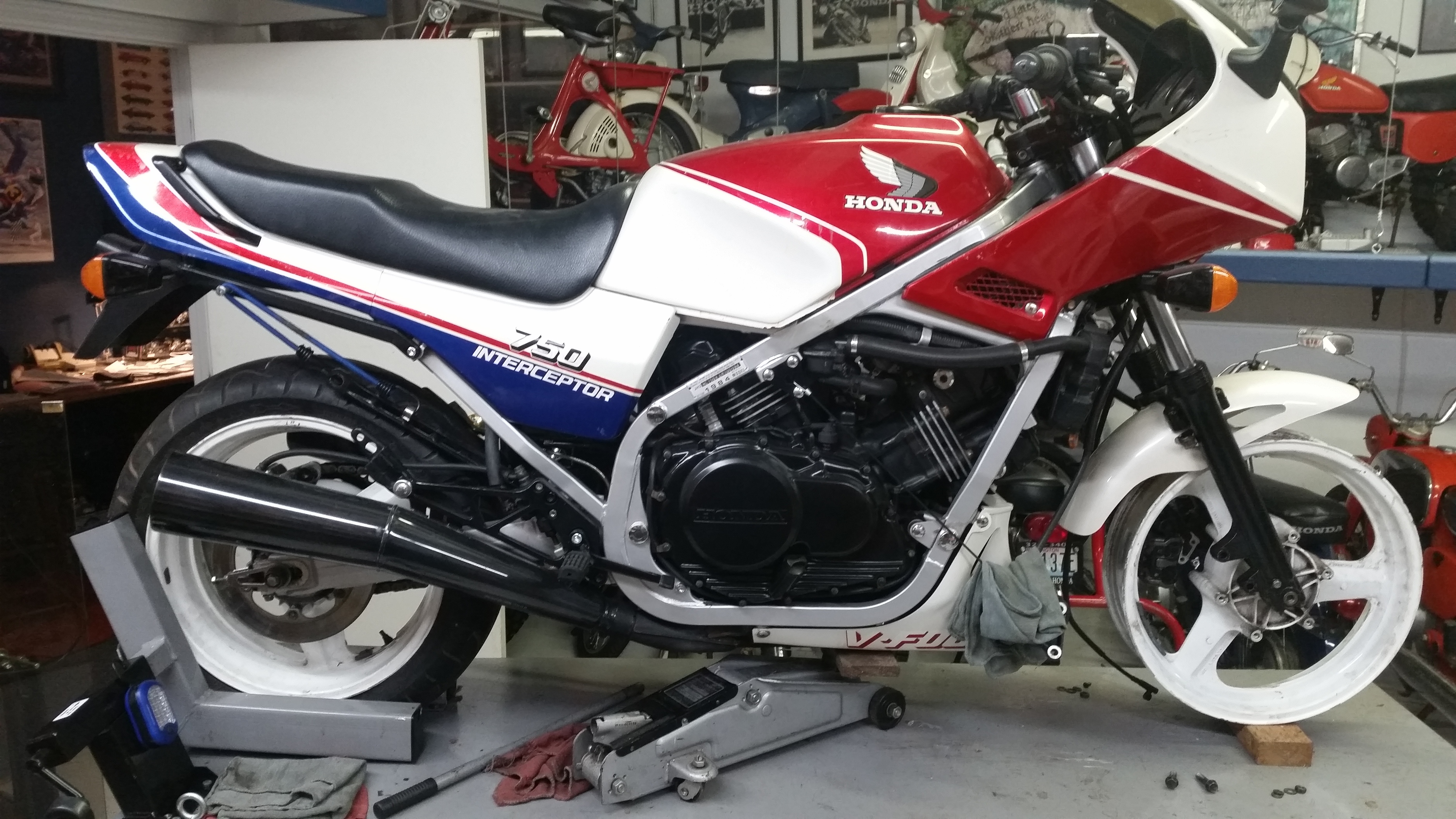 And mounted the rear on the VF1000F. Looking good!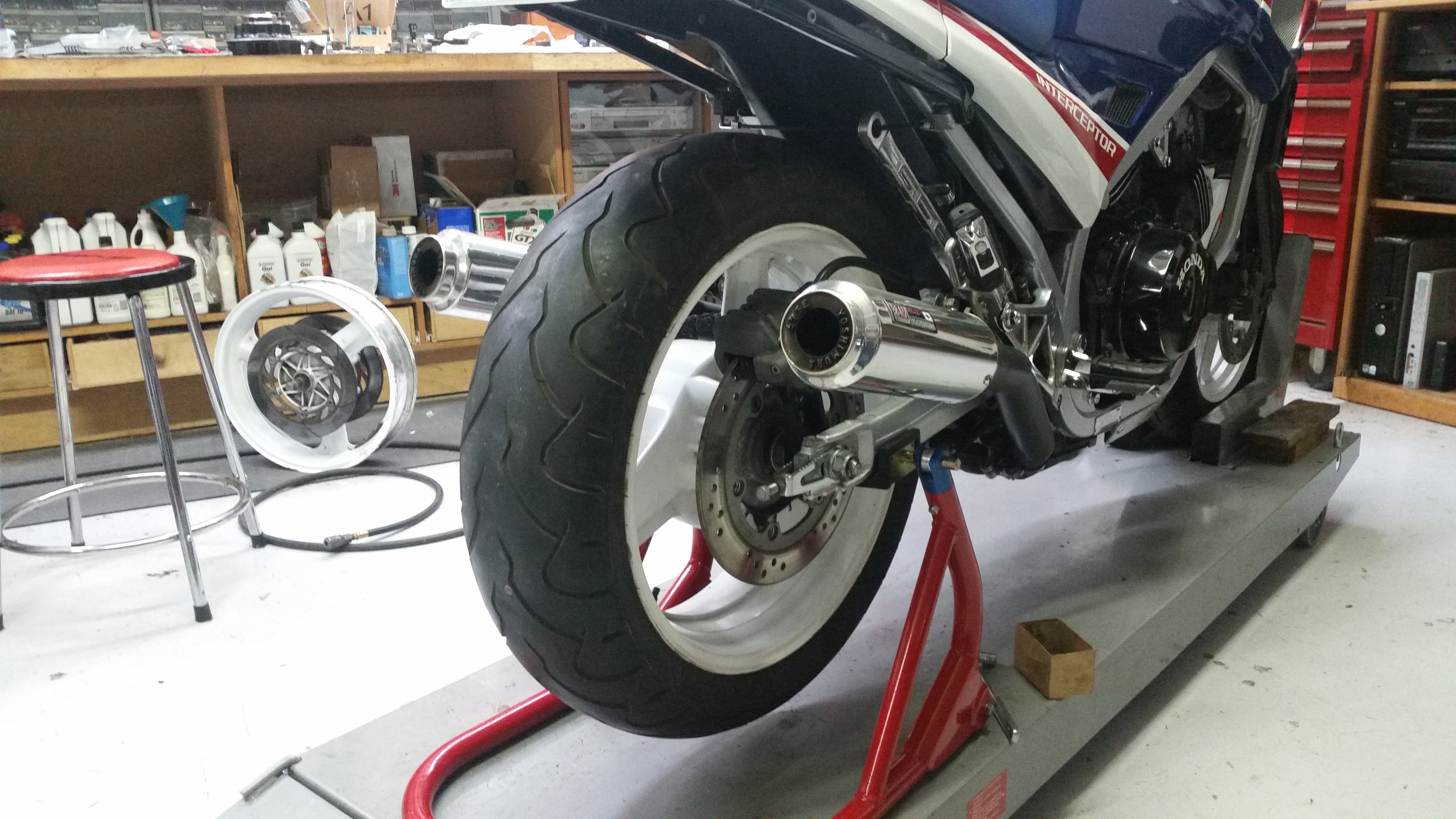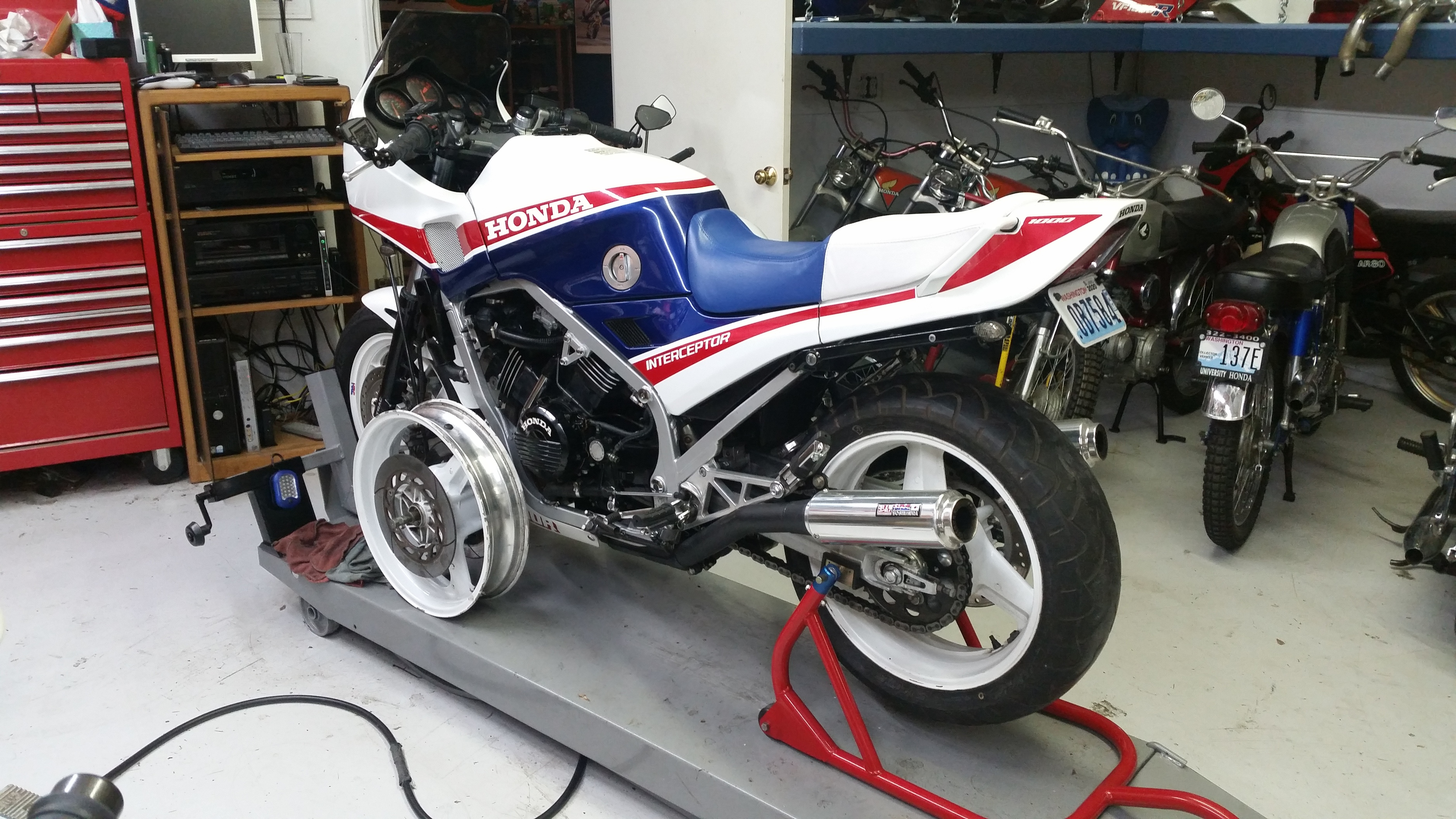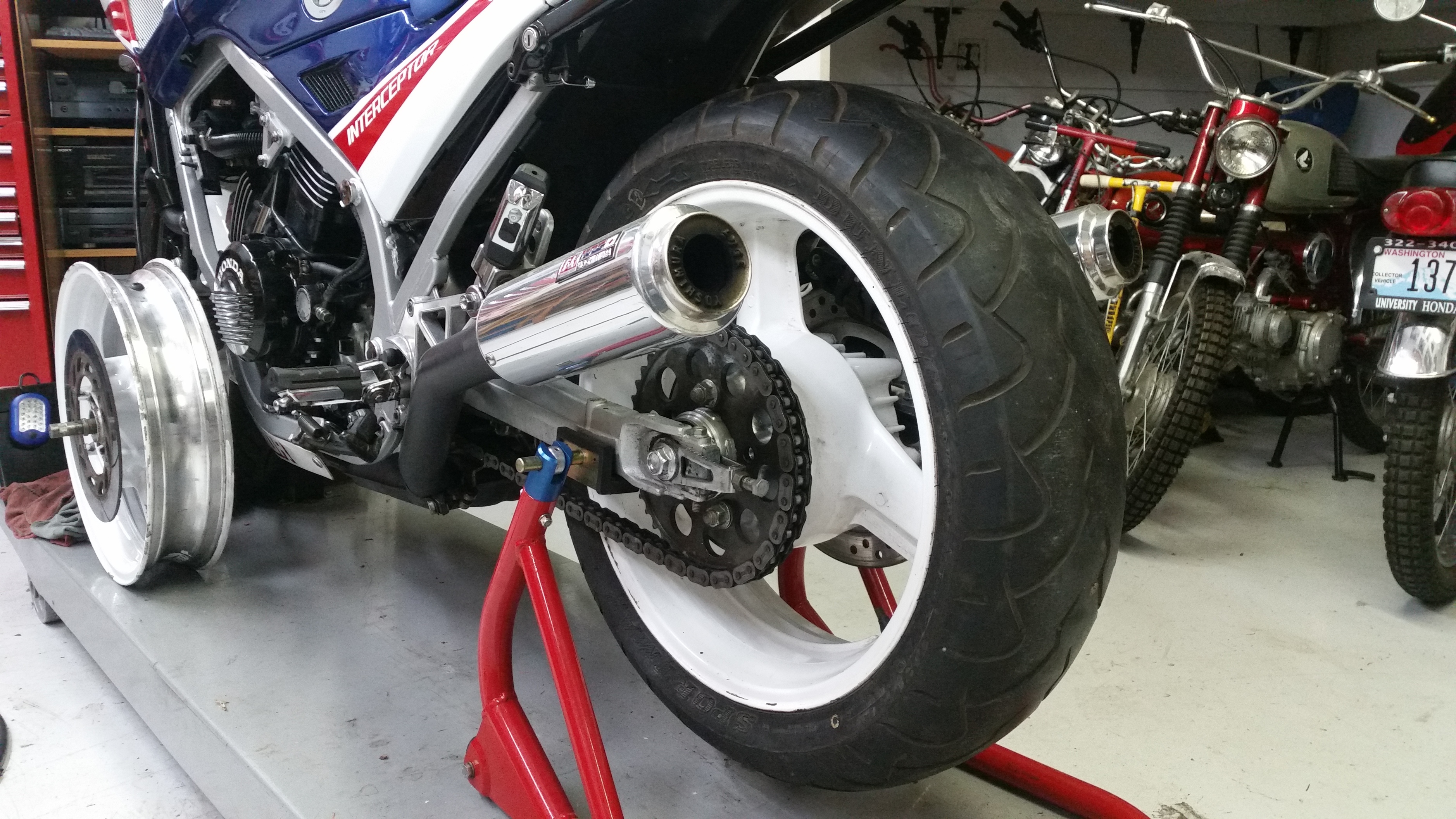 Now I need to strip them down and lay some fresh white paint before the new tires.