Thought I'd show one of my 1000s I finished a wheel swap on. VTR1000F Firestorm rear wheel. 5.5x17 with a 170/70-17. I made custom spacers and machined a VF500F hub to center the wheel and sprocket.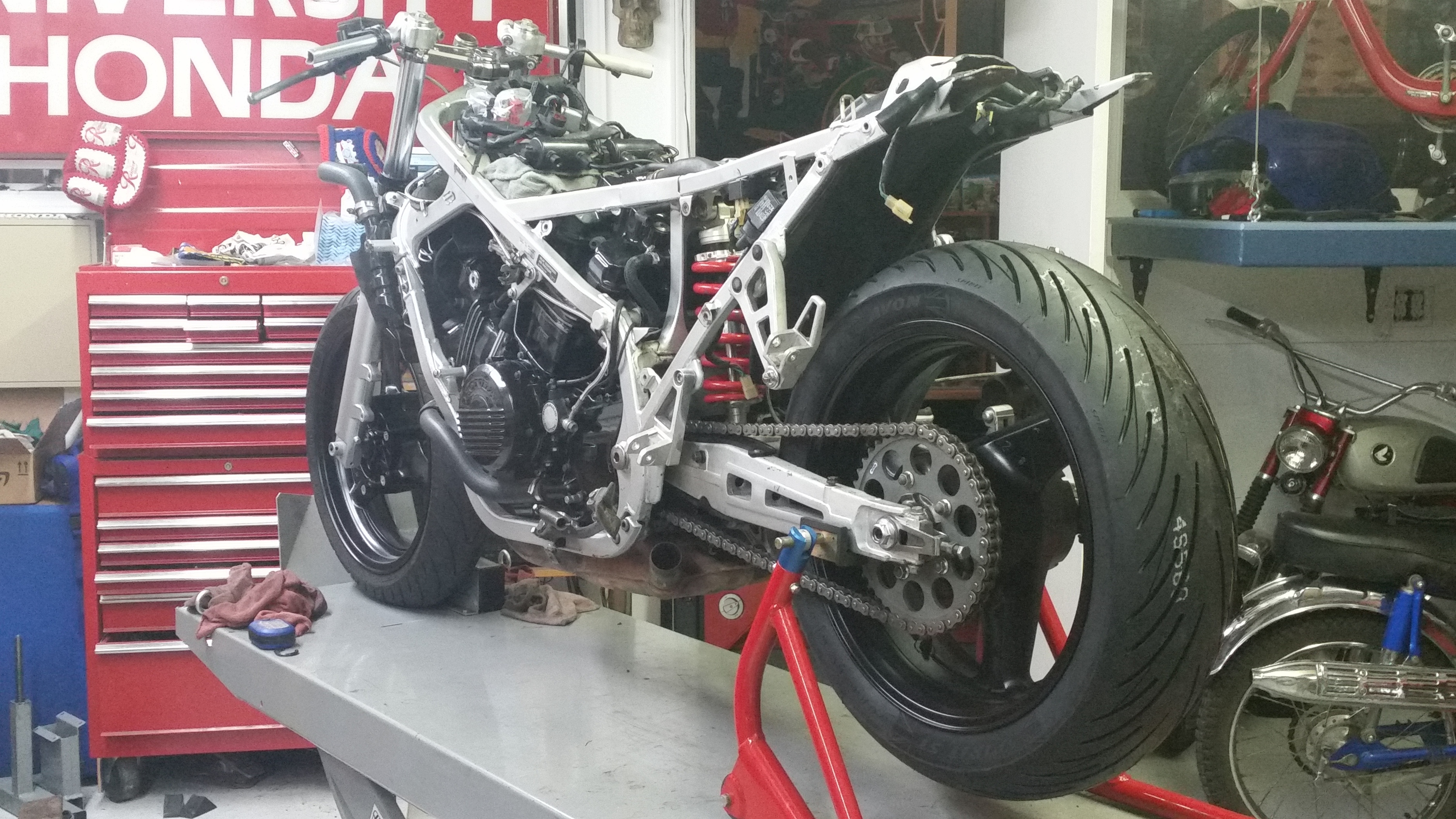 CBR929RR Fireblade caliper bracket with machined sleeve to bring it down to 20mm and custom brake arm and bracket.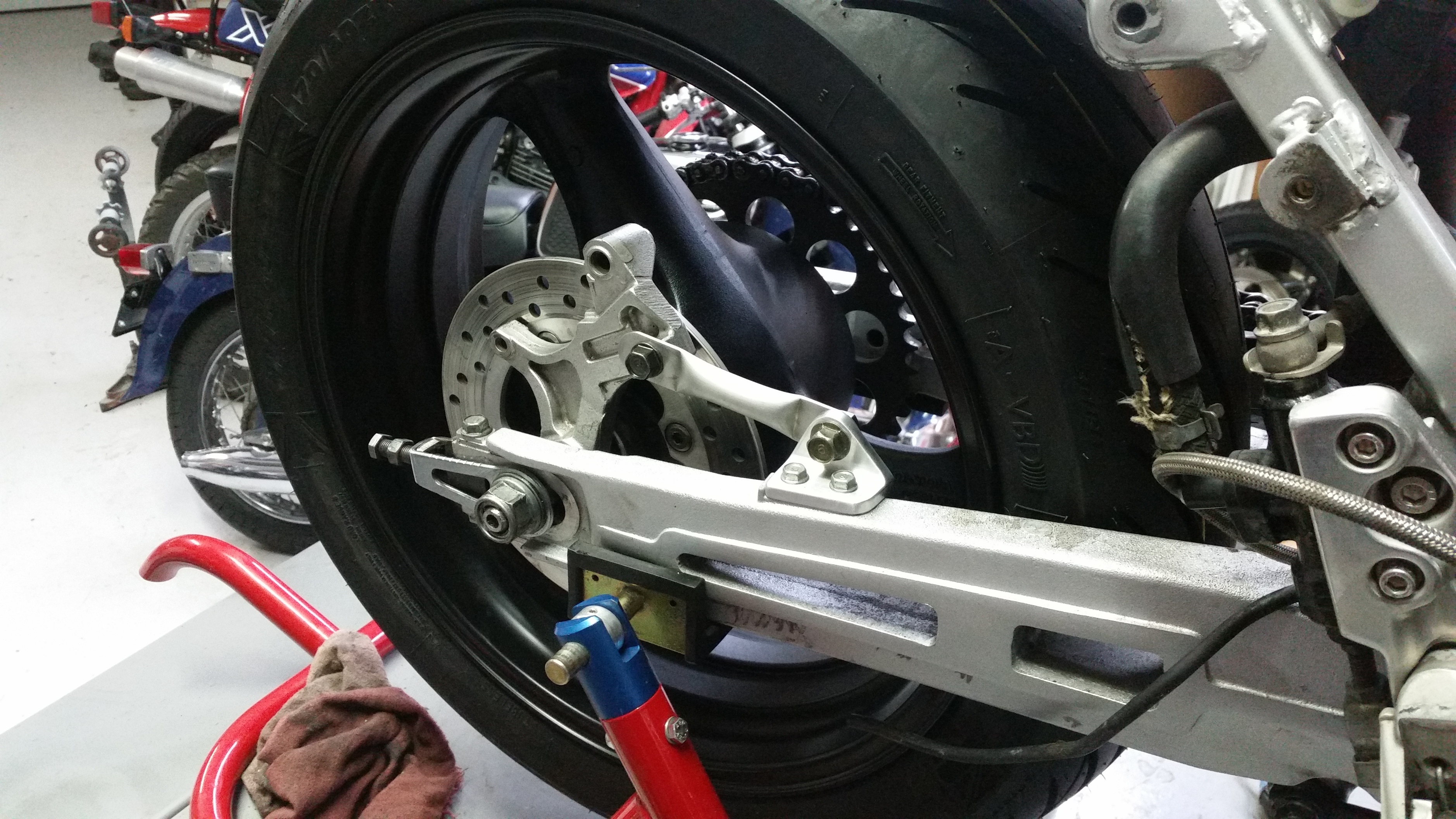 1991 VFR fork lowers and brakes with 1991 CBR1000F fork tubes and front wheel.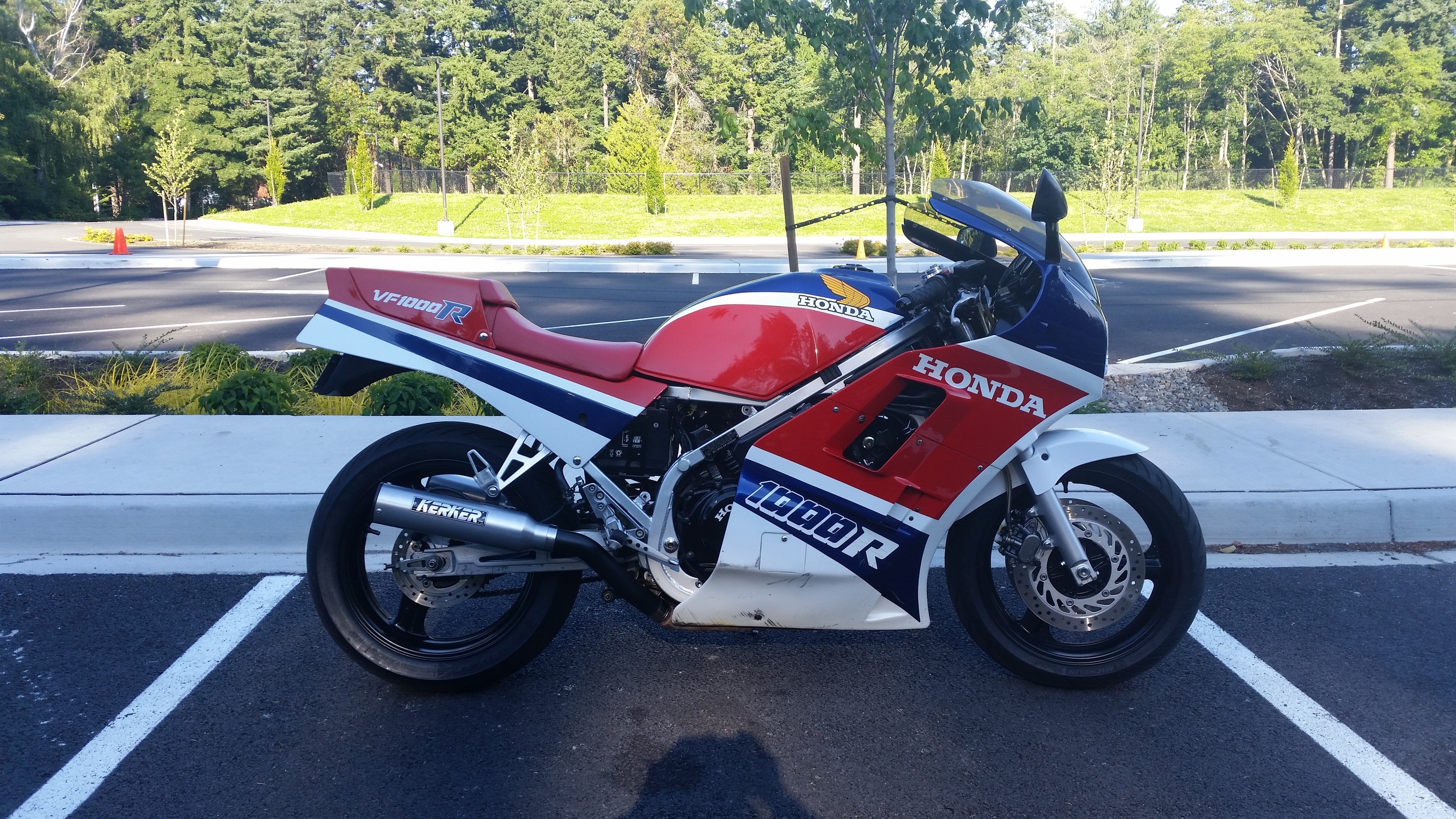 Handling is unlike any of my other 1000s. Planted and confident.