Hi folks,
I bought a VFR400R NC24 last year and used it for some tours. It was running fine.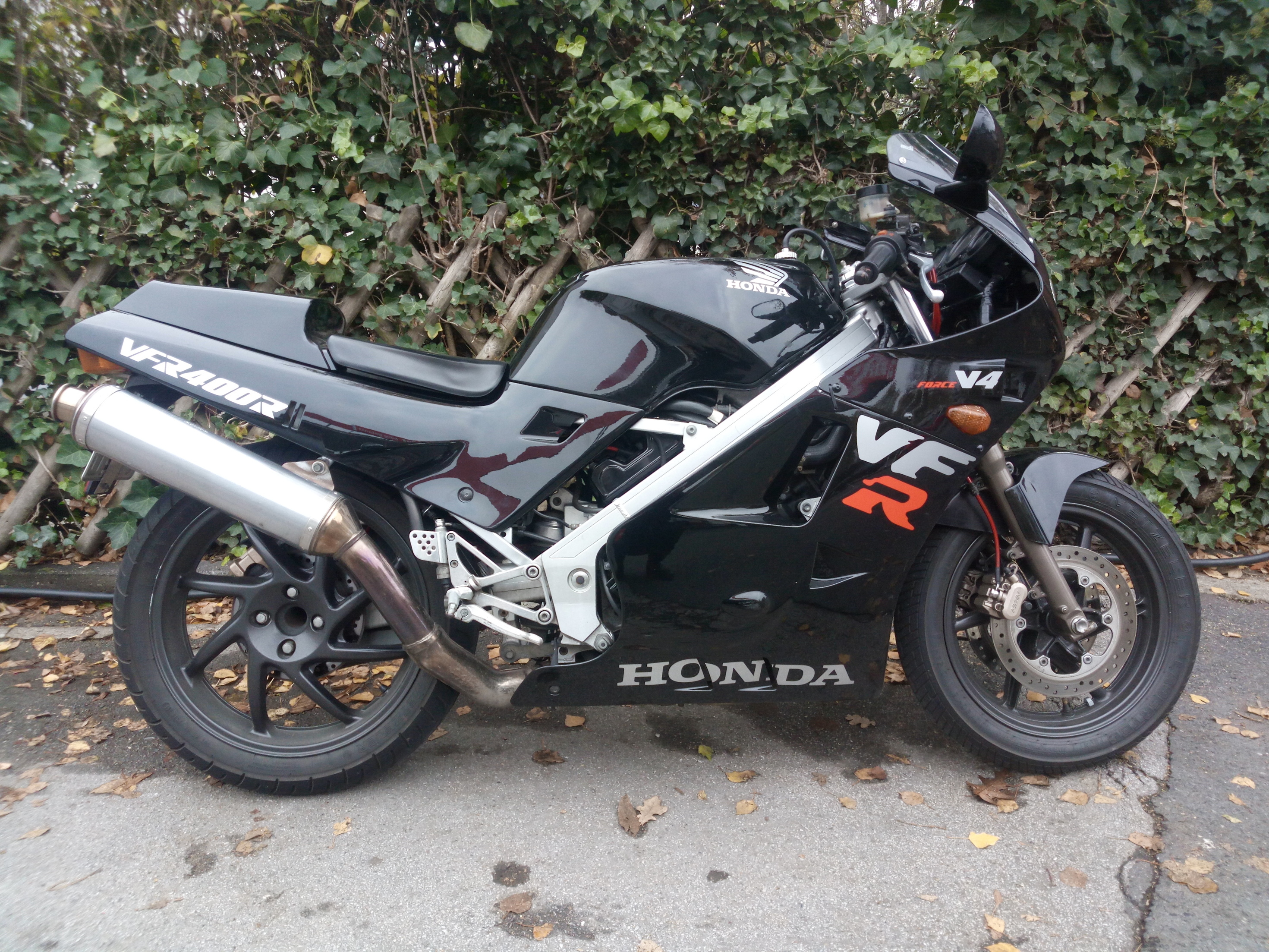 This year I started with a complete maintenance session, as you know a 30 year old bike can suprise you. As with every V4 you need to remove exhaust system to remove the oil pan. Here you have to seperate the engine from the frame to remove rear collector box. There are no gaps.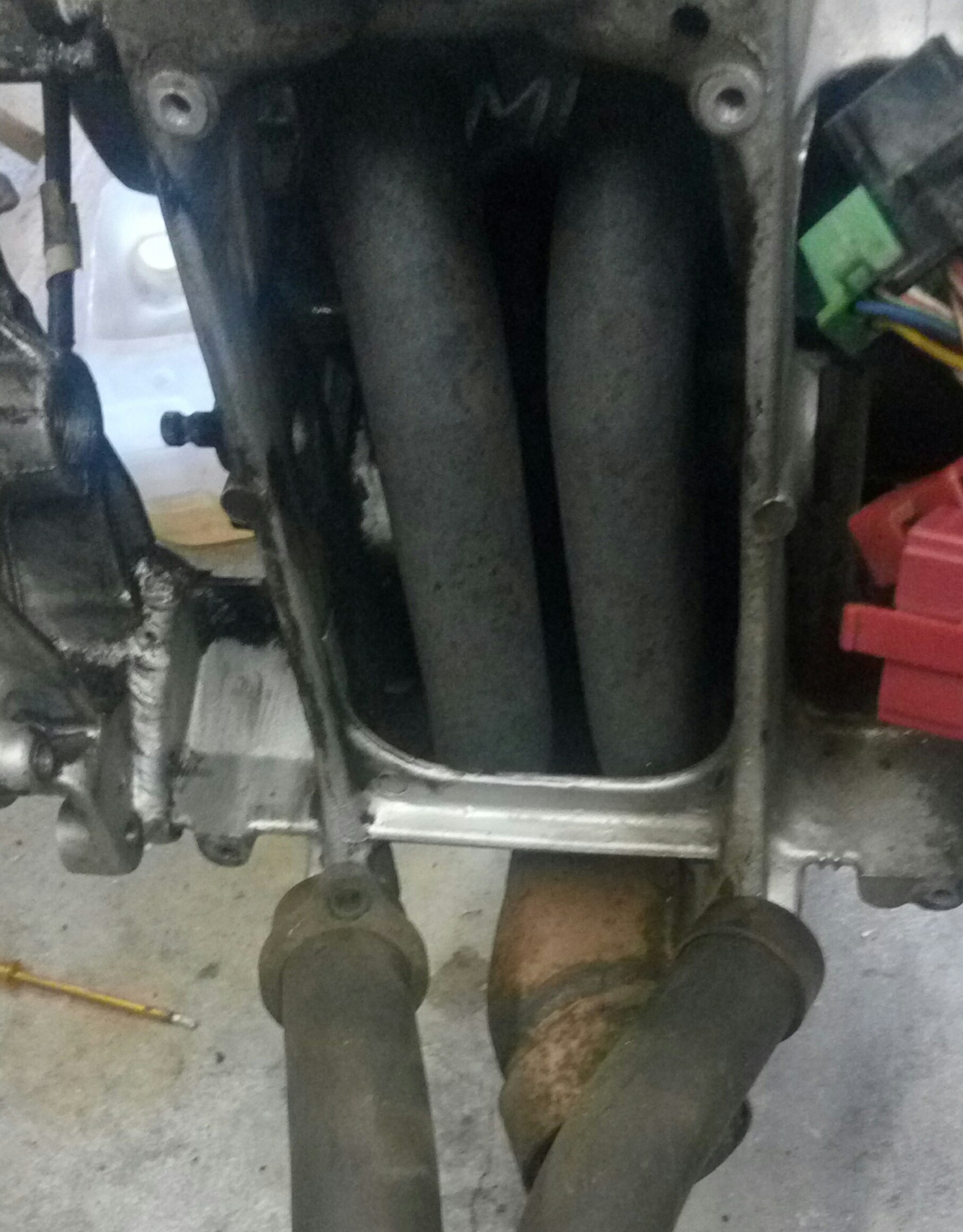 It ended up like this: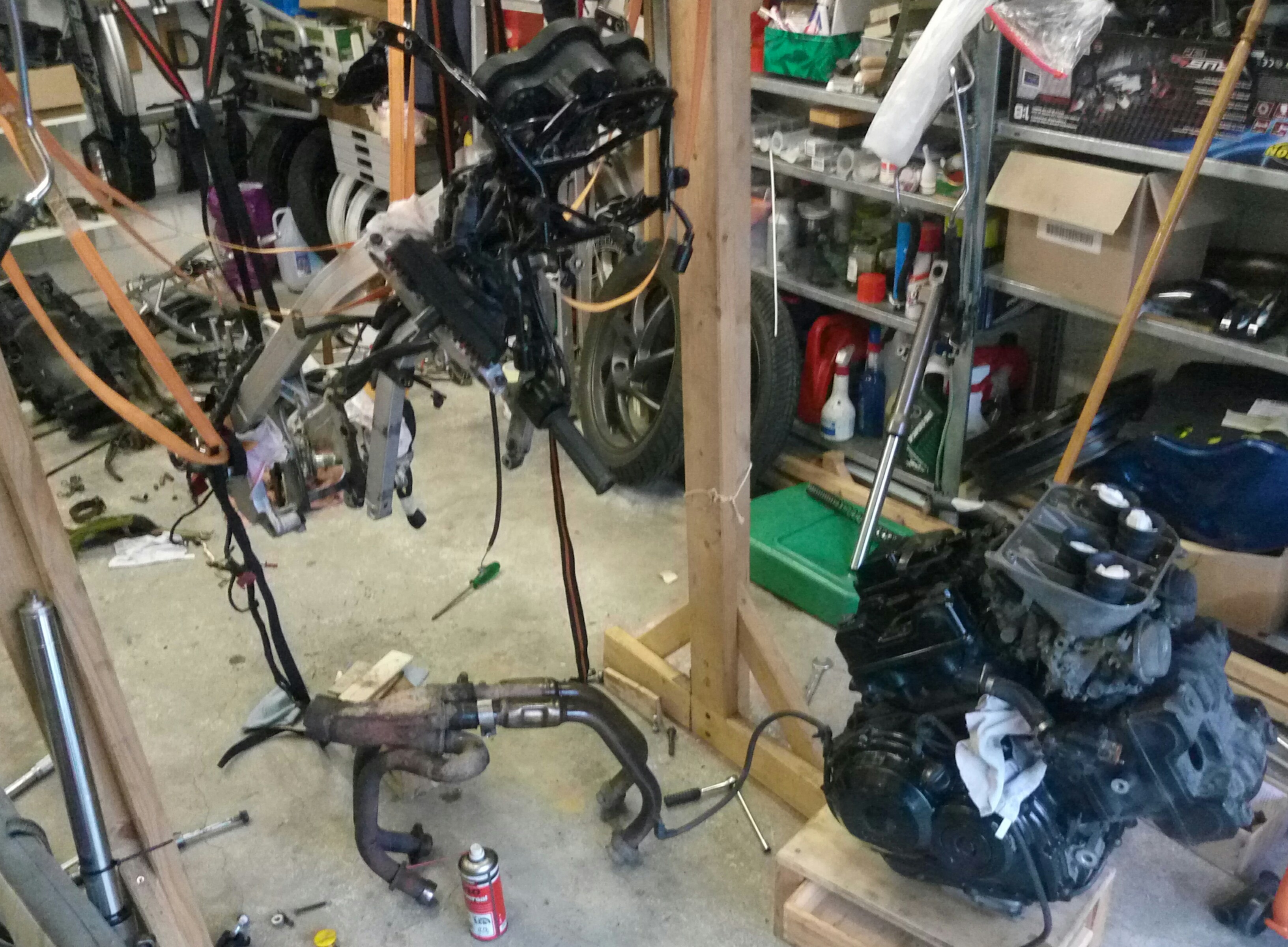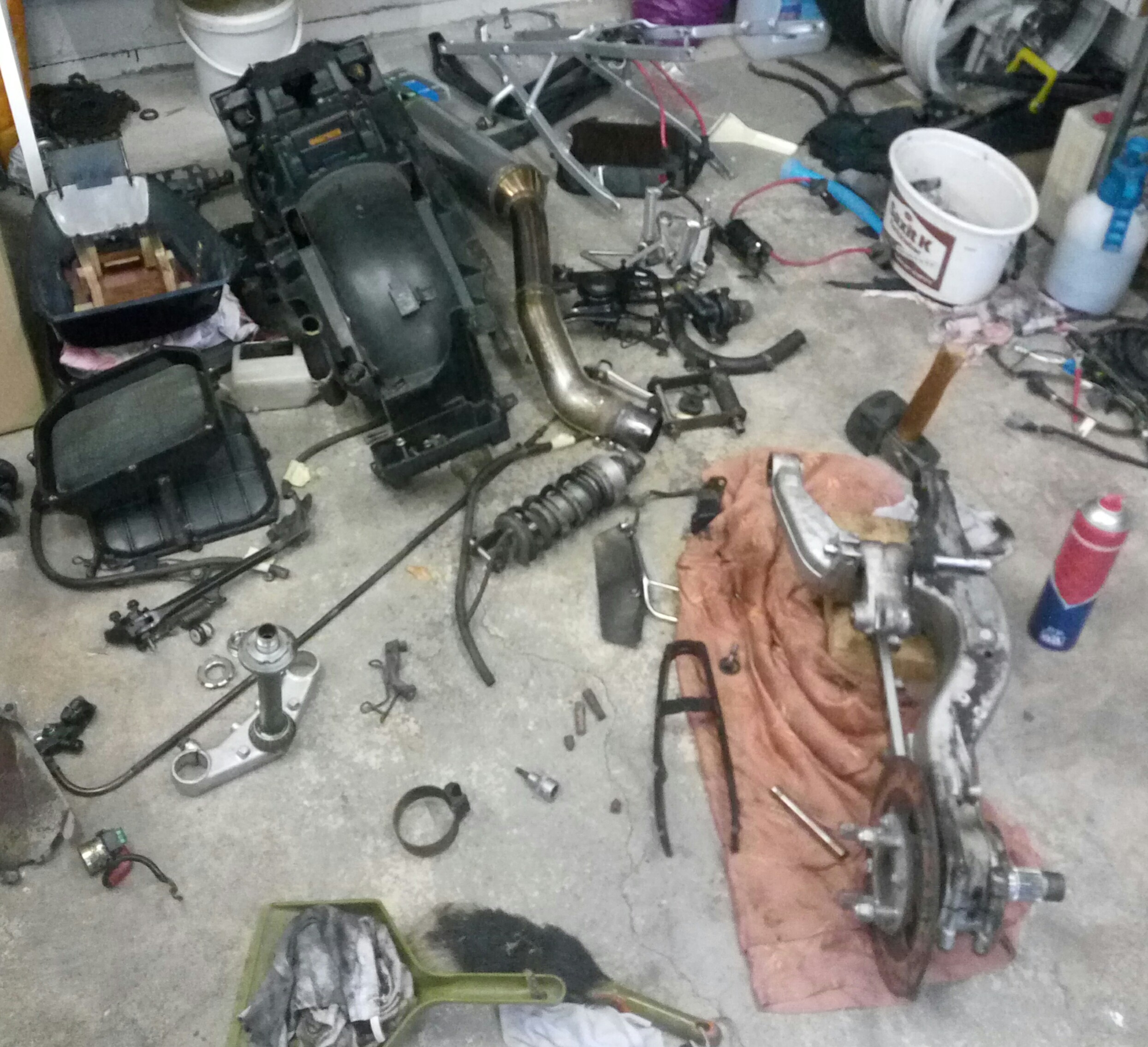 Now I got the engine covers, rims, brakes, rear frame and fork parts powder coated.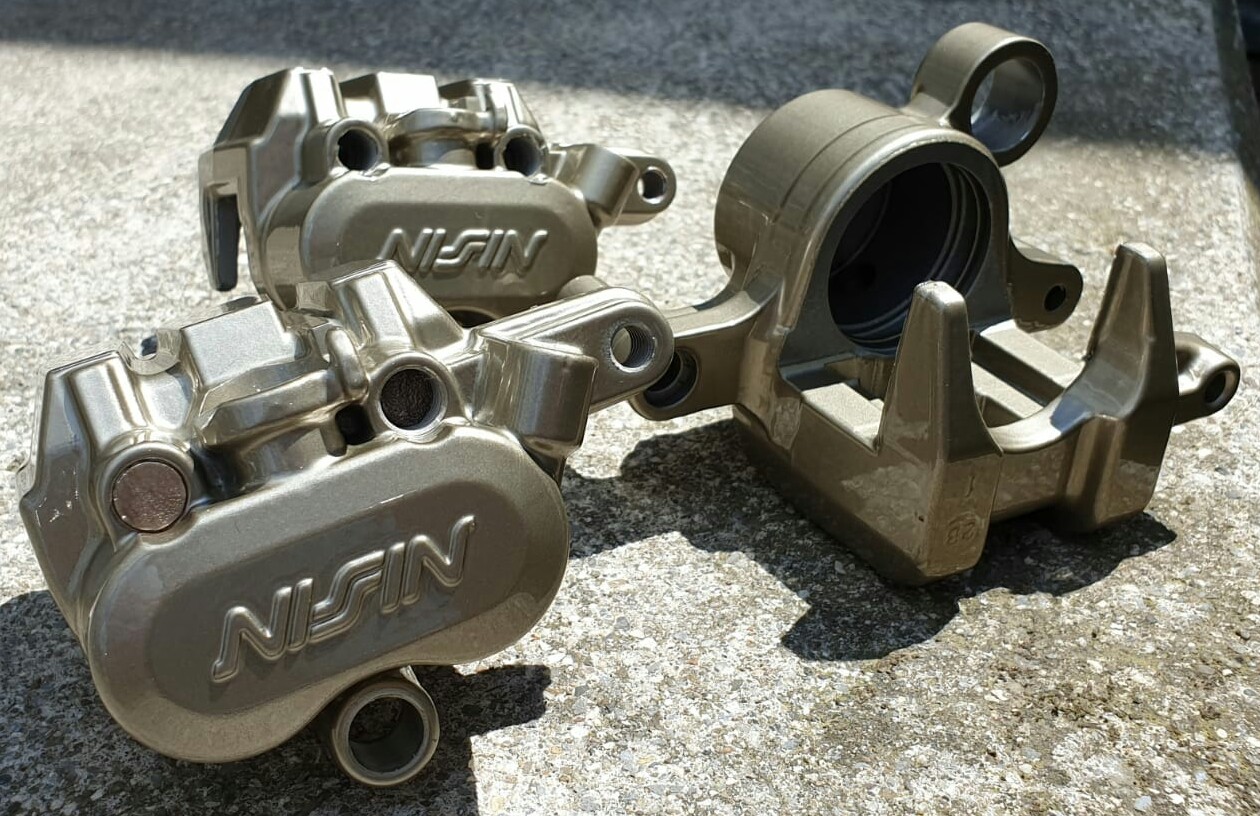 Most suprise was pure water in the cooling system. At the connecting tube to the rear cylinder, only some thin chrome hold the water into the system. There was corrosion underneath. I removed the thin parts and pressed a steel tube inside.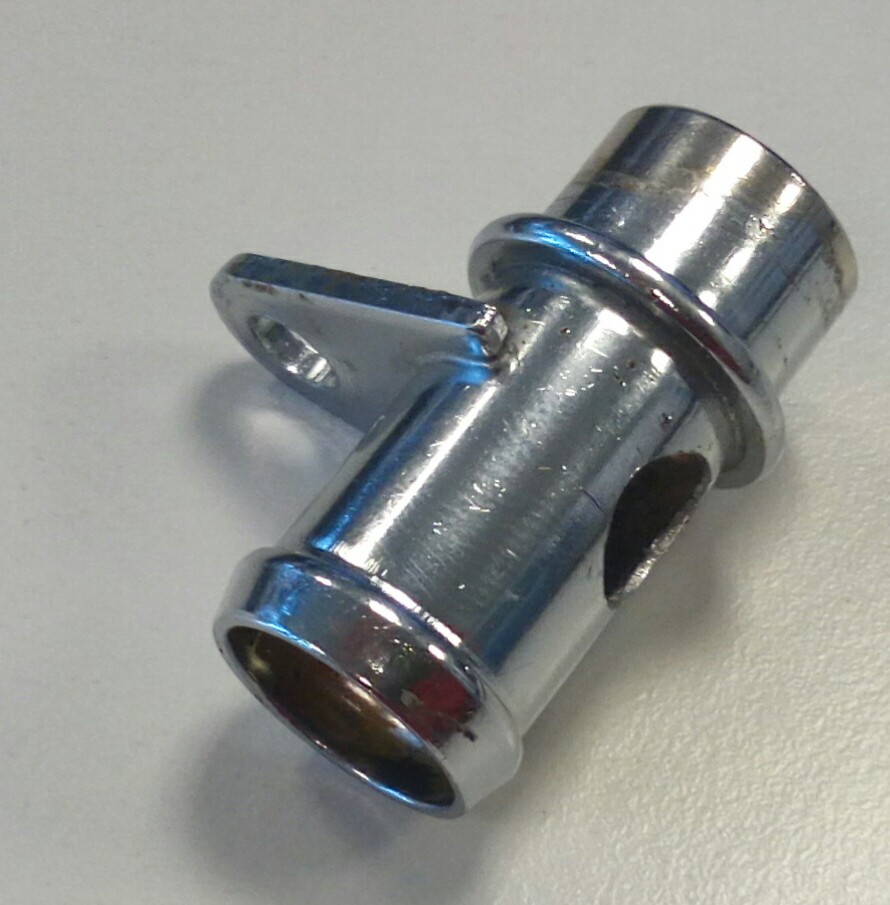 Now I start putting things together after I cleaned them. Lots of grease and dirt in this over 30 year old bike.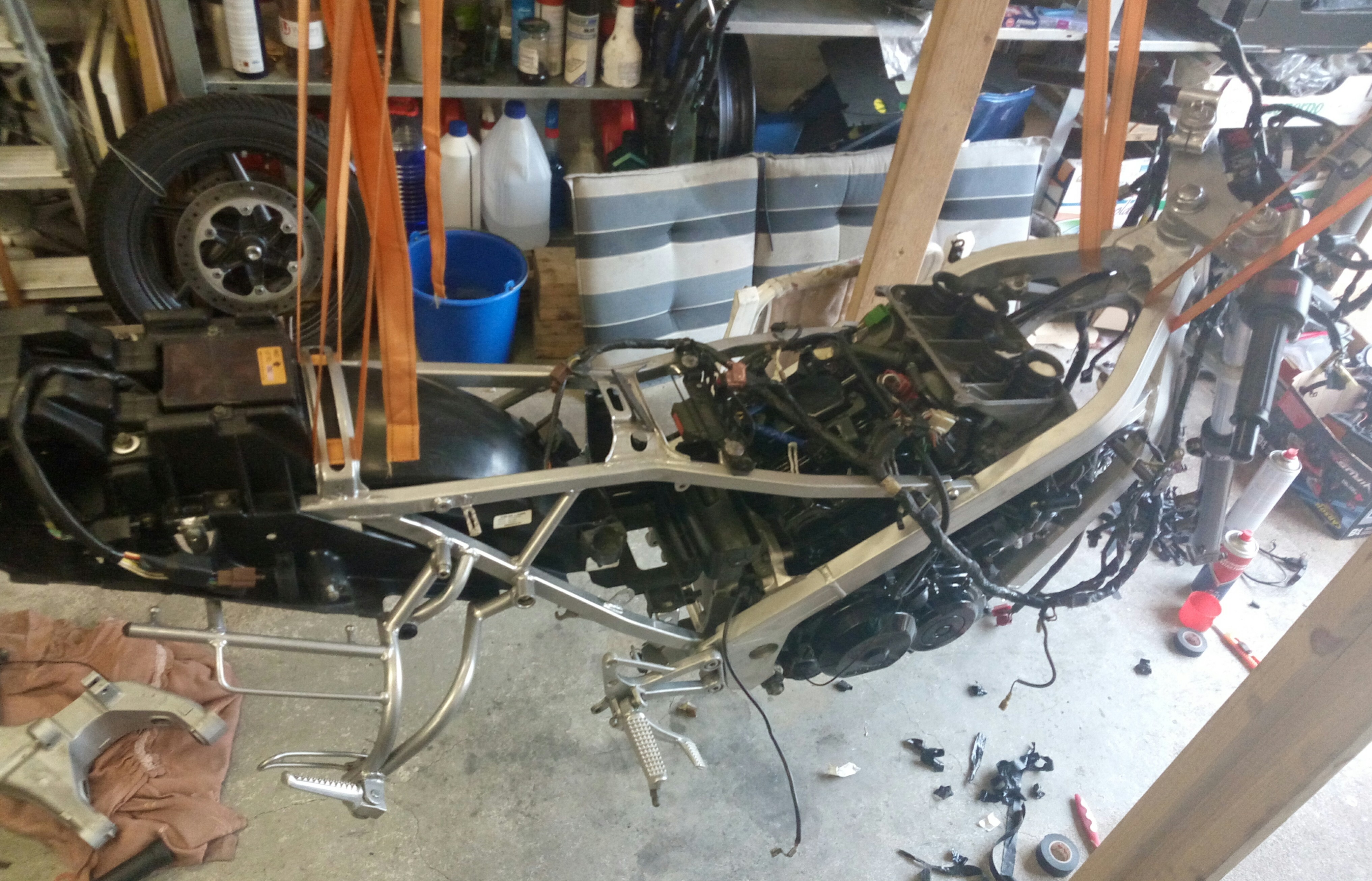 I had to repair some plastic parts for the air duct as they are very hard to get.

One is ok. The other is it now too. I used a broken pc keybord to model the plastic parts und glued it together with some extra thin sheets to make it more stable.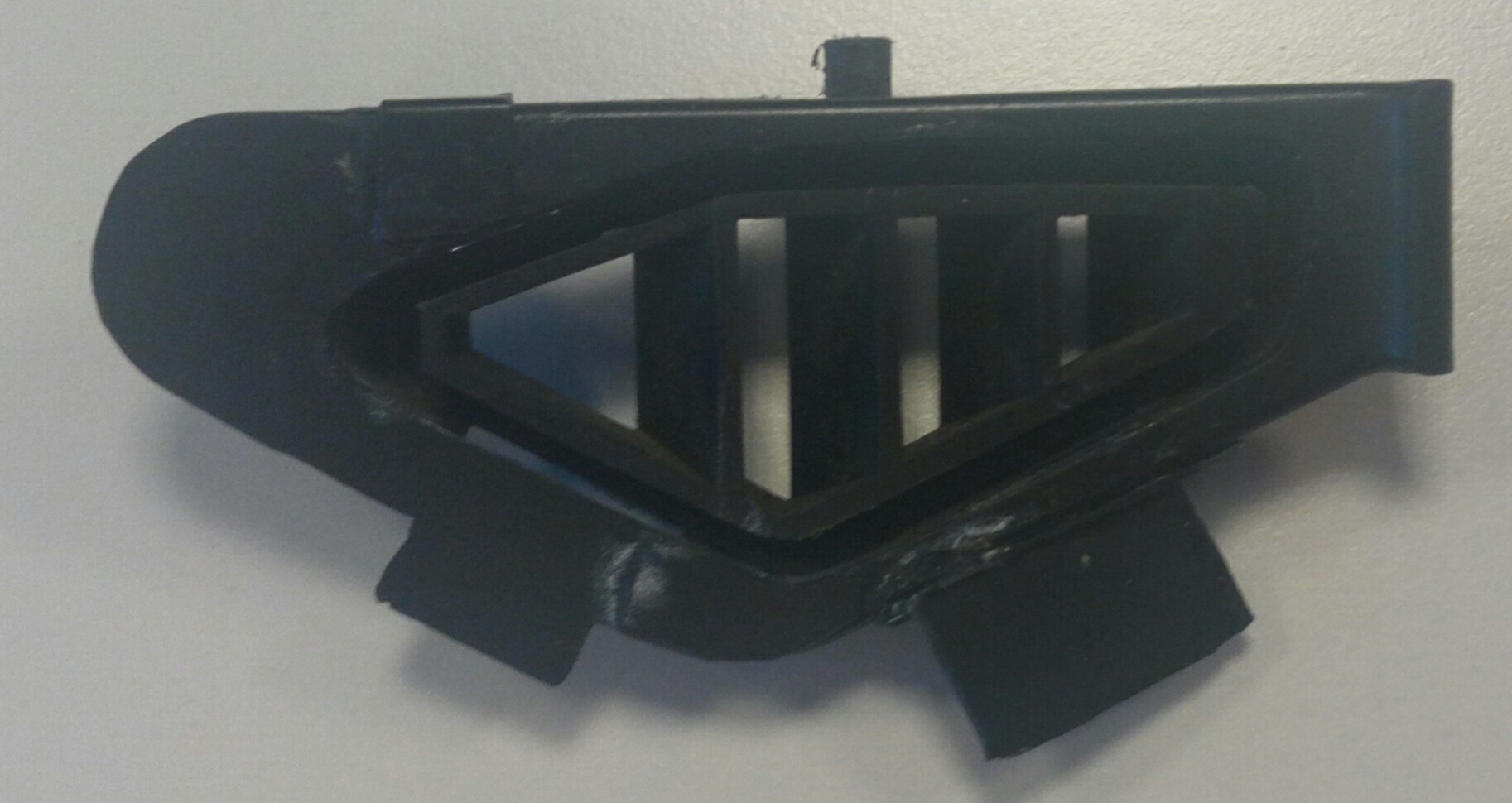 Still lots of work to do. Now I'm working at the rear suspension to get it on its wheels.