Hi all,
Vf1000r 85…
recently refurbished and re commissioned after many years laid up.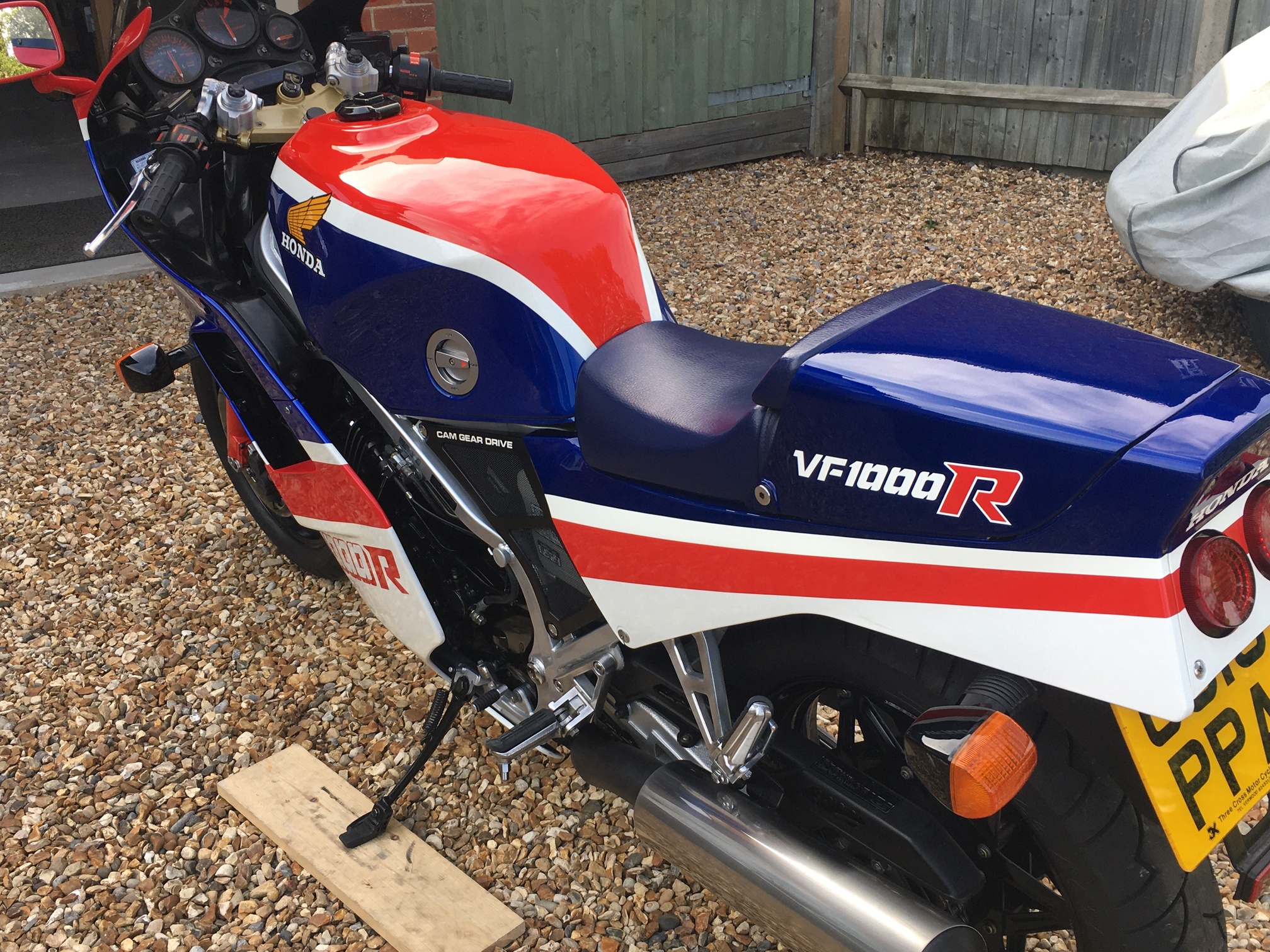 I've covered about 500 miles on it this summer and no major issues. However, the front end is wobbly at low speeds say 20 to 50 mph this smooths out at higher speeds? I did change the top steering race as the originals were rusty/pitted. New rubber back and front… any thoughts?
Also, temp gauge doesn't get much above cold, stuck thermostat maybe?
One more thing… the bike pulls great as you'd imagine but seems a bit tight from 6,000 rpm (in 2,3,4,5) almost like it's not quite fuelling fully? The carbs were fully rebuilt with new internal parts, jets etc…
Many thanks in advance
Andy