As an alternative to Wales this year,a weekend in Yorkshire was decided on.
Viffer took on the route planning for this trip,our thanks go to him for his efforts.
Intruder joined the usual crew and was a welcome addition on the Saturday jaunt.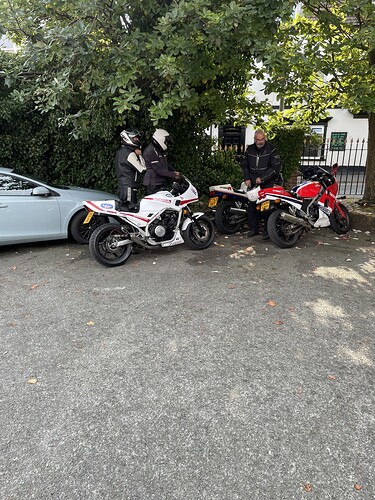 Martin joined on the support bike(his KTM luggage stuffed with spares and oil)as his Bol Dor is awaiting some tlc at teambif headquarters(u.k.)
Friday night was a jolly affair with a surprise visit from PAJ on facetime kicking off a great evening.
The bitza bike held up well,a slack earth on the battery and a rear brake that locked on being the only problems,the other 6 ran faultlessly,I really need to up my game