Managed a bit of free time over the weekend and got a bit of a move on with RRR.
I've gone with all the bits and pieces first,leaving the engine fitting for now.
Fork lowers need paint and the front calipers a rebuild so that will keep me out busy for the rest of the week.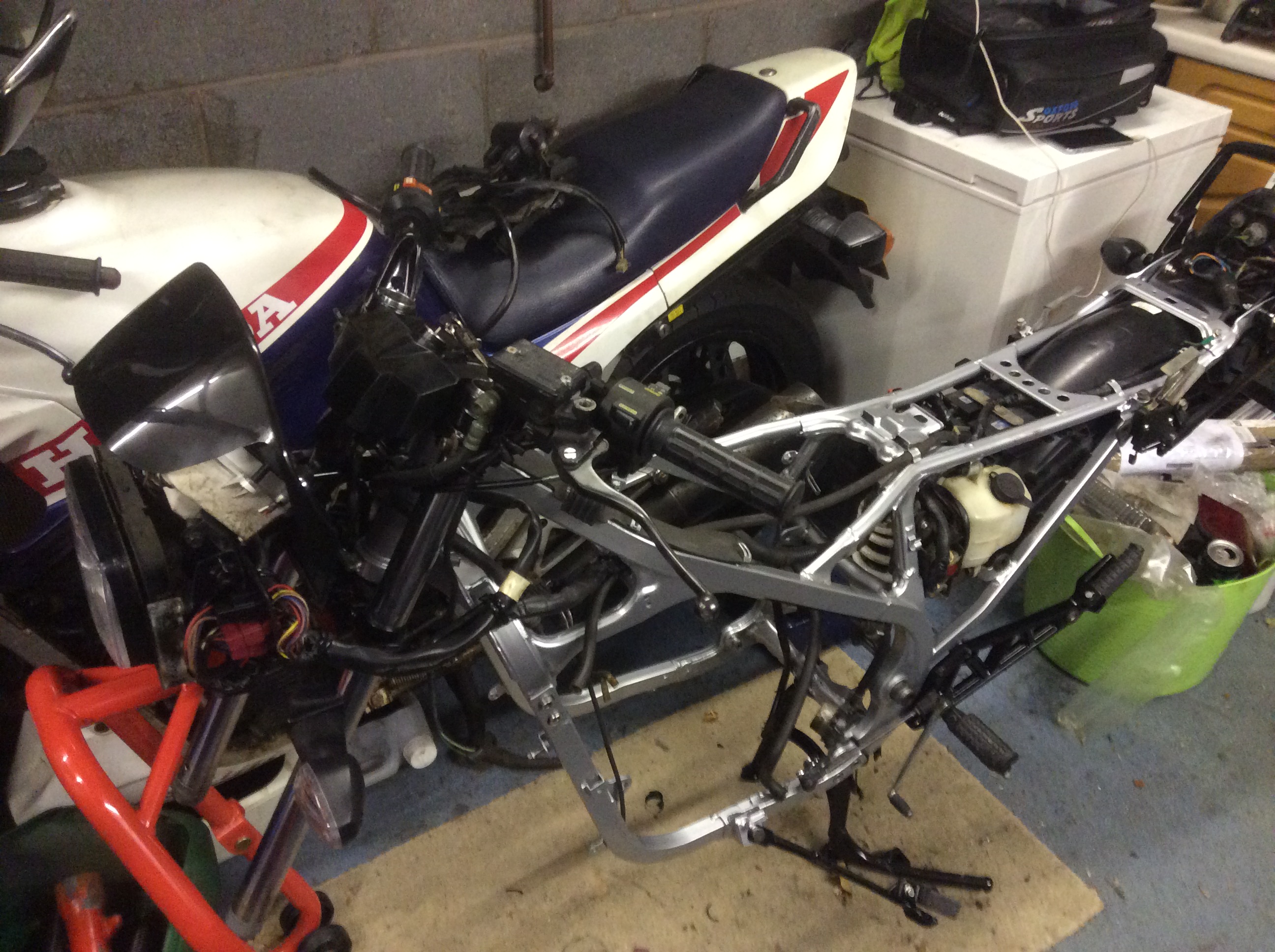 [img width=600]http://dl.dropboxusercontent.com/s/oo7g53ewi6pce16/2015-12-07%2020.11.53.jpg?dl=0[/img]

Regards Bif