Gooday All,
Picked up the RE rolling chassis and motor that @Peterk had kept for me. Got a little time today to get it unloaded and check what it is like. It's an 84 RE with no bodywork, and had been loosely fitted with CBR 1000F wheels and forks. It came with lots of bits in boxes, including some FF parts like seat, and instruments.
First step was to blow all the dust off. Checked spark plugs, looked like it had been running ok, whenever it had last run- guessing a long while ago. Good news, turning motor over it had good compression, and no horrible noises. It had nice clean green coolant still in motor, and oil looked ok also. Pulled cam covers, and from what I could see Turning motor over, cams look ok too!
So motor looks useable. Judging by wear on the foot pegs and other bits, the bike has had a hard life, and I think may have been crashed hard, judging by damage to the steering bump stops.
At this stage I'm not sure of direction to go. I was thinking of fitting FE bodywork, but probably easier to just fit the R motor into the FE parts bike I have here, and keep collecting bits to take it back to stock one day?
A bonus was finding it has a nice stainless 4 into 2 collector. I think this is a Tranzac brand made in Australia in Queensland. They are really light, and have great ground clearance.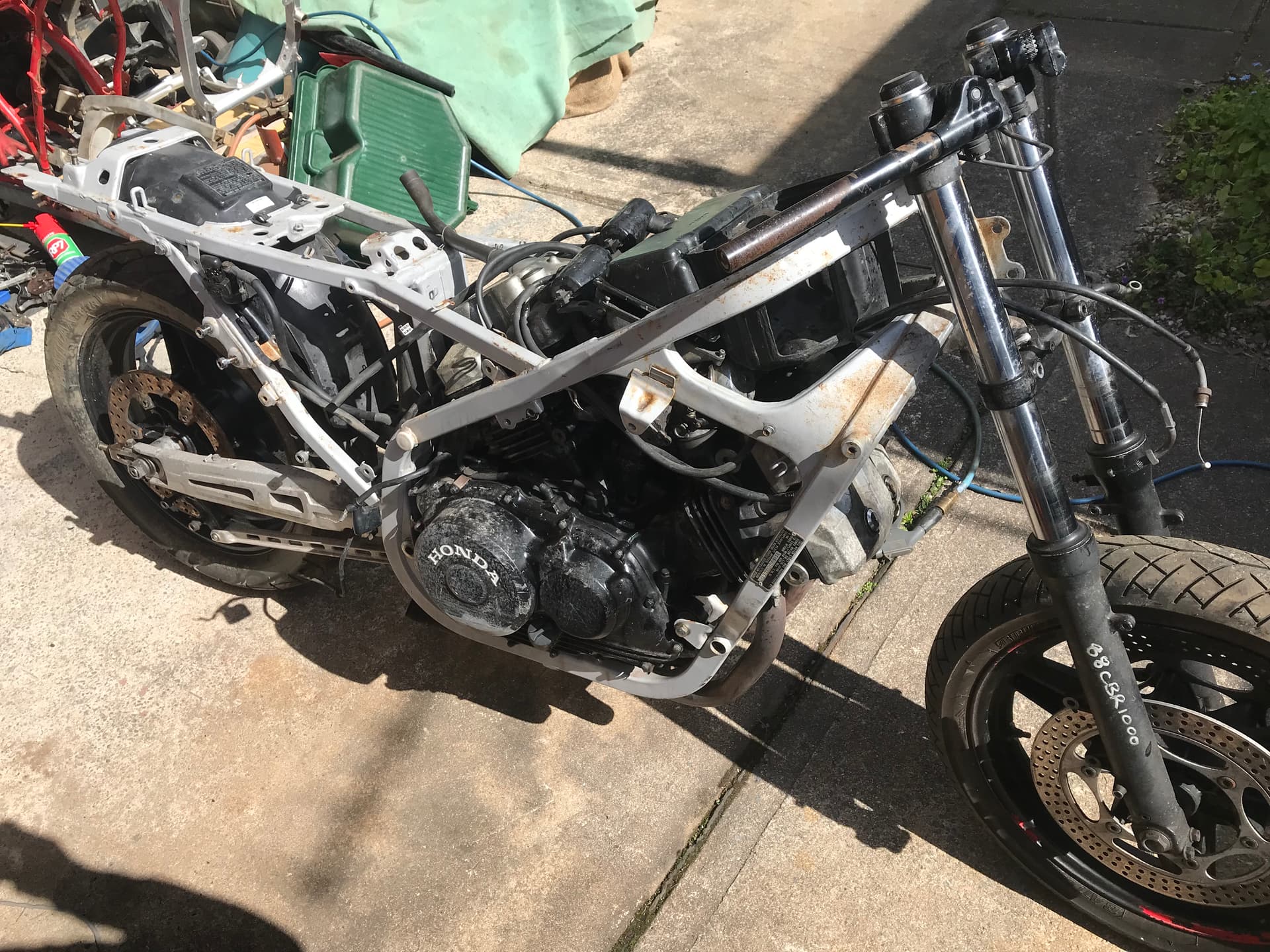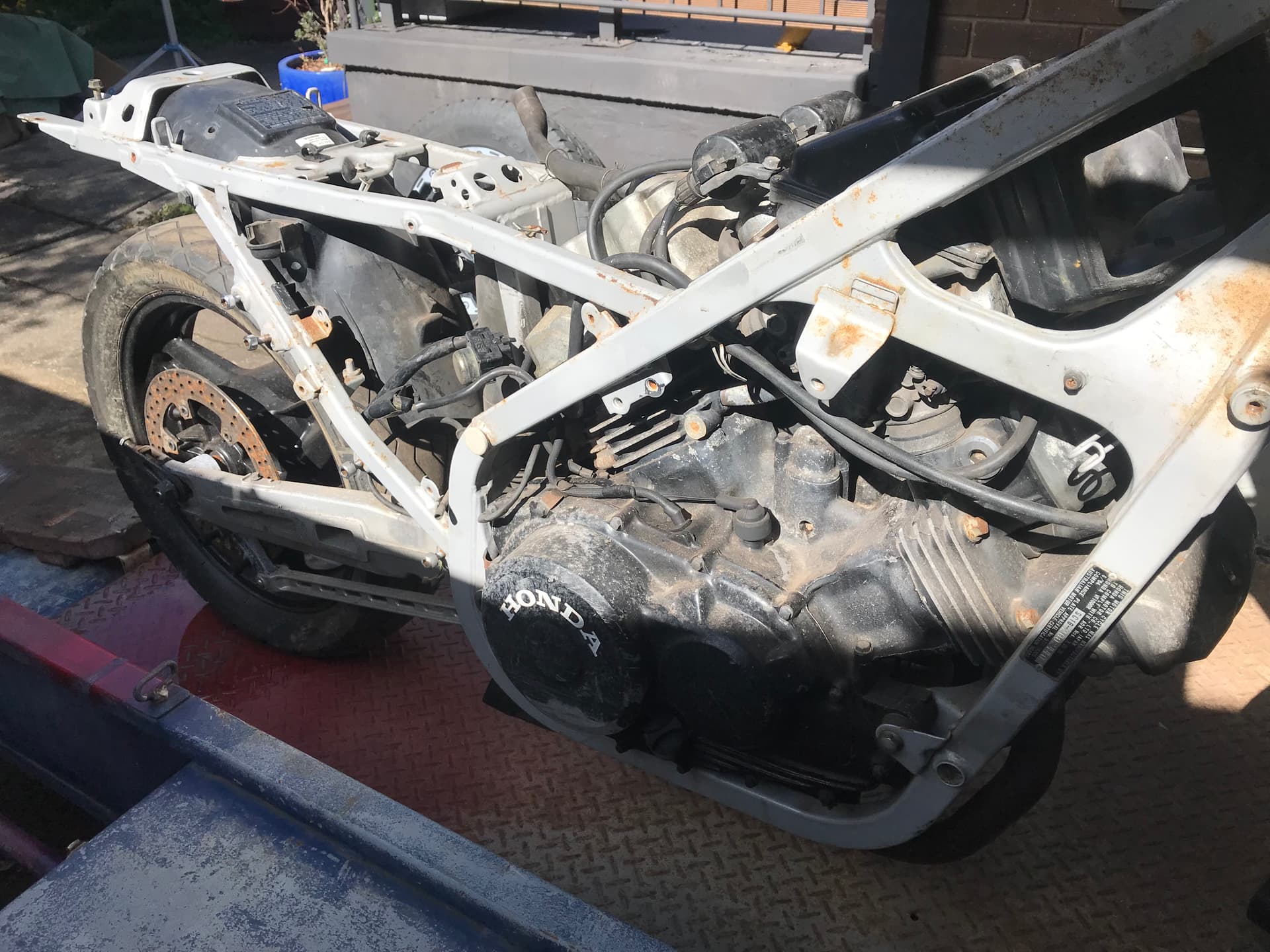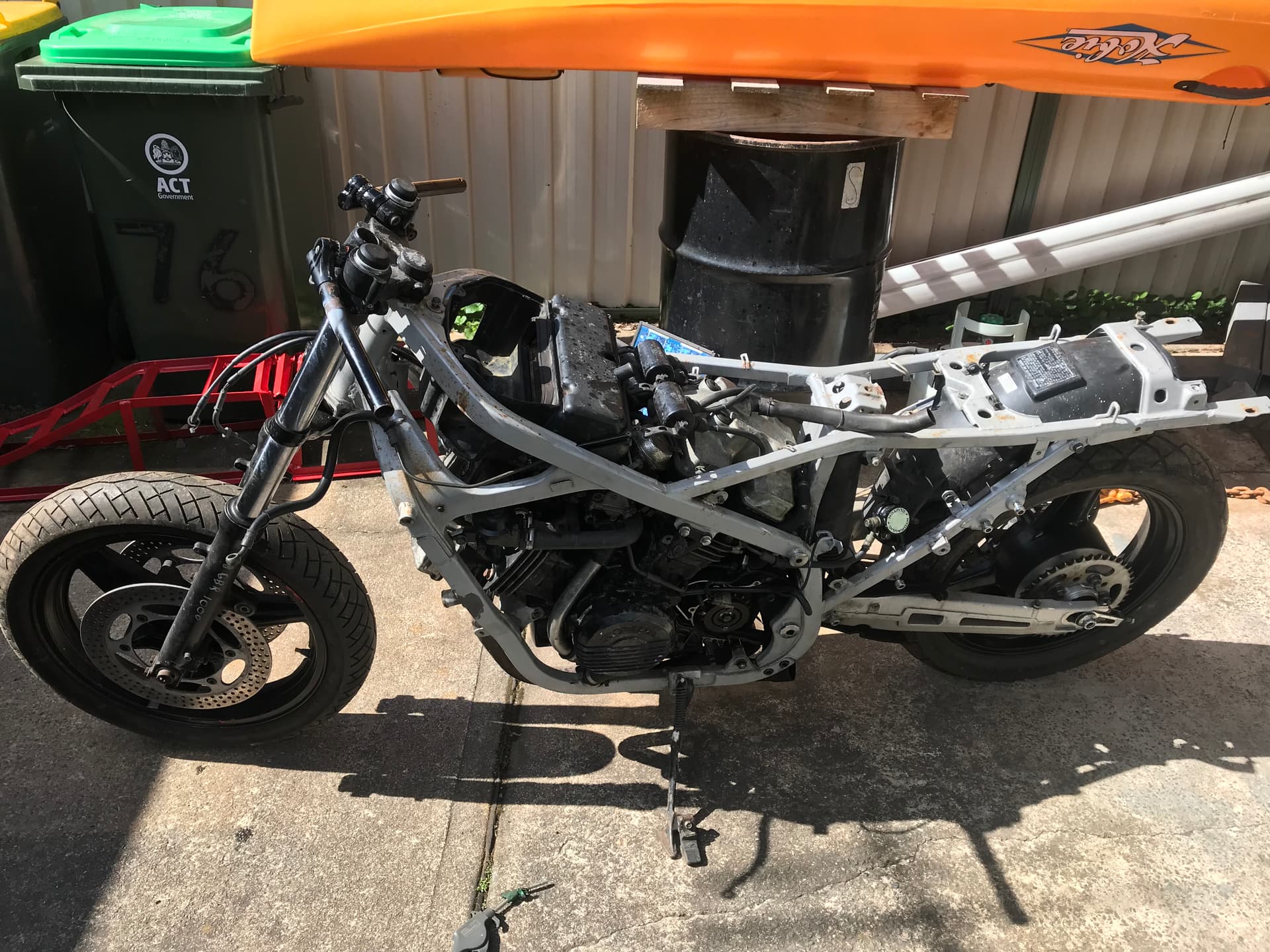 .