Who will be arriving Fri or is it Sat/Sun. Just booking with my management, god love her.
i will be arriving on the friday, late afternoon early evening.
Ok Pete will be travelling south so will aim to arrive between 4-5pm. Are there any campers or is accommodation advisable?
there are no static caravans or accommodation on the hulme end site that can be booked, its a bring your own tent job, the manifold pub which is right next door has some rooms but going on some of the previous posts it looks like they are booked up.
I'm not sure if there is any other sites or accommodation close by, if there's enough people who want to attend but dont fancy the camping we may have to look around and see if there is something better suited.
                             [url=http://www.hulme-end-campsite.co.uk/]http://www.hulme-end-campsite.co.uk/[/url]
Pete, the toilet block was just about big enough to get an airbed in next to trap 2 ? ;D
Happy to camp if thats what people are doing, gonna have to dust off the old tent and get me sense of humour re-furbed. 8) 8)
:-\ I've been booked for a working trip in India teaching native engineers. They made me an offer I couldn't refuse…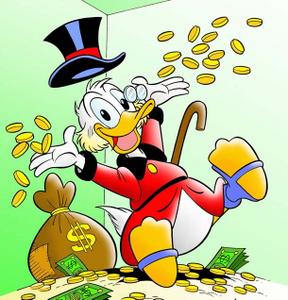 seems like the hulme end meet is picking up a little interest, so just to re-confirm the dates from the first post, last weekend in august, sat 29th/30th, Myself, martin, phil and evansive will be arriving friday afternoon/evening, just enough time to put the tent up then retire to the manifold for refreshments

Fred, does that mean you won't be doing Paul Ricard in early April as discussed or the UK VF boys at the end of May ?
Martin
Hi Martin,


I don't exactly know yet but I think I'll still be here in early april,flying to Bengalore around mid/end of april for 4 months…
Fred
OK we'll keep in touch so we can decide whether we're still meeting up at your mates place. If you're gone by then, I can still meet up with the other guys at Paul Ricard anyway.
Martin
Leave pass signed and sealed. ;D ;D

I am planning to get my bike back on the road this summer. So will aim for this, probably Friday evening.
Great Paul, we'll look forward to some new guys coming along for this excellent countryside and riding event.
Form an orderly queue please ;D ;D ;D
I see the campsite take no booking. Is there any likely hood of it being full?
I assume not.
Funny thing is Humph, when about 10 hairy arsed bikers turn up and do their VF1000 speedway testing round the site, its amazing how much more space is created !
Seriously, no - its a low key site which the field owner likes to keep that way. I usually get there by mid afternoon and do a "cat spraying" ritual round a large area big enough to take the anticipated number of tents. We then allocate an area right the other side of the field for Pete because he can snore for England.




Snore… your having a laugh, i couldn't get to sleep for all the rustling noises coming out of martins tent… … i kid you not, that place is deathly quiet at night…
As martin says, its really low key, Vf1000 base camp has normally been under 2 big old oak trees which isn't perfect ground for camper vans and large family tents, i think the closest any other campers have been to us is about 50+ yards.
will be good to see you there humph.
Just need to fit the top end oiling kit, refit the carbs and a major service. Shouldn't be a problem.
Bring it all with you and we'll do it after the pub on the Friday night !! Pete's got a head torch and a Haynes manual. :o :-\ :-\ :-\ :-\ :-\ :-\